I opened the fridge the other day to discover there's a full container of frozen picadillo. I have not been eating a large amount of meats for the last few months now, plus a surfeit of this ground beef/potato dish to consume for days called for a need to "innovate" a bit. Bhing had a brilliant idea – to use it as stuffing. Instantly, as if with a light bulb, I thought of putting together a Leftover Picadillo Cannelloni no bake dish.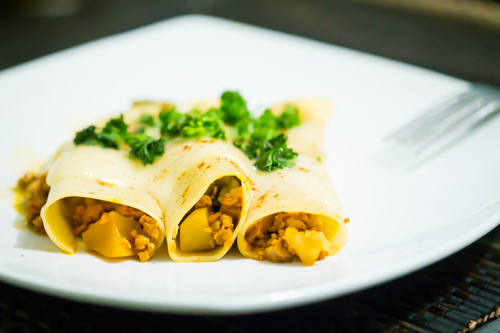 Everywhere, in every country we use our leftovers to make a whole new meal. The Australian meat pie could be filled with leftover curry. A Shepard pie could be made from a creamy seafood dish. Some leftover dishes could be stuffed in filo or in cannelloni tubes to create a whole new meal.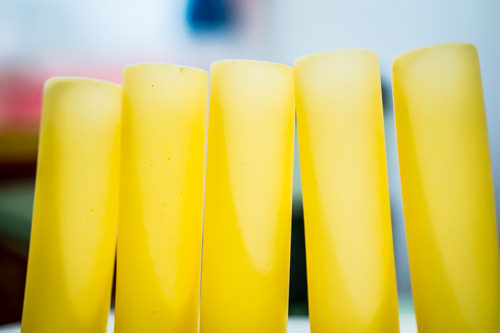 The Filipino style picadillo, a.k.a. giniling is a simple and easy dish to make from sautéing potatoes, ground meat then cooking in tomato sauce. While this is great with hot steamed rice and a kiddie favourite, having the same dish in consecutive meals can be boring or even unappetizing. This is the case, at least for us, who deviated from years of meatful, "riceful" diet.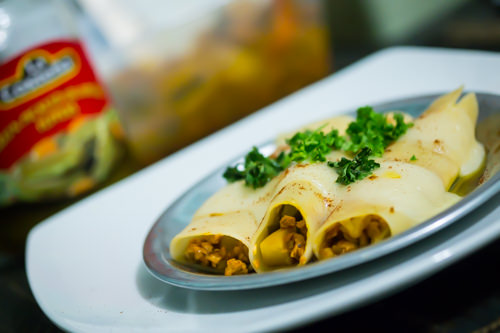 The good news is that innovation does not have to be difficult. Being a kitchen noob I never thought this picadillo could be dressed up to be more appealing in look and taste. And did I mention this is no bake?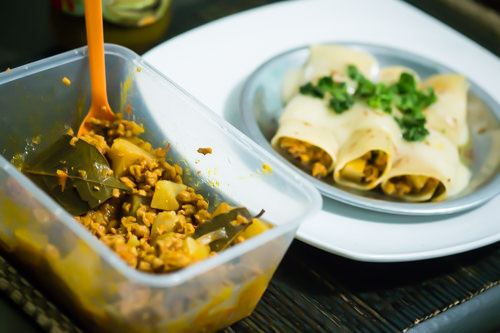 Easy-peasy, and very cheesy!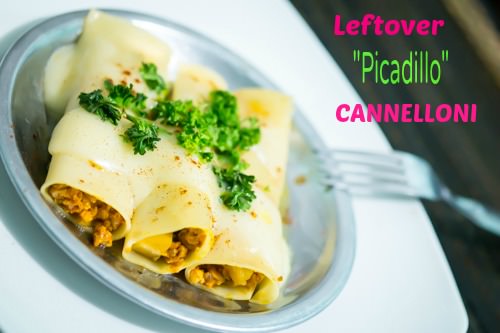 Leftover Picadillo Cannelloni (No Bake)
A simple makeover of the picadillo that will delight your palate!
Print
Pin
Rate
Ingredients
t

For the Picadillo

assuming you haven' made it yet

1/2

kilo ground beef or pork

1

cup

of tomato sauce

1

cup

of potatoes

cubed

5

cloves

of garlic

crushed

1

medium-sized onion

minced

4

tbsp

. cooking oil

1/2

cup

of water

Salt and pepper to taste

6

Cannelloni tubes

6

slices

of Mozzarella cheese

Parsley

2

whole Jalapeno peppers

Paprika
Instructions



To cook

Heat a saucepan and pour cooking oil.

Fry the potatoes and set aside.

Saute garlic until light brown.

Add the onions then cook until the color becomes transparent.

Add the ground meat and cook until its light brown.

Pour in the tomato sauce and water and bring to a boil.

Lower the heat and simmer for 15 minutes.

Add the potatoes and cook until tender.

Season with salt and pepper to taste.




For the cannelloni

Boil water and add salt and 1 Tbsp of oil.

Add the best cannelloni tubes and cook until tender but still firm to hold stuffing.

Remove from heat and carefully run with cold or tap water to stop the cooking process.

When it's cooled down, pre-heat the oven toaster for about 3 minutes.

Stuff the tubes with the leftover picadillo and line them up in a plate suitable to use in the toaster.

Top with sliced or shaved mozzarella cheese, sliced jalapeno peppers and chopped parsley.

Drizzle with some olive oil to prevent sticking.

Place in the toaster for about one minute or just until the cheese is melted. Do not keep it long as the pasta will toast or burn.

Serve hot. Sprinkle with paprika (optional).
I remember myself whenever I'd see an overly reprising dish on the table, saying "This…again?!!" But with this picadillo makeover,  I promise you'll never look at the "same old dish" the same way again.