I'm in pancake heaven at the moment. Yesterday I bought you these luscious Mixed Berry Pancakes. Today I have to share the ultimate healthy Maple and Macadamia Whipped Butter. It's perfect on pancakes, waffles, grilled banana loaf, as a cupcake frosting or eaten straight from the bowl.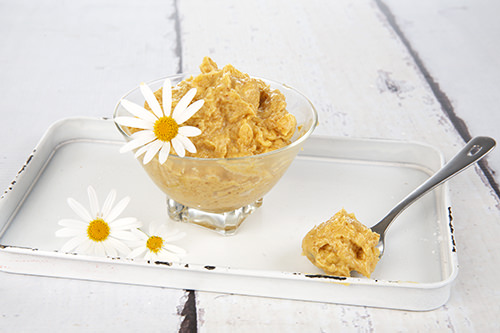 Perhaps you shouldn't really eat it straight from the bowl… but I have to admit, I did!!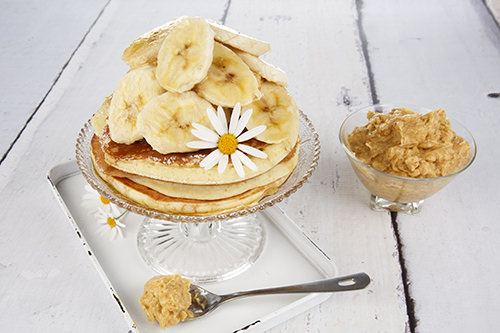 I had trouble stopping myself from eating it all before it was photographed it was THAT good.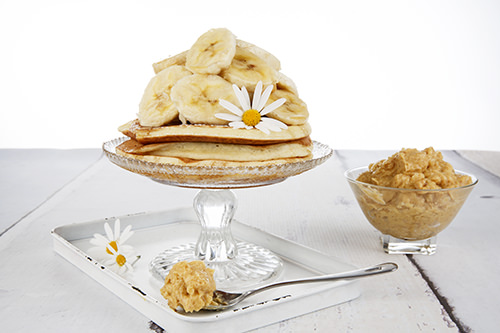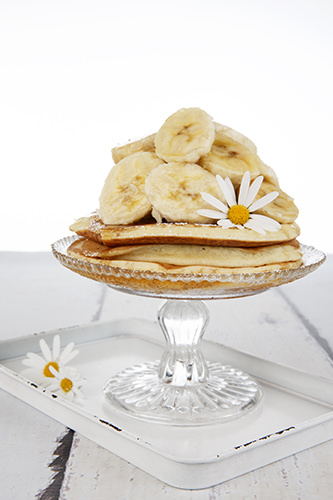 I used butter as the main, central ingredient for this luscious pancake topping.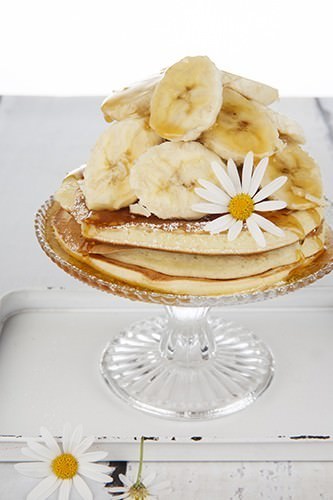 The result was a lusciously smooth whipped cream textured topping that was perfect for a melt in the mouth experience.
Healthy Maple & Macadamia Whipped Butter
Recipe Type: Breakfast, Brunch, Frosting
Cuisine: American
Author: Julie
Prep time: 2 mins
Total time: 2 mins
Serves: 160gm
This is a versatile and healthy topping which can be used on pancakes, waffles, banana loaf, cupcakes or so many other sweet applications.
Ingredients
125gm Butter
1/2 cup icing sugar
60ml maple syrup
1 tsp ground ginger
1 tsp ground cinnamon
45gm salted, roasted macadmia nuts (crushed with a rolling pin)
Instructions
Beat the flora with a bar mix until light and fluffy.
Whip the maple syrup into the butter until combined.
Stir through the remaining ingredients and refrigerate until needed.
It's good to know that not everything in life that tastes good is bad for you. I always include a healthy serve of fruit with pancakes to add some more fibre, vitamins and minerals.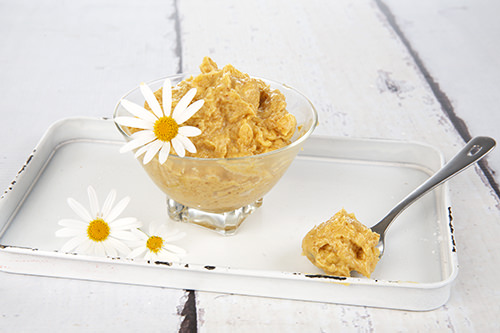 If you would like my recipe for the biggest, fluffiest Never Fail Pancakes take a look here.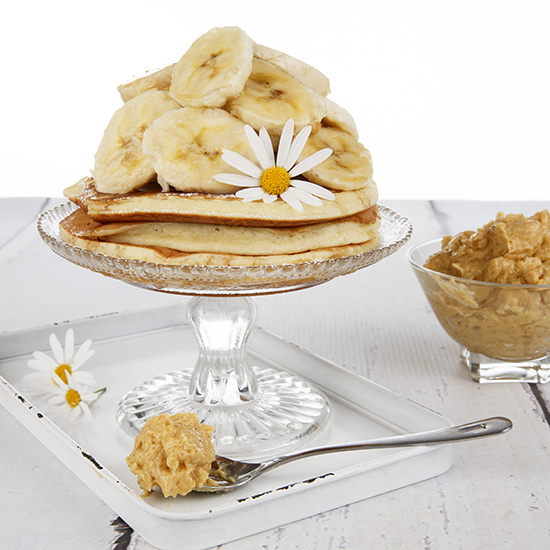 Let me know what you think of the Maple & Macadamia Whipped Butter recipe, I warn you it's addictive.