May Theme
Gumbo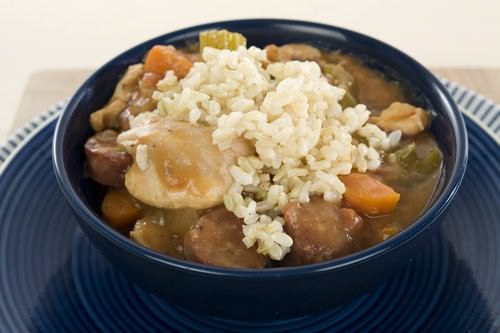 Really… Gumbo, it is not often that I am uninspired by a cooking theme but this one was really not doing it for me. Images of Happy Gilmour in the Water Boy and "mama" throwing a muskrat into a bubbling cauldron kept coming to mind.

Now naturally I know you can use shrimp or chicken but I still wasn't getting the appeal of this southern stew. The more I researched recipes the less convinced I was of the value of this dish.
But I have joined these cooking challenges to stretch my repertoire and force myself to cook dishes that I would not have otherwise attempted.  There is nothing like procrastinating until literally hours before the post is due up to inspire an uninspired cook. I decided that I would modify the recipe slightly as I was never going to be able to find Southern Louisianan Turkey sausages or file powder, I even struggled to find Orka as I had left things too late on a Saturday afternoon.
My final google search included the words "quick easy gumbo." What I have produced is a combination of three recipes which I then further adapted for the slow cooker.  Yes, I am being truly lazy.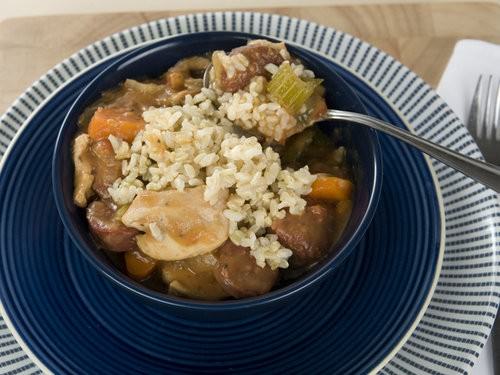 Ingredients:
Stage 1
600gm chicken thigh fillets
2 chorizo sausages sliced
1 litre chicken stock
1 can tomatoes
1 t/s oregano ground
1 t/s ground celery salt
2 t/s Cajun spice mix
3 cloves garlic
1 onion finely diced
2 celery sticks chopped
1 green capsicum diced
2 hot chillies sliced
2 carrots diced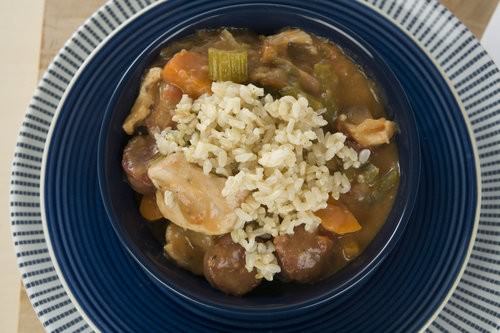 Stage 2
2 pkts ready cooked rice (or 2 cups of home cooked rice)
2 T/s Butter
2 1/2 Tbs flour
Method: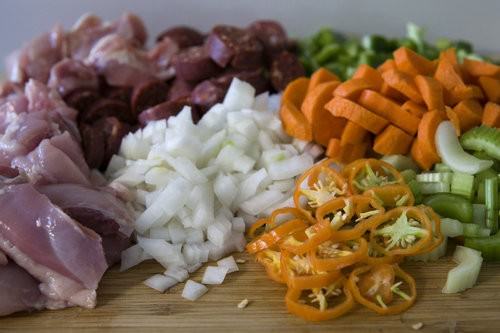 Throw all the stage 1 ingredients into a slow cooker and cook on high for approximately 4 hours or until the chicken has softened and has cooked through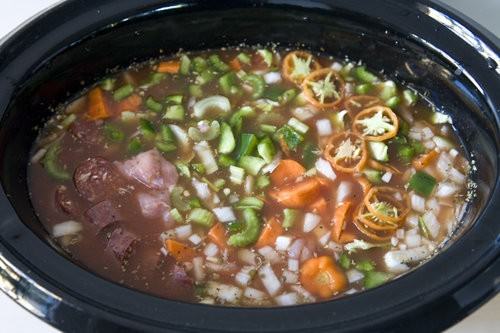 Next make a roux. In a saucepan fry the butter and add the flour, cook this over a low heat until the flour turns white and has been cooked. Take 1 cup of sauce out of the slow cooker and add to the roux, stir continuously to ensure there are no lumps.  Turn off the heat and continue to work the sauce until smooth, add more sauce if necessary to the roux. Once smooth add the roux to the gumbo and stir through, this should thicken the dish.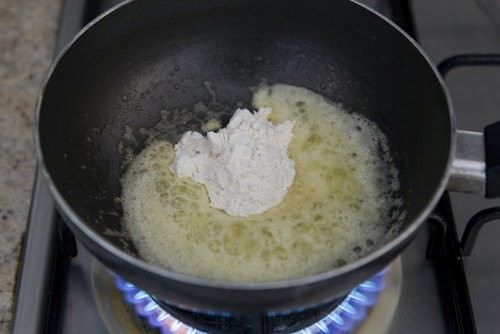 The rice can either be added to the gumbo now or heated through and served with the dish.
So what was the verdict on this dish??? It was pretty damn delicious and so easy! The chorizo sausage gives the dish depth of flavour and a gorgeous smoky taste and the chilli I used were from my garden and incredibly hot so this dish had depth and fire. YUMMY! I also love having another slow cooker recipe in my repertoire for these cold winter evenings. Winner!
For some more delicious Gumbo recipes please check out what the other International Incident Party contributors have made, or you could join us on the forum. Thanks for hosting Jeroxie