How have the school holidays treated you? Let's have a sweet treat, like this Chocolate Peanut Butter Bark, and a little chat.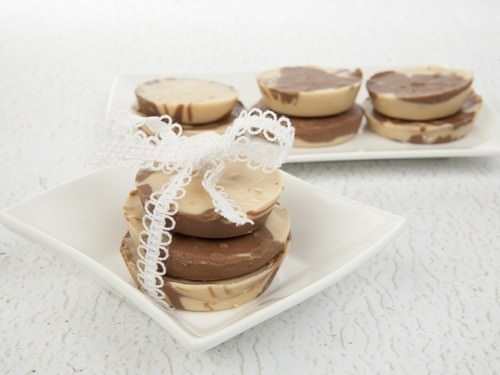 I've had an amazing two weeks with my little ones. As you may well imagine, most school holidays we pack in a lot of family travel. However, recently we have been on so many mini breaks and extended getaways that we decided a stint at home would feel more like a vacation than anything else I could plan.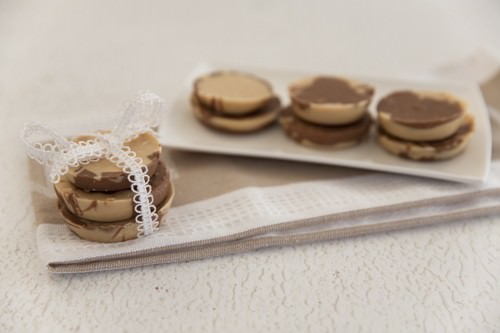 My aim over the school vacation was to have the children's friends over as often as possible. We invited their closest friends for sleepovers a few times per week and we arranged activities to keep them amused.
One of my favourite activities is cooking with the kids. I love having children in the kitchen! We've made pizza's, cookies, frozen berry yoghurt and many more simple dishes that the kids have enjoyed making and eating.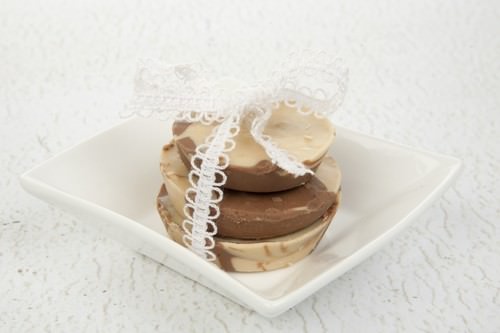 This Chocolate & Peanut Butter Bark was one of the easiest treats we made over the break.
Chocolate Bark seemed to be a real trend a few years ago but I never got into it. I loved the look of the chocolate with flavours and toppings added, but the idea of then breaking the chocolate into shards and bagging the imperfect pieces really didn't appeal to me. I like things to be a little neater. Once I realised that I could use a silicone mound to make my bark more "regular" in appearance I was much happier, and the experimenting began.
Chocolate Peanut Butter Bark
Author:
Prep time: 5 mins
Cook time: 5 mins
Total time: 10 mins
A simple, sweet treat to make with the children
Ingredients
200gm white chocolate
400gm crunchy peanut butter
200gm milk chocolate
Instructions
Break the white chocolate into pieces and place into a glass microwave safe bowl with half of the peanut butter.
In a different bowl add the dark chocolate and the remaining peanut butter.
Heat each of the chocolate bowl in turn for 1 1/2 minutes.
Stir the chocolate to remove any lumps. Return the chocolate to the microwave if it requires further melting.
Once the two bowls of chocolate are melted place a dessert spoonful of white chocolate in each of the silicone cupcake moulds.
Next, add a dessert spoonful of the milk chocolate to each of the moulds.
Continue this process until all the moulds are filled and there is no more chocolate available.
Swirl the milk and white chocolate together with a knife.
Refrigerate overnight. The chocolate will be ready to eat in an hour but is much easier to remove from the moulds the following day.
Just a little note; When cooking with kids it pays to be organised, even for a simple recipe such as the Chocolate Peanut Butter Bark.
To ensure everything ran smoothly I firstly set up the bowls for each child and ensured the ingredients were ready and on hand so that I could give my full attention to the kids while we were cooking.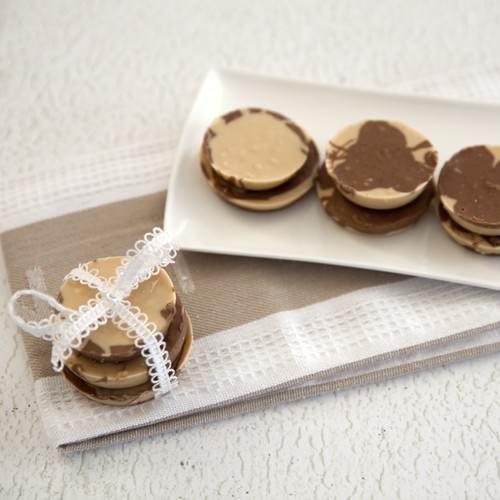 I hope all parents out there have survived the school holidays with their sanity intact. If your looking for a simple activity with the kids please give these a try and let me know what you think.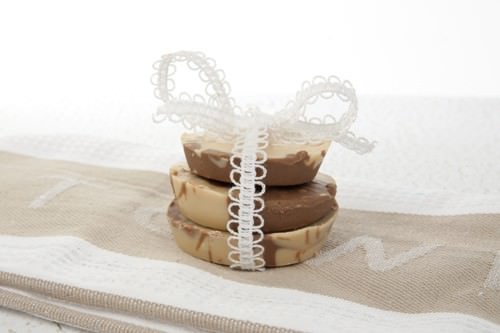 What recipes do you enjoy cooking with children? I would love to know your "kids in the kitchen" dishes.