I think by nature I'm a bit of a skeptic. I've seen protein balls about for a while now, and I have avoided them. So when I decided it was time to try combining some ingredients and create some Chocolate Orange Protein Balls of my own I was very surprised and pleased with the results.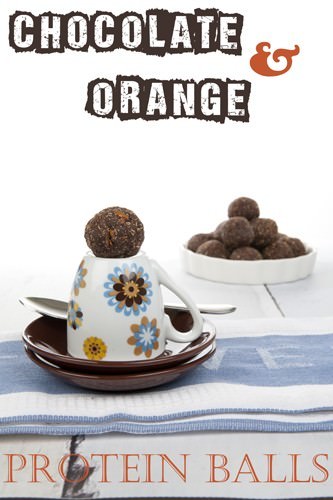 Why have I avoided protein balls in the past?
There are a few reasons. Firstly, a lot of the "healthy" protein ball recipes include coconut oil and maple syrup as a substitute for butter and sugar. Whilst these ingredients may have more nutritional value then their counterparts, they are still laden with calories. The balls may have more protein than a cookie, but they can contain far more calories.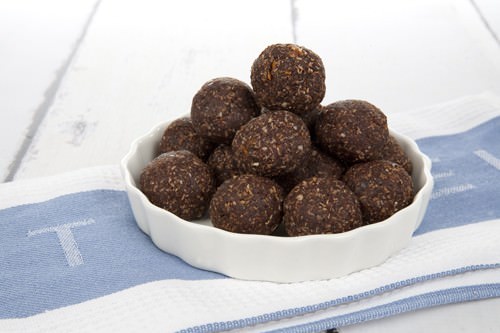 If I am "spending calories" I want some bang for my buck. Which brings me to the second reason for avoided them, I haven't been convinced these little balls would WOW me!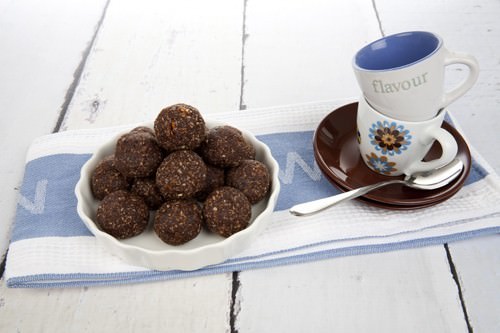 After a bit of trial and error I bring you the best ever Chocolate Orange Protein Balls. These can actually be eaten as a snack without any calorie guilt. These little treats are vegan friendly and gluten free, so it's not just a treat for those watching their waistline.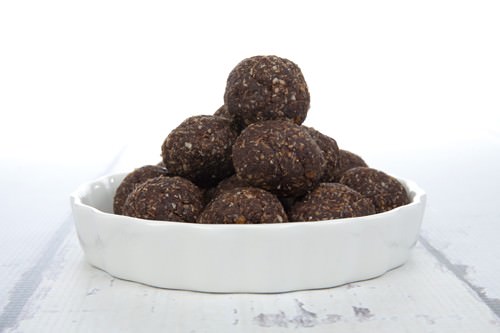 I made these because I was looking for a new idea for a snack. These little Chocolate Orange Protein Balls don't contain any oil so they won't melt in the lunchbox! My little taste testers gave these the big thumbs up.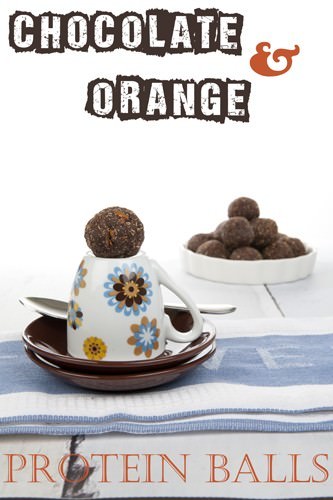 Chocolate Orange Protein Balls
These are a healthy taste treat that can be made in a matter of moments.
Print
Pin
Rate
Instructions
Place all the ingredients in a food processor except the orange rind.

Process until the nuts are specks and the mixture comes together.

Add the orange rind and process only until just combined.

If the mixture is not quite sticky enough to hold together in a ball add a little more orange juice and pulse again.

Roll 20 balls of even size.

Refrigerate until needed.
Best of all these Chocolate Orange Protein Balls can be made in 5 minutes. In theory, even if I had no snacks prepared for the kids lunch box I could have actually make these BEFORE school!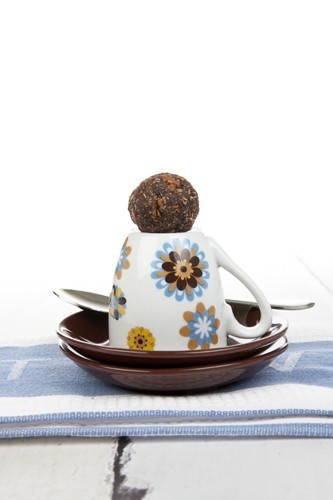 Thankfully, this time that wasn't necessary, these were already made and ready to roll when it came time to pack the lunches.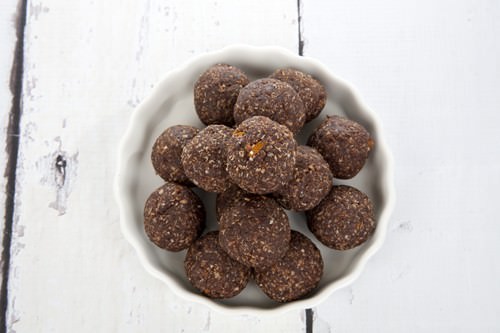 All of these ingredients just happened to be in my pantry, making it a simple, quick treat to just whip up! Perhaps I will have to investigate a few more flavor combinations.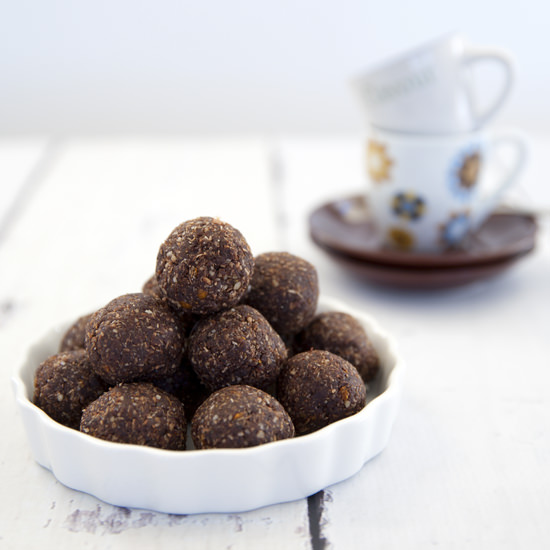 These 20 little vegan balls managed to make it to just one lunch box. Somehow they disappeared one by one before they could make it to a second day.
Healthy and consumed happily by all.
Why not try these Chocolate Peppermint Bliss Bombs?