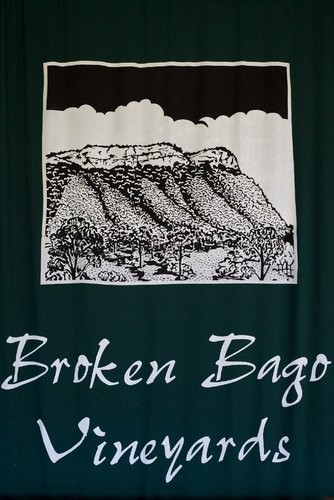 Located in the picturesque Broken Bago State Forest 12km west of Wauchope is one of the North Coast Wine Trails larger vineyards.  Bago Vineyard has more than 20 acres of land under vines and is a peaceful, tranquil spot to spend a day relaxing and enjoying the atmosphere.
The vines at Bago were planted initially in 1985 to supply another local vineyard. Over time Bago began producing their own styles of wine under the Bago label. The vineyard has continued to grow and is now one of the only local vineyards to assist smaller wineries in blending grapes and bottling.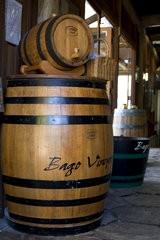 When I visited Bago I was fortunate enough to be taken on a tour through the bottling area. Jim talked me through the bottling process and I was able to watch a local Kempsy Vineyard "Dangar" bottling their Rose. Now if I had of been thinking I should have asked for a sample of the rose straight from production but alas it did not occur to me at the time. Never mind we will visit Dangar vineyard and sample the current vintage "in situ".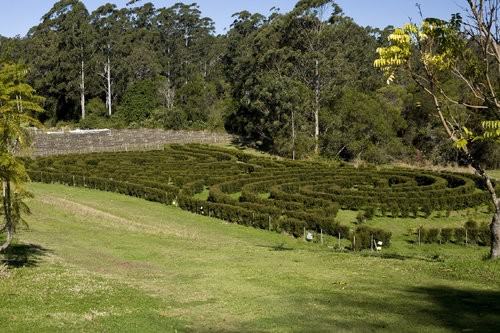 Jim then showed me around the property.  I cannot over state the total feeling of relaxation which comes from sampling a few of the gorgeous wines produced by the vineyard and looking out over the vines. We paused at the newly developed children's maze.  Planting the maze was a family affair, and started Christmas Day 2006.  The maze has continued to fill out over time and is now looking very impressive.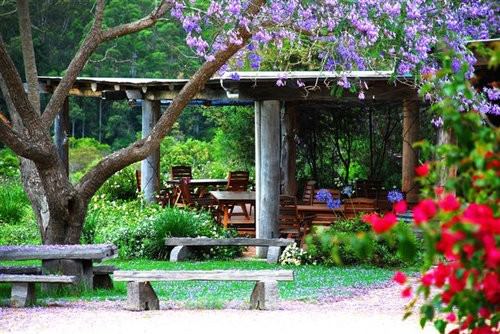 Image courtesy of Bago Vineyard
Bago isn't always quite so peaceful.  On the second Sunday of the month the vineyard hosts "Jazz at Bago".  It's a lively, family affair with picnic blankets, and chairs strewn on the grass and children running around everywhere.  The music starts at 11.00 and goes through until 3.00pm. Patrons are welcome to bring a picnic or enjoy the delicious gourmet food which is available.  Each month catering for the event is provided by Craig Freudenstein and his team from XS Fooda. The menu offered at the "Jazz Cafe" showcases local produce and is fresh and tasty. Examples include a Bruscetta of BBQ Beef with relish and salad or perhaps you would prefer a Chicken Cesear Brushetta.  What ever you choose it is a memorbale experience enjoying great food, music and Bago wines amongst the vines.
If you can't visit Bago on a Jazz day you needn't be concerned, wine tasting is available from 9.30 to 5.00pm seven days per week. Once you have decided on your favourite wine you can purchase a cheese platter with pickles, olives and raspberries and enjoy a bottle of wine with you platter.  Bago embraces the "Journey of Flavour" so platter items are delicious, seasonal and local.
Make a day of it, relax, unwind and watch the vines grow, whilst sampling a little of what Bago has to offer.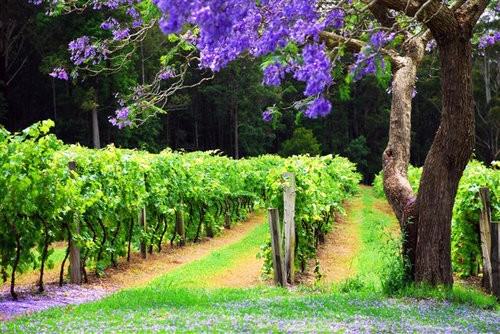 Image courtesy of Bago Vineyard
Bago cellar door is located at Milligans Road, Wauchope Ph:  02 6585 7099. View the Bago website for more infomation or wine orders.