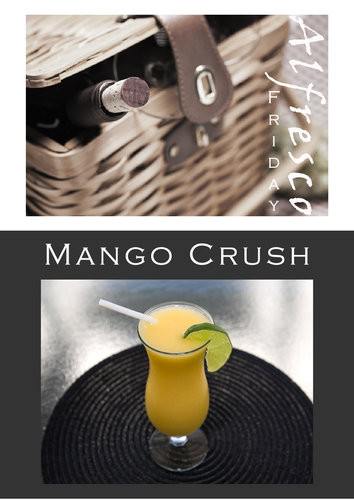 It's alfresco Friday and New Years Eve! So what else could I make but a yummy cocktail to help my readers get the celebrations started?  My favourite cocktails are those which include a good amount of fruit and ice. There is nothing like a chilled fruit drink to cool you down through summer; it is also packed with vitamins and fluid to stave off any effects of over consuming alcohol. This yummy cocktail is just like a fruit slushy with a little kick.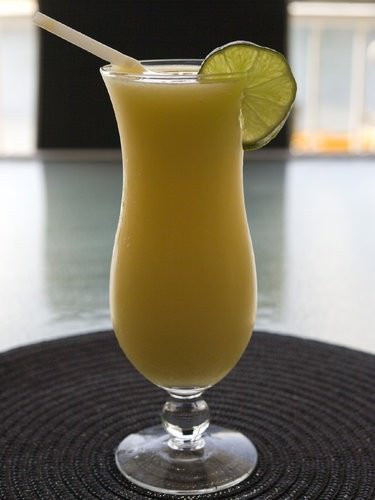 Ingredients:
4 cups ice cubes
2 ripe mango flesh
¼ cup vodka
¼ cup Triple Sec
1 squeeze lime juice
1 cup diet lemonade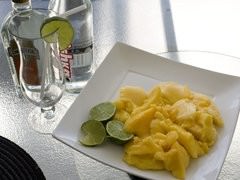 Method:
Put ice into the blender or food processor. Cut up the mango, remove the stone and discard the skin. Place the flesh in the blender with all the remaining ingredients. Process until smooth.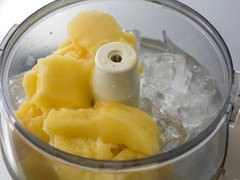 Pour into a glass. Garnish with fruit and serve immediately.
Try stopping at just one! These are so easy to drink.
In case your wondering why I use lemonade in cocktails I will explain.  Usually cocktails require a sugar syrup to be made and chilled in the fridge prior to use.  I have found that using lemonade negates this step and the cocktail is not quite so sweet.  By using diet lemonade you can reduce the calorie count of these delicious fruit cocktails significantly.