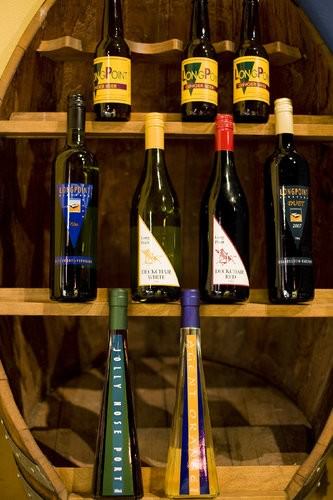 While everyone is enjoying a bit of time off over the Christmas, New Year period I thought it might be a good opportunity to remind readers of the North Coast wine trail. The vineyards I have yet to feature are Long Point and Bago. These two vineyards are located just outside Port Macquarie so perhaps readers may wish to take a couple of days away and enjoy the glorious beaches, lovely wine and a slightly slower pace of this coastal town.
Port Macquarie is 385km North of Sydney and basically straight up the Pacific Highway. Long Point Vineyard & Gallery is just south of Port at Lake Cathie. As you make your way up the long drive to the gallery you will note rows of vines with plaques announcing the different grape varieties grown on the property, and the year they were planted.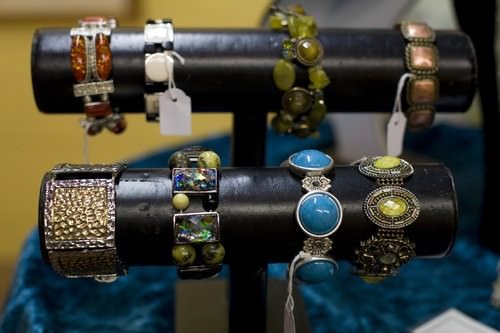 Long Point was established in 1993 and the first vintage was launched with Shiraz and Chardonnay in 1995. As the property has grown Chamboucin, Cabernet Sauvignon, Frontenac and Verdello have been added to the range.
The owners credit the success of the vineyard to the choice of grape planted. The area has a warm humid climate so grapes have been chosen from similar areas in Portugal and Spain to withstand the limitations of the climate and rainfall.
We sampled the various wines on offer and I have to say I have developed a taste for the Chamboucin.  Not only does the grape suit our climate but I feel that the style of wine it produces suits our summer red wine drinking habits.  It is a lighter style of wine than the traditional reds and very easy to drink.
The main attraction at this vineyard for Mr GG was the alcoholic ginger beer; he had been looking forward to sampling this more unusual beverage.  It didn't disappoint! The ginger beer had the biggest hit of sweet ginger. Hubby was instantly in love. He found it very easy to drink quite a number of the ginger beer over the course of our stay in Port Macquarie.  I am fairly confident we will be visiting regularly to top up the bar fridge.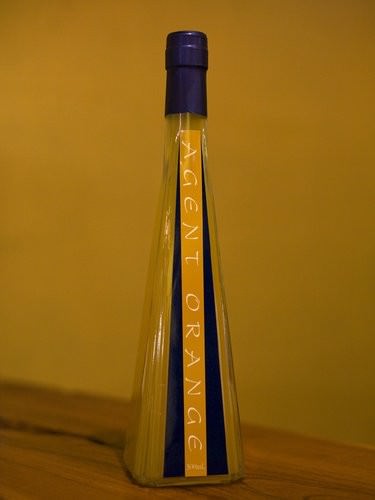 Another of the vineyards more unusual products is the "Agent Orange."  I am not sure about the name… but it comes packaged in the most gorgeous bottle. The orange liquor is made by soaking fresh orange, orange zest and grape in a brandy spirit.  The bottle needs to be turned to stir up the orange sediment as it is truly packed with orange. The liquor itself is 18% alcohol, and would be delicious served over ice or used as a mixer.
While you are sampling the gorgeous wines, ginger beer, liquor and port have a wander through the gallery.  There is quite a range of local artist on display.
The vineyard is open from 10.00am to 5.00pm Tuesday to Sunday.
6 Cooinda Place Lake Cathie NSW 2445
Phone : 02 6585 4598