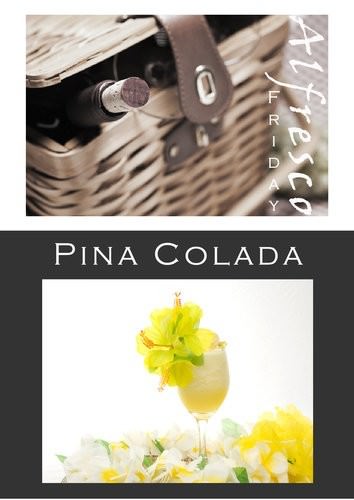 Whoo hoo I am off on holidays for eight days and to celebrate I have a cocktail and a song to go along with it!
"If you like Pina Coladas
And getting caught in the rain
If you're not into yoga
If you have half a brain"
I am sure almost everyone has heard of this song and has tried a Pina Colada before.  So join in the party, and sing a long while you prepare this delicious cocktail with me.
"Yes I like Pina Coladas
And getting caught in the rain
I'm not much into health food
I am into champagne"
I prefer the original 1950's frozen Pina Colado version which is made in a blender with crushed ice.  I make a little adjustment to the ingredients, I omit the coconut cream and swap it for Malibu.  The Malibu has the same flavour but with a little more kick and a lot less fat. Ordinarily if I was stripping down to a bikini on a Fijian beach I would imagine there to be many a cocktail involved, but alas there will be no such liquid pleasure for me this trip as I am on the FebFast.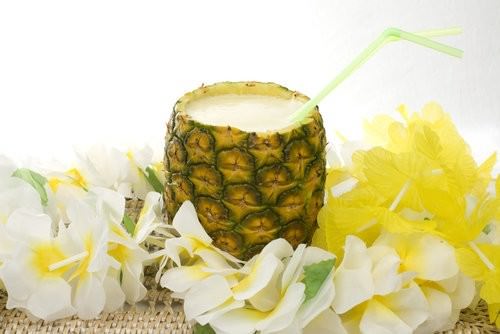 Ingredients:
3 cups of ice
¾ fresh pineapple
½ cup pineapple juice
100ml Bicardi
100ml Malibu
Method: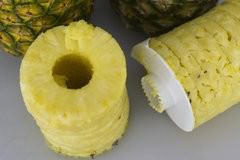 Use your magic pineapple corer to slice a fresh pineapple. It will give perfect pineapple rings and a hollow shell for the cocktail.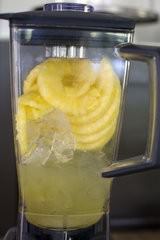 Put all the ingredients together in a blender starting with the ice, and sing…
"That you like Pina Coladas
Getting caught in the rain
And the feel of the ocean
And the taste of champagne
If you'd like making love at midnight
In the dunes of the Cape
You're the lady I've looked for
Come with me and escape"
So for my escape I am joining my brother and his lovely bride-to-be in Fiji.  The gorgeous couple have eloped and invited their nearest and dearest to a tropical island paradise to share the ceremony and celebrations. Just between you and I, naturally I will be blogging all the lovely food finds, and a few of the celebrations as well.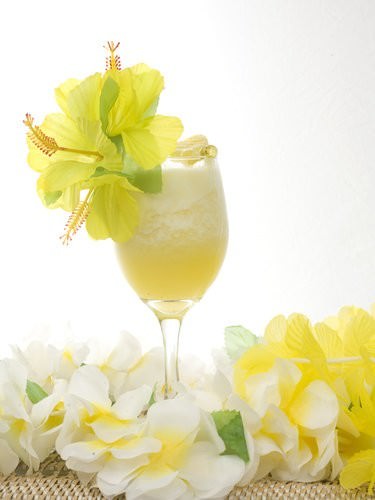 I hope you enjoy the cocktail, and best of luck getting the song out of your head, it has stuck in mine for quite a while now!