Happy Valentines Day! What do you have planned on this romantic lover's day? I'm not sure what our plans are, but I know I will be making a pitcher of this Cranberry Cocktail. The flavour is so crisp and refreshing it would make the perfect addition to a picnic basket. Hint, hint hubby…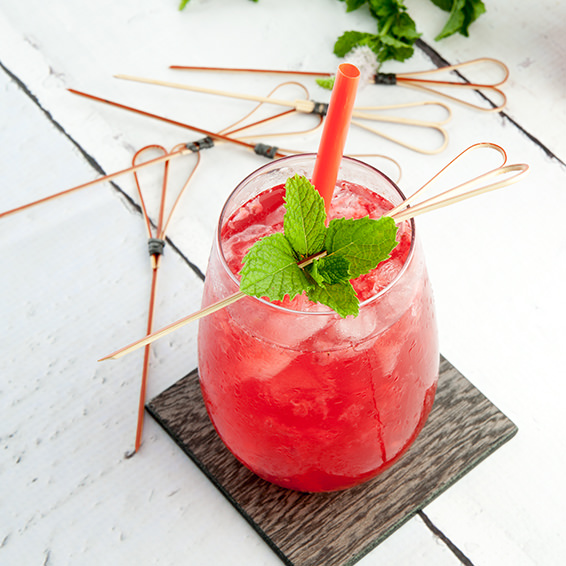 Anyone that has read my Skinny Mojito recipe will know that I'm all about making healthy swaps to reduce the calories in my drinks. Today I'm sharing a low sugar cranberry cocktail with you. Being a blushing red colour it would make the perfect choice for your Valentine's Day celebrations.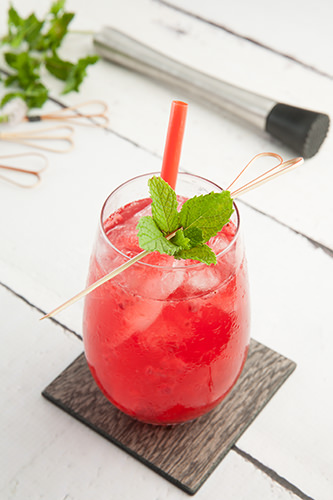 My pretty cranberry cocktail uses a Low Sugar Cranberry Drink to reduce the calorie load. The Cranberry Drink I used has only 10 calories and is naturally sweetened using Stevia. I've muddled in a little frozen raspberry and mint to add even more of a fresh summer flavour.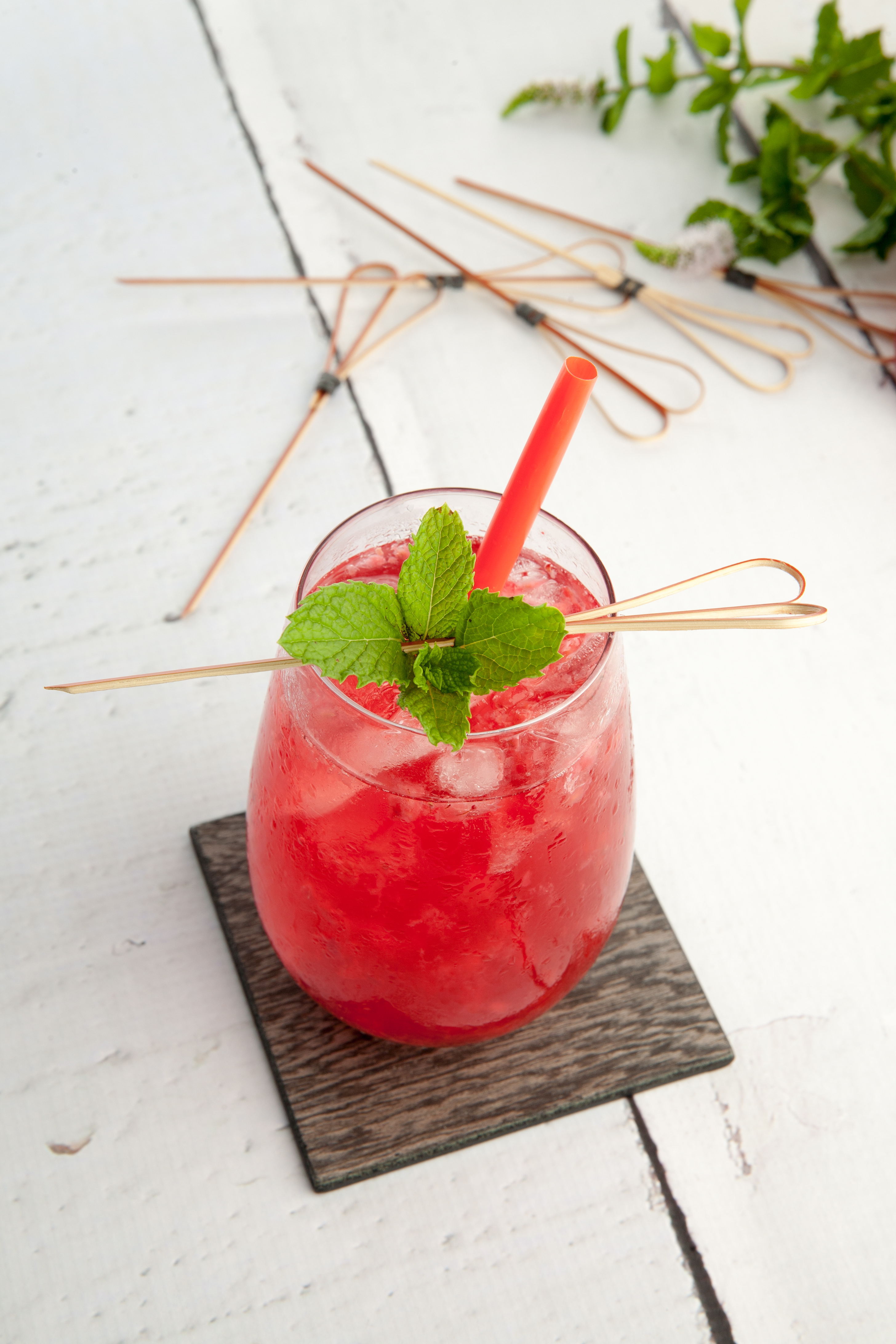 When I make cocktails I try to avoid sugar syrups and soft drinks as mixers. These ingredients are calorific!! By making a few clever swaps I have been able to reduce the calorie count in this cocktail from a possible 350 calories to a tiny 90 calories! Technically you could drink 3 1/2 of my Cranberry Cocktails for the calorie load of just 1 regular drink!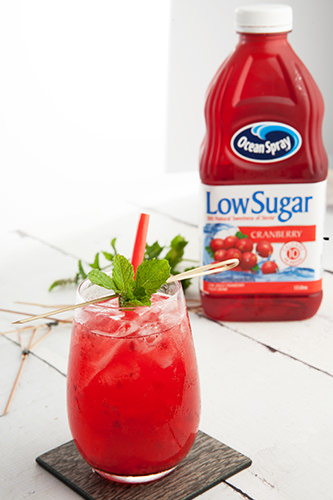 Drinking sweet soda's and regular fruit juices is the quickest way to add calories to your daily diet total. The Ocean Spray Cranberry drink has been developed as a healthier alternative to sugar laden drinks.
In the hot weather it can be especially easy to lose track of how many sweet drinks we consume.  Calories from soda are empty calories, which serve no nutritional benefit. Ocean Spray low sugar Cranberry Drink has only 10 calories per serve! Making the swap to Ocean Spray can have a huge effect on your daily calorie total and health goals.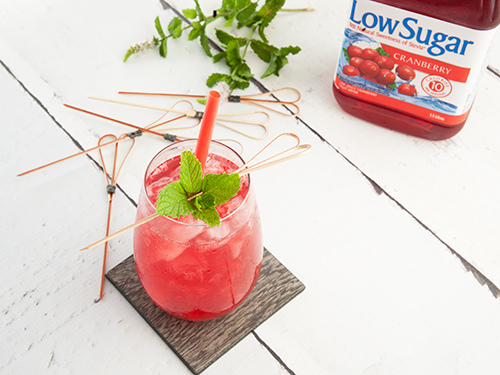 Ingredients
45

ml

vodka

150

ml

Ocean Spray Cranberry Drink

150

ml

Diet Ginger Beer

2

sprigs mint

2

Tbs

frozen raspberry

Ice
Instructions
Place one spring of mint and the raspberries in a glass and use a muddler to bruise the ingredients.

Add ice to the glass then pour over the vodka, cranberry drink and ginger beer.

Serve with a spring of mint.
Best of all the Ocean Spray Cranberry drink is so much more refreshing than soda's. The distinctive light, tart flavour of cranberries is perfect in the heat. It really is a great drink for summer, you can rehydrate anytime a thirst hits and stay trim.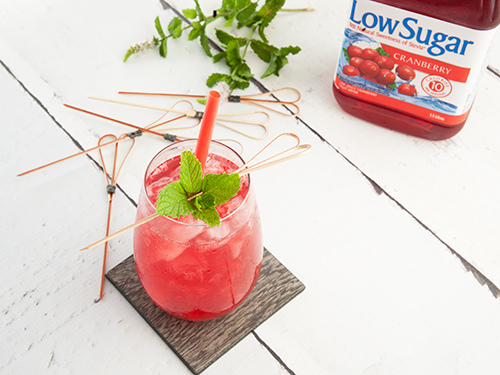 Now you have learned another of my secret tips for staying trim whilst enjoying my cocktails. I'd love to know what you think of this cranberry cocktail. I bet nobody will guess its a healthier swap!
I would like to thank Ocean Spray for the opportunity to sample this new product. As always the opinions contained in the story are my own. Gourmet Getaways has not received financial compensation for this story.