Hi everyone, are we back in the school routine yet? I find the first week goes well but then we kind of slip and all of a sudden there's nothing in the cupboards for school lunches, and things go a little pear-shaped. That's where these $250 cookies are a Godsend. The recipe makes a stack of cookies! I usually make the recipe up as directed and then divide the dough into 4 rolls. 2 rolls go into the freezer for later use. One goes into the fridge for the next time I find myself short of recess.  The final roll gets cooked immediately.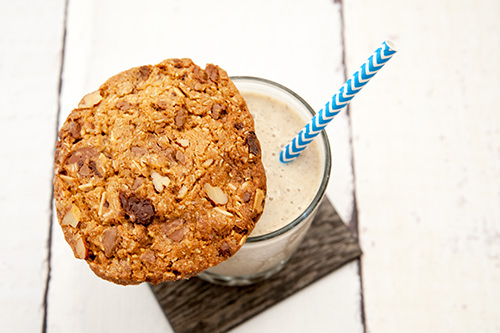 This roll of dough was cooked as an after school treat so I served it with a banana smoothie. All the kids enjoyed the snack and I now have recess made for tomorrow.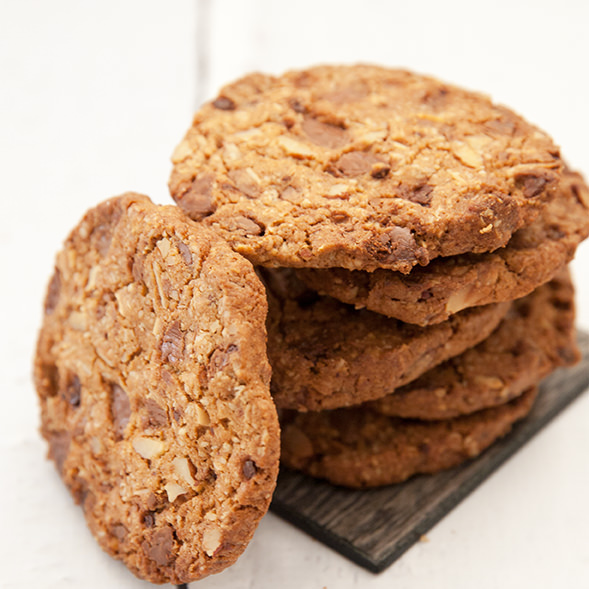 Are you wondering why these cookies are called $250 Cookies? There' s a story behind the name. It's more like an Urban Legend and some say it's a myth that's been debunked but it's a good story so I will share it.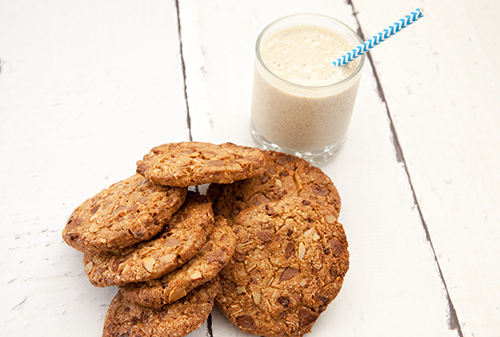 Supposedly, a woman ordered a cookie at the Neiman Marcus cafe.  She enjoyed it so much she requested the recipe from the waitress.  The waitress said it would cost "two fifty." The woman assumed the waitress meant $2.50, and agreed to the charges. When her credit card bill arrived she found she was actually charged $250. She was so annoyed that she decided to distribute the $250 cookies recipe so no one would ever pay $250 for the recipe again. Since then the recipe has been in regular circulation.
What makes this chocolate chip cookie so delicious is the inclusion of ground oats with lots of delicious chocolate!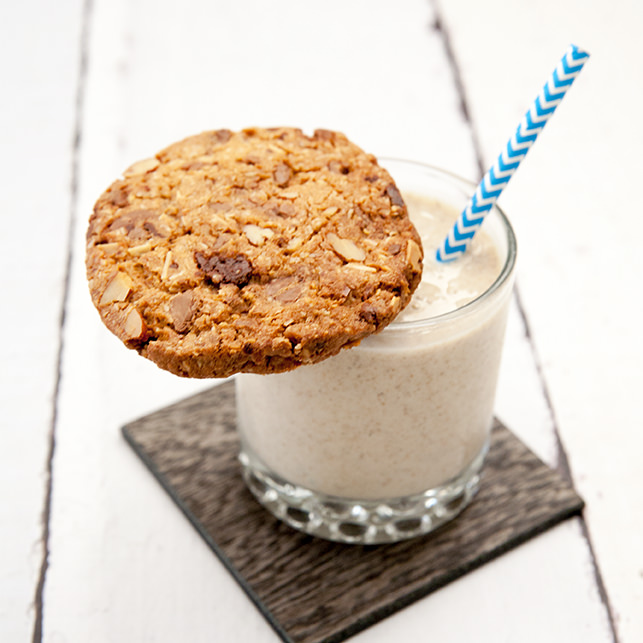 I may sound like an organised mum but I'm not really.  It's the little things I do that save me from being a very disorganised mum. Always having a cookie roll in the fridge means if I know I have no treats in the house I can put these in the oven before school and the kids have fresh cookies to pack for lunch.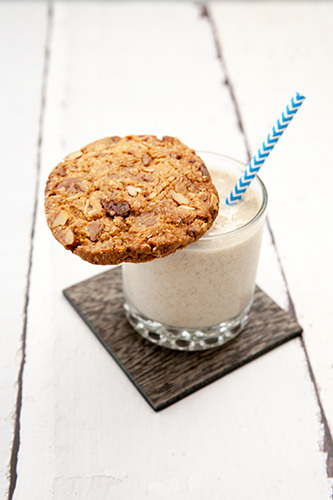 I also like the recipe for $250 Cookies because it has more rolled oats and nuts than flour, so I feel it's a good nutritional compromise.  Yes, they include sugar and chocolate but the kids like them and don't even realise how much fibre and protein they are getting.
So bookmark or pin the recipe and you will always have a few rolls of cookie dough "up your sleeve." Here is another delicious cookie recipe that you can store in the fridge for emergencies.