In my part of the world it's spring at the moment. That might sound wonderful but the seasons haven't quite changed yet and I'm still waiting on some warmer weather. The internet is bursting with fall recipes and have left me with a hankering for Spiced Pumpkin Cupcakes.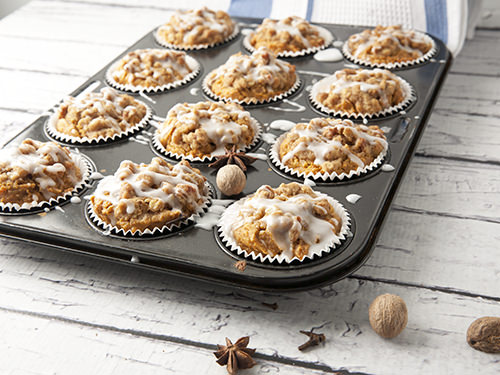 Meanwhile, I have been watching my American friends snuggle up with delicious fall recipes, and I have been craving something warm and comforting. These warming Spiced Pumpkin Cupcakes have been calling my name, whispering to me in that teasing way the delicious desserts do.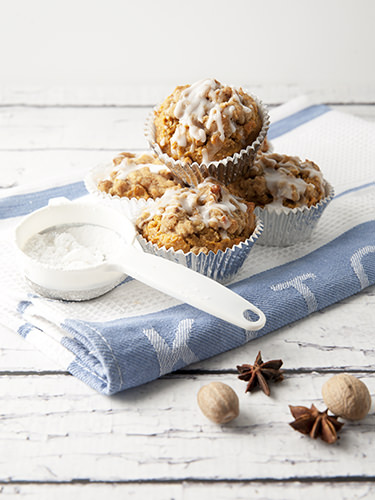 Some Fridays on Gourmet Getaways I like to do a post I call Alfresco Friday. It's the day I like to provide you with a yummy, portable recipe and suggest readers pack their picnic basket and head out to enjoy a secret spot in the outdoors over the weekend. Given the current chill in the air, I decided that if we braved the outdoors it should be with a basket full of hot Spiced Pumpkin Cupcakes.  Naturally I will be bringing a thermos of hot chocolate for the kids and a nice strong coffee for me.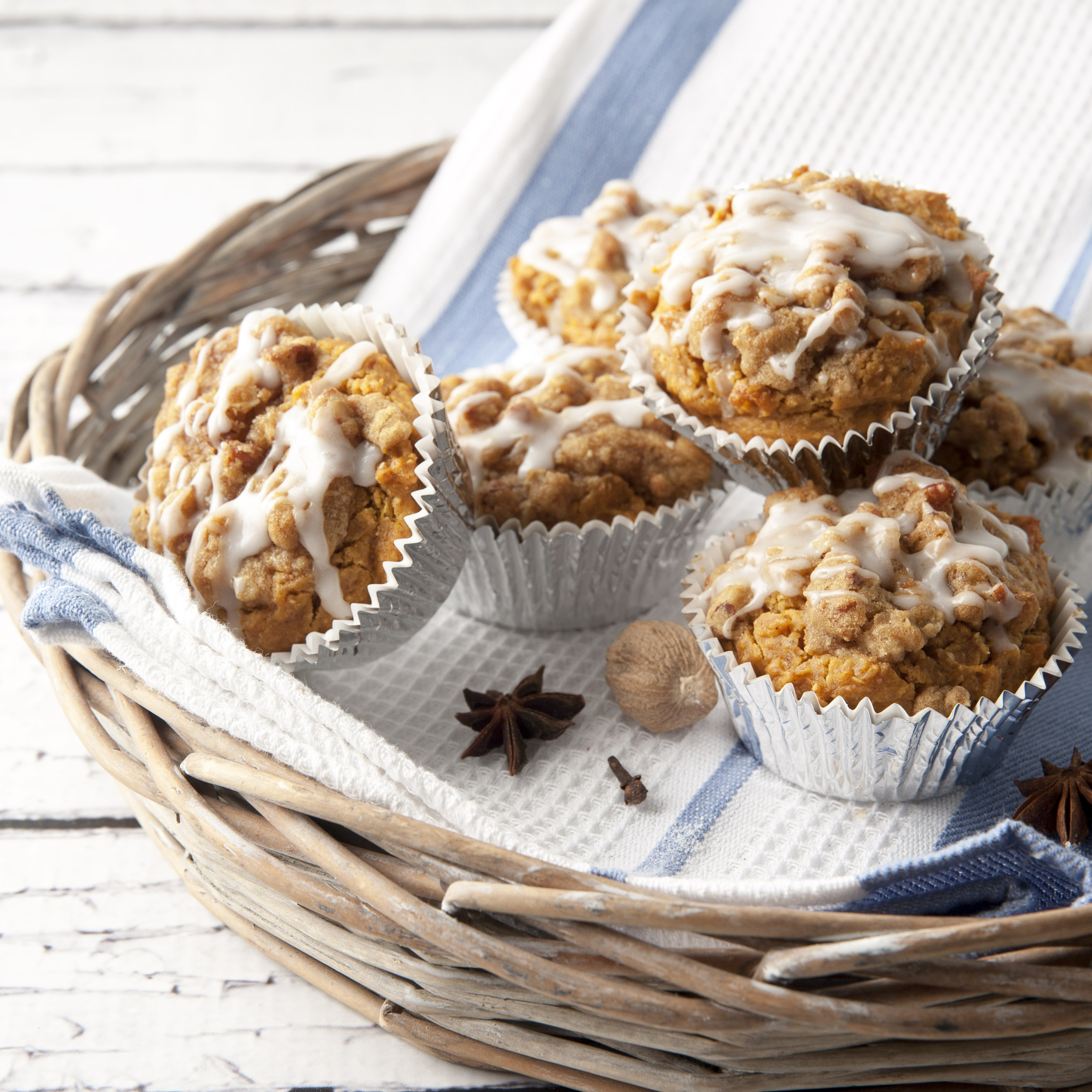 Where are we off to this weekend, I hear you asking? I have heard from some very reliable sources that a large number of whales are migrating of the coast of Coffs Harbour at them moment. I've been told they have been seen quite close to Mutton Bird Island recently. This weekend we will be taking our picnic basket and a blanket to the beach and walking up Mutton Bird Island.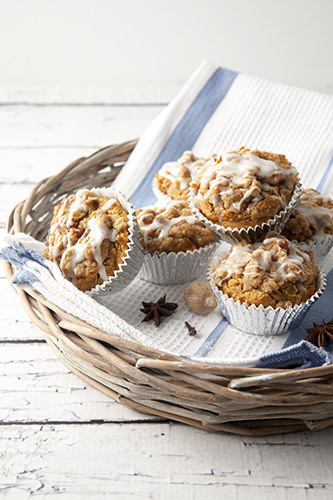 Mutton Bird Island is actually attached to the Coffs Harbour Jetty Marina, so although it's called an island there will be no swimming required to get there thankfully! Here we hope to find a good whale watching vantage point. Even if we don't spot a whale, it's such a relaxing place to sit and watch the sea, and with some warm cupcakes it will be a blissfully relaxing way to start the weekend.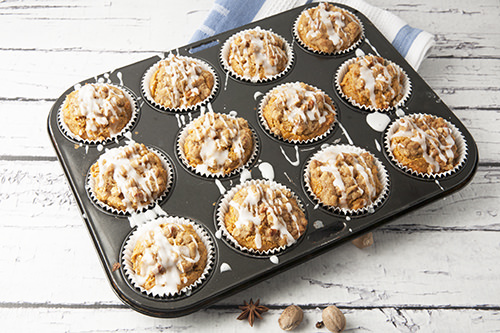 In Coffs Harbour we are able to see the Whale migration from May through to November each year. Charter operators provide whale watching cruises which leave from the marina near Mutton Bird island, but often whales and dolphins can be seen quite close to the island.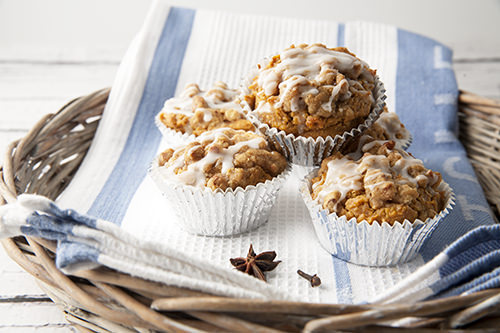 Hopefully todays Alfresco Friday recipe will be one you can enjoy regardless of the season in your part of the world.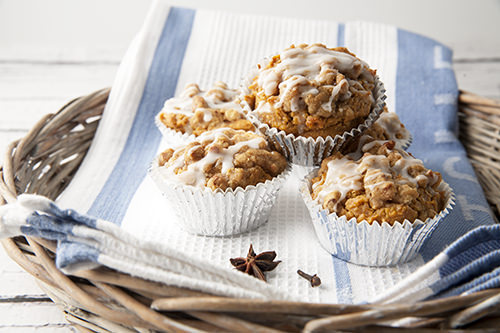 Ingredients
Cake Batter
1/2

cup

flour

1

cups

whole wheat flour

2

tsp

baking powder

1

tsp

cinnamon

1

tsp

pumpkin pie spice

1/2

tsp

salt

1

egg

200

gm pumpkin puree

1/4

cup

vegetable oil

3/4

cup

brown sugar

1

tsp

vanilla extract
Streusel Topping
2

Tbs

cup brown sugar

packed

1

Tbs

butter

diced

1

tbsp

oats

2

Tbs

pecan nuts

chopped

1

tbsp

flour
Glaze
1/4

cup

icing sugar

a little water to glaze
Instructions
Streusel Topping
Make the topping first.

Combine all the ingredients in a small bowl, using a fork or your hands to make rough crumbs. Reserve for later.
Cake Batter
Sift flour, baking powder, cinnamon, pumpkin pie spice, sugar and salt in a large bowl.

With a stick blender is a separate bowl, beat the egg, oil, vanilla extract and pumpkin puree together until combines.

Slowly combine the flour mixture and wet mixture, stirring to just combine.

If your pumpkin is quite dry you made need 2 or 3 TBS of milk.

Grease a muffin pan and fill each section a little more than half way.

Top each unbaked muffin equally with the streusel crumbs.

Bake for 20 minutes. Makes 12 muffins.
Glaze
Combine the icing with water and drizzle over the cupcakes.
As a side note to Australian readers, we don't get Pumpkin Spice Mix in Australia but it's so easy to make your own.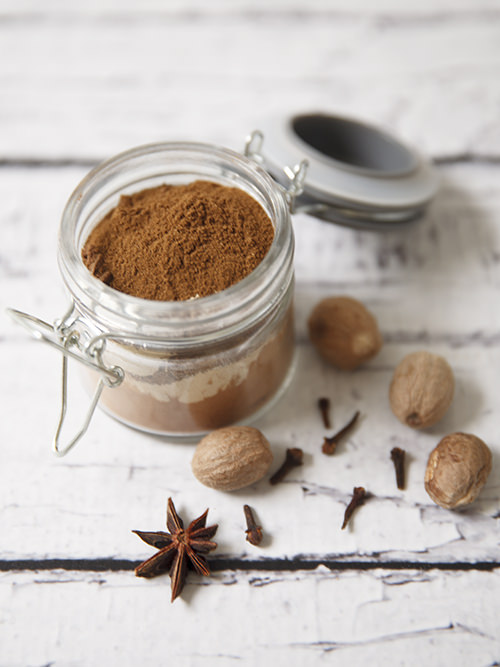 I have included the recipe for readers.
Happy weekend dear readers!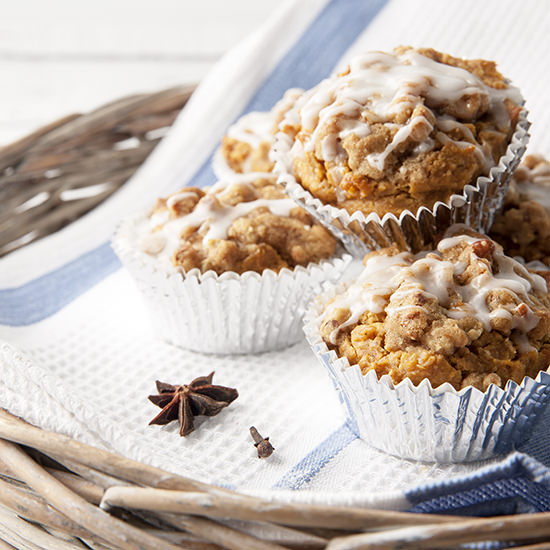 If I get any whale photos I will add them to the story, or put them on the Facebook page.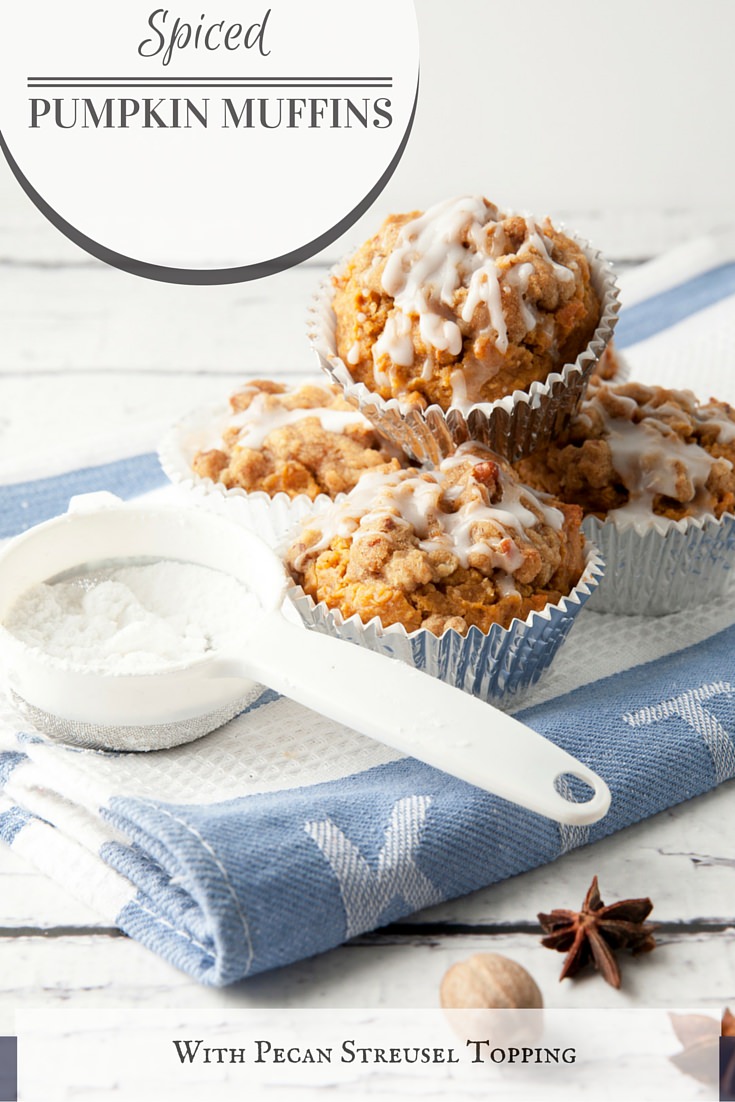 Are you doing anything special this weekend readers?