I promised I would do a post-Christmas recipe series which would feature some delicious low-calorie meal options. This one is a Healthy Crunchy Asian Pork Salad!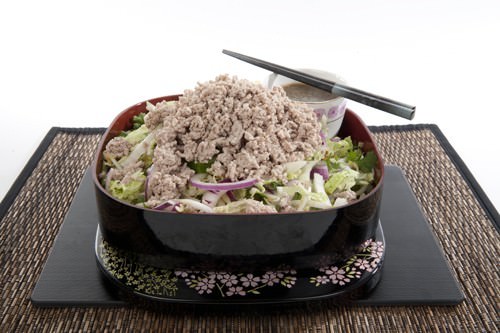 The first low calorie recipe was from Michelle Bridges "No Excuses" Cookbook, Indian Spiced Chicken.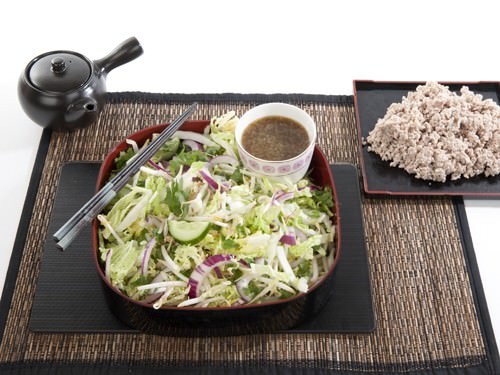 Today's offering is a huge, tasty dish that I am sure you will love! It is filling, healthy, low fat, low carb and gluten free.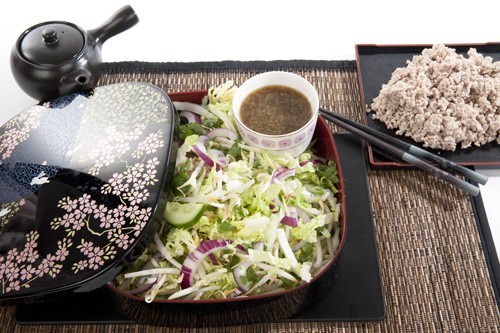 With a total calorie count of a tiny 325 calories per serving.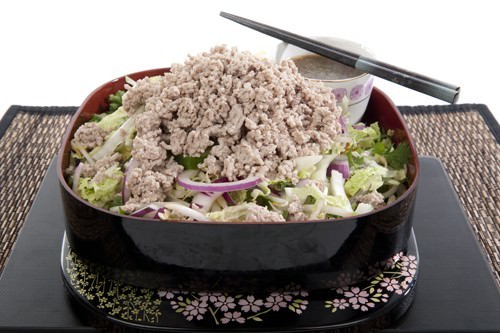 Let me know what you think.
Asian Pork Salad
Ingredients:
1 wombok (Chinese cabbage, shredded)
1 bunch coriander (chopped roughly)
1 Lebanese cucumber (sliced)
1 green chilli (chopped finely)
250gm bean sprouts
1 red onion (sliced thinly)
700gm lean heart smart pork
Dressing
½ cup lime juice
4 Tbs soy sauce
2 tsp fish sauce
4 tsp palm sugar
Method:
Place all the salad items in a bowl and toss to combine. Divide the mixture amongst four large bento boxes.
Place the pork in a saucepan with two cups of water. Use a fork to break up the meat prior to turning on the heat. Heat the pork and allow the meat to poach until cooked stirring periodically.
Drain the pork and reserve for the top of the salad.
Mix together the dressing ingredients.
Share the pork and dressing amongst the four bento boxes.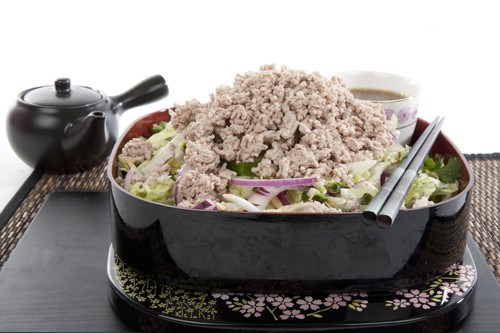 How many readers have decided to make 2013 a healthy eating year. Perhaps you have used your new years resolution to aim for some weight loss. Let me know what you are doing to achieve your goals.