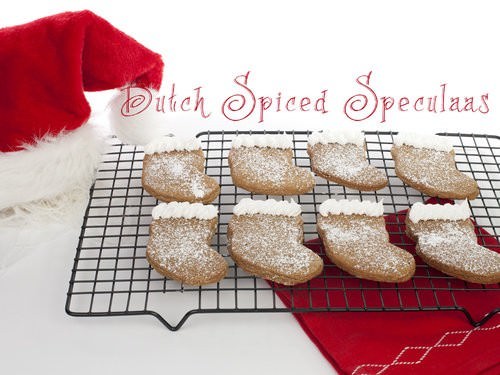 As soon as I heard about the Cookie swap I knew I wanted to be involved. It seemed like such a great idea. I love blogging about food but this was so much more interactive. I would have the opportunity to send my food to two total strangers, and in turn have two dozen biscuits turn up on my doorstep. What is not to like about that!
I have had a bit of a procedural fail however.  I had to go away for a few days right when I suspect the biscuits would have turned up, so I still haven't seen my surprise packages.  I will of course share some yummy pictures of the cookies and a link to the creator when I have them.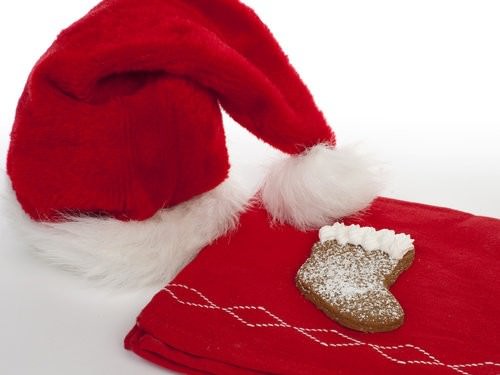 So what did I make for my mystery benefactors? First of all I found I would be cooking for Wandering Spice and the Cookie Queen Kitschn, I chose to make a Dutch spiced cookie which is eaten at Christmas time. The cookie is usually shaped using a traditional wooden mold but I wanted to start a bit of festive cheer so I used regular Christmas cookie cutters.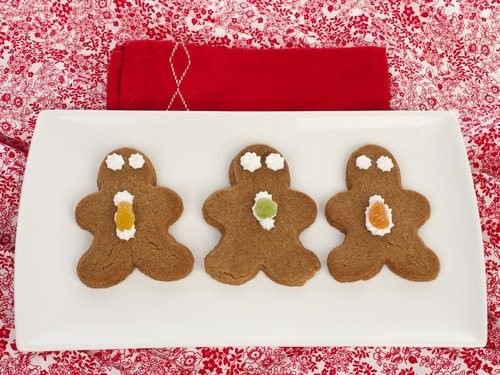 The cookie itself tastes so similar to the commercially purchased Speculaas! I decorated using royal icing for something a little different, but other than that the recipe came straight from issue 4 of SBS's "Feast" Magazine. It has a delicious spiciness and rich sweet flavour, I have fallen instantly in love!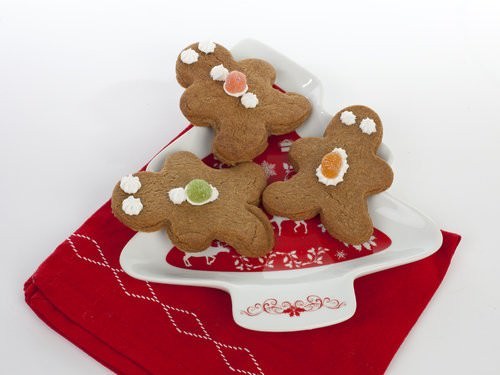 Ingredients:
250gm plain flour
1 tsp baking powder
150gm firmly packed brown sugar
½ tsp ground cinnamon
¼ tsp ground nutmeg
¼ tsp ground ginger
¼ tsp ground cardamom
½ tsp ground cloves
150gm butter
1 Tbs iced water
Method:
Preheat oven to 170 degrees and line a baking tray with paper.
Add all the ingredients to a food processor except the water. Process until it resembles breadcrumbs. Add the water and process until a dough forms.
Wrap the dough in cling wrap and refrigerate for 30 minutes.
Roll the dough out on a lightly flour dusted surface.
Use a cookie cutter to shape cookies.
Bake for 20 minutes. Cool on a wire rack.
Royal Icing Ingredients:
 1egg white
1 ½ cups pure icing sugar
Method:
Beat eggs in a mixer to soft peaks.
Add the icing sugar one tablespoon at a time to the egg.  Allow the icing sugar to become fully incorporated before adding the next spoonful.
Place mixture into a piping bag, decorate the cookies as desired. I have shown three different ways of decorating the cookies but you could also use sweets or coloured royal icing.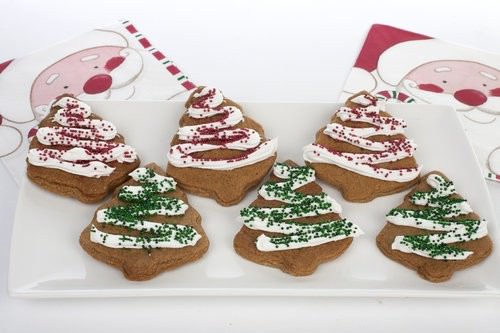 This was a new recipe for me but it is so quick and easy, and I love the flavour of these gorgeous cookies so I know I will be using it again in the future! I hope the recipients of these cookies enjoy them as much as I have been! I can't wait to see what delicious cookies are coming my way.
For the cookie swap I needed to make three dozen cookies… one dozen for me and two to give away. Tell me readers, would you try out a new recipe in this circumstance or would you prefer to stick with a family favourite?