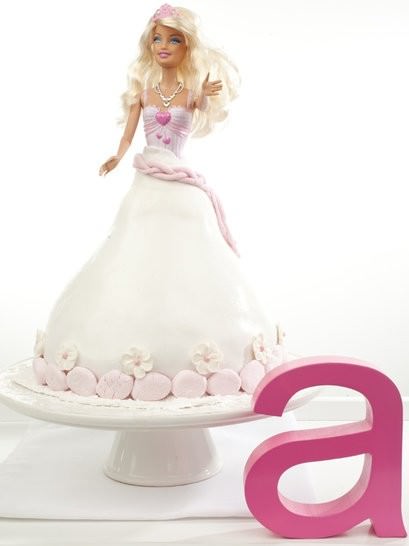 Sugar and Spice and all things nice, that's what little girls are made of.
My gorgeous "little A" celebrated her 5th Birthday last week. She invited 10 other little princesses to share her special day. For the first time in almost a month the sun was shining so our planned indoor party was taken outside to take full advantage of the day.
When 1.00pm arrived, the pink helium balloons had been filled, the decorations were in place, the bubble machine was on and dance tunes were playing.
Mum's first job was on the makeup table. She had everything set up to do "princess makeup" for each of the girls as they arrived. We had fairy dust glitter and lots of pink and purple eye shadow, naturally the girls looked adorable.
I had used plastic martini glasses for a layered trifle of jam roll, red jelly and custard to keep with the pink theme and there were red velvet mini cupcakes, and oodles of lollies.
Mum had made mini pizza in the shape of hearts and stars which the little ones devoured.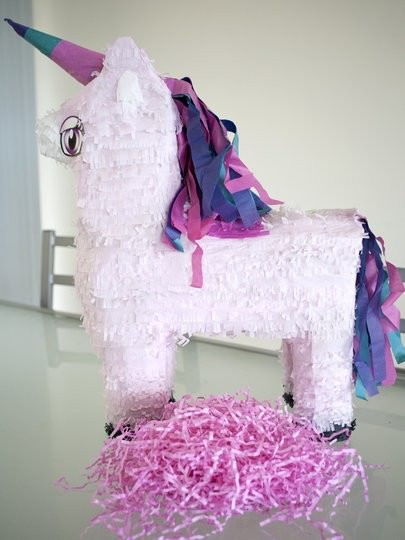 "Little A" had ordered a piñata which I found online at www.celebrating.com.au. She hadn't advised a particular theme so I chose a unicorn which I stuffed with, hair elastics, rings, necklaces, cute cupcake and lipstick erasers and lollies of course.  Judging from the way the princesses reacted I had chosen well, both with the unicorn and the trinkets.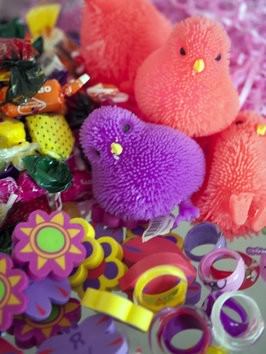 To take advantage of the beautiful weather we walked to the beach.  The princesses threw off their gowns and swam in their underwear. The next hour was full of girly squeals and splashing around in the water. After a short walk back home where the girls dried and redressed it was time for the birthday cake.
A Barbie Birthday cake was "little A's" final surprise. I tried my hand at a Dolly Vardin cake.  I had a few minor setbacks, ie Barbie was taller than the cake so I had to do some construction work with fondant. The cake itself was a white chocolate mud cake covered in a light pink ganache and then recovered in white fondant icing as the "dress". I decorated the bottom of the dress with marshmallows which had been split in two and a purchased royal icing flower motif.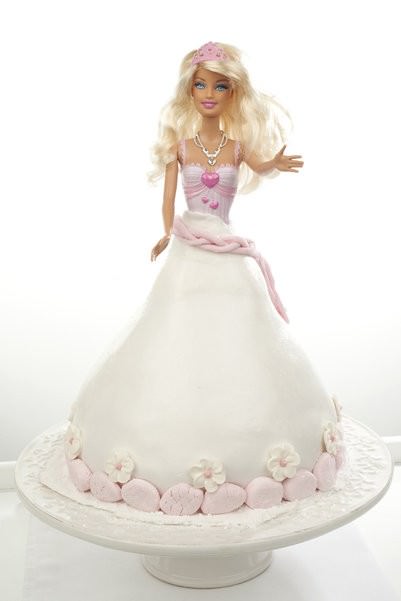 I have to admit that I am not great at working with fondant. I found it difficult to minimise the bumps and creases in the icing but for someone who is comfortable with this style of icing it would have been an easy cake to make.  Having said that I was still really happy with the result and the kids adored the cake.
The princesses enjoyed a little bit of dancing before being picked up in their respective chariots and taken home on a sugar high. The carried with them helium balloons and a pink noodle box full of extra take home treats.
Happy Birthday Princess!
Sorry about the serious lack of images in this story, it was such a busy day! Does your little one like to chose a theme for the party?