Halloween is fast approaching, and although it isn't widely celebrated in Australia, we celebrate it every year. This year I made some easy and very tasty Spooky Halloween Burgers!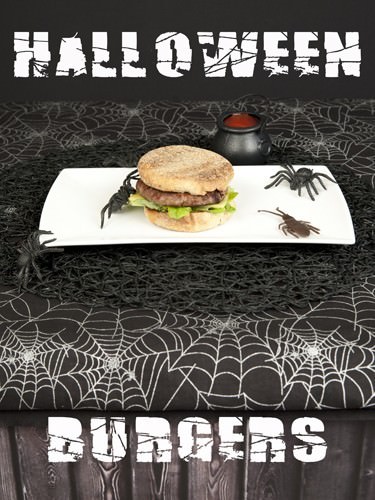 Ding Dong the witch is dead. Which oh witch, the wicked witch…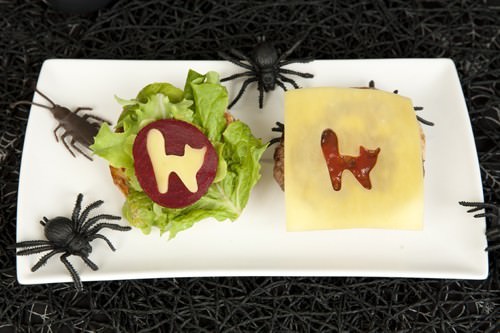 I couldn't help sing this childish song as I prepared these Spooky Halloween Burgers. The wicked witch may be dead, but her black cat is guarding this delicious and wholesome Halloween Party food idea.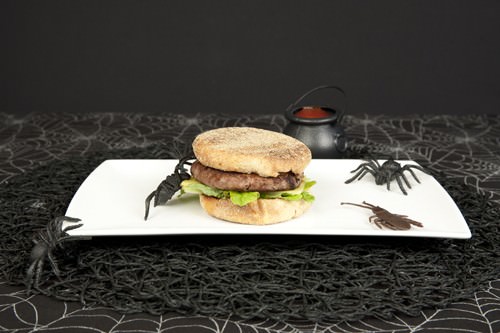 Each year we have a Halloween Party and go trick or treating with the children. Healthy finger food on the table is so much easier to manage than a sit down meal. My "Spooky" Halloween plate to share will be a double batch of these burgers. I will make half using the witch cookie cutter and half with her cat.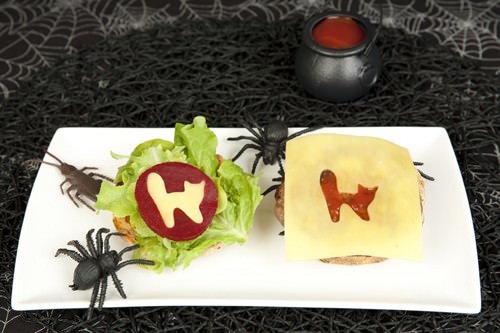 I chose to make the burger on a English muffin as I thought a smaller burger would be a better party food.
Spooky Halloween Burgers
Recipe Type
:
Spooky Halloween Burgers
Cuisine:
Fast Food, Halloween
Author:
Prep time:
Cook time:
Total time:
Here is a quick, healthy and spooky treat for the Halloween.
Ingredients
6 English muffins
6 Burger Patties
6 slices of cheese
60gm butter
1 small butter lettuce
1 tomato
1 x 200gm can beetroot
80ml tomato sauce
Instructions
Split the muffins in half and toast.
Fry the burger patties whilst the muffins are being toasted.
Butter each side of the muffins.
On one side of each of the 6 muffins, place a slice of tomato, and lettuce.
On the other side of the six muffins place the cooked burger patty and a smear it with tomato sauce.
Cut a Halloween figure such as a cat, witch or bat out of the cheese with a cookie cutter. Reserve the figure.
Place the cheese with the cut out on top of the burger patty.
Cut the same figure out of a round of beetroot.
Slot the cheese into the beetroot cut out.
Place this on the salad side of the burger.
The remaining beetroot cut out can be served alongside the burger.
I have served extra sauce in a cauldron which you can buy in varying sizes from junk shops.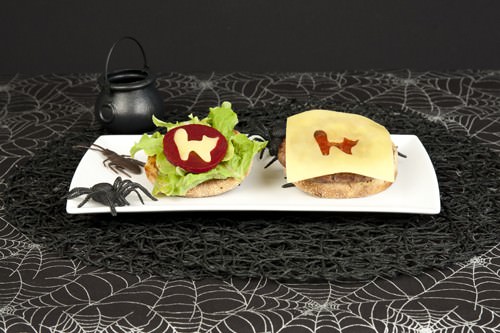 I hope readers are enjoying the lead up to Halloween.  I have a few more party treats to share in the next few days.