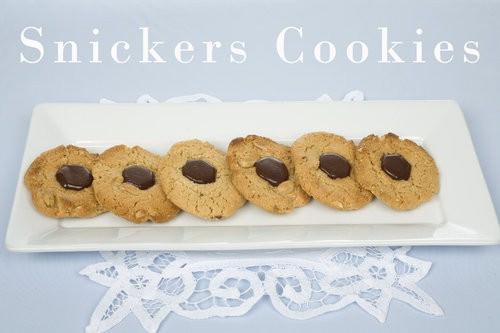 Hello Dear Readers,
Today I did something rather unusual for me. I rode my bike into the supermarket to collect some items I needed for cooking.  That may not sound like an unusual activity, but for those who know me well, they would understand, this does not happen too often.  I am a chronic exercise avoider.
So what inspired this outpouring of enthusiasm? Believe me it wasn't anything as noble as "wanting to get fit." It was simply looking at the ingredient list for these cookies, and wanting to maintain something of a waist line.
I knew the smell of the molten peanut butter would make me weak at the knees. No amount of willpower was going to stop me popping these little babies in my mouth before they had so much as cooled. Hence, the ride!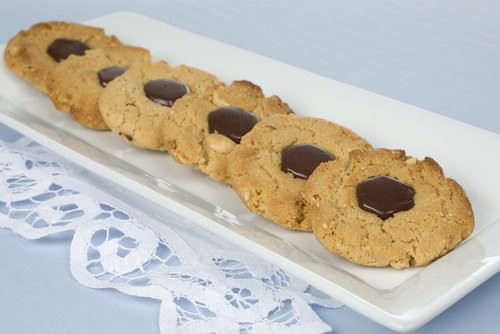 I have to give full credit to "She Simmers" for the recipe.  My 3 year old daughter noticed these cookies when we were flicking through our usual sites, and she wasn't going to let me move off the page until I had agreed to help her make them.
The method is so simple and quick, that it was a perfect recipe for us to make together today. I have doubled the recipe, changed the method slightly and renamed them Snickers Cookies because I think they taste exactly like a Snickers bar, but all the credit and thanks goes to "She Simmers".
Ingredients:
1 ½ cups sugar
2 eggs
½ t/s salt
1 t/s baking powder
2 cups natural peanut butter (healthfood shop)*
1 cup of unsalted peanuts
30 Bittersweet Lindt Chocolate Drops
Method:
Preheat the oven to 180 degrees and line two baking trays with paper.
On one baking tray place the peanuts and allow them to roast until fragrant.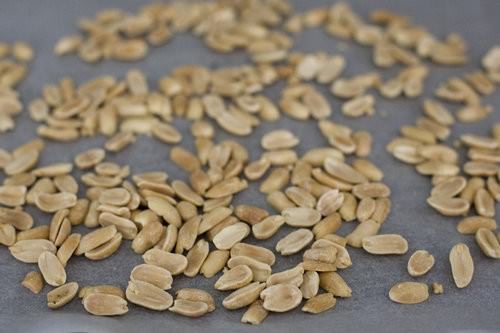 In a bowl add all the other ingredients.  Remove the peanuts from the oven and add to the bowl.  Mix all the ingredients together by hand.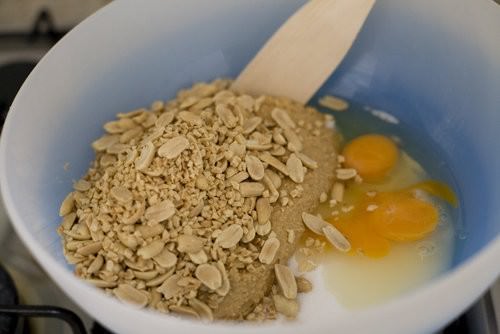 Make thirty walnut sized balls and place them on the baking tray. Flatten them slightly and place the trays into the oven.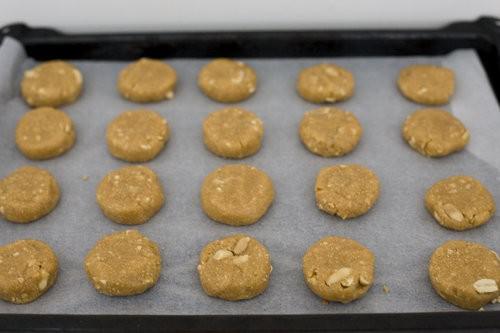 Cook for 13 mins turning once if necessary.
Remove one tray of biscuits from the oven and turn the oven off.
Place one chocolate drop in the centre of each biscuit.  Press the chocolate firmly into cookies and place the tray back into the oven.
Remove the second tray and repeat the chocolate drop process.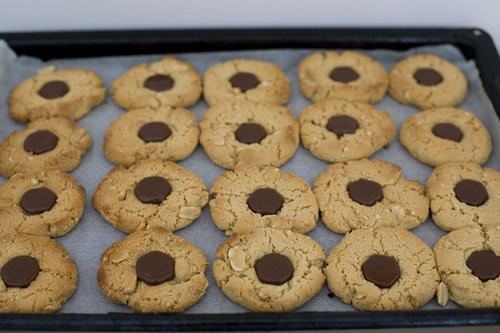 Remove the first tray as soon as the chocolate drop becomes shiny, and before it has a chance to melt. Approximately 1 -2 minutes.
Allow the cookies to cool fully before removing them from the baking tray.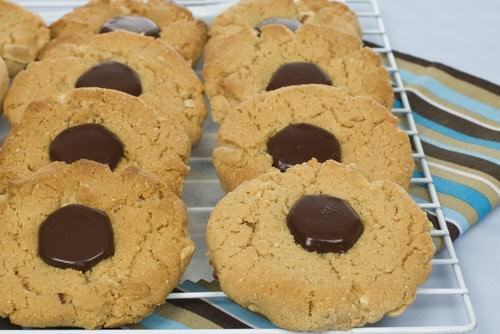 I am sure by now you can see why I went for a bike ride. These scrumptious little morsels are very, very bad. Whilst they have no flour or gluten, and would be suitable for someone with this diet restriction, I don't think they could feature regularly in my diet without dire consequences.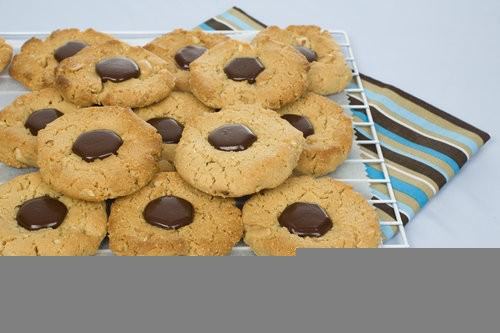 They are however, absolutely delicious and taste exactly like a Snickers which is my favourite chocolate bar. Something tells me I needed to ride further and faster than I did.
Peanut butter should be 100% peanuts, no sugar, salt or additives.