I hope everyone had a very Merry Christmas, with luscious food, expensive champagne, and a house  full of friends and family!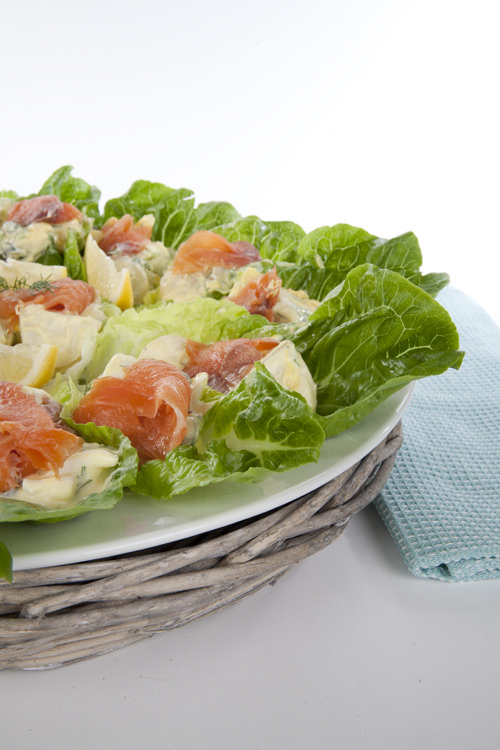 With Christmas over for another year, and the barbeque season in full swing, I thought I would share a healthy, but still deliciously indulgent salad recipe. I am sure we have all had our fill of heavy food this festive season, so this recipe is a lighter version of a traditional potato salad.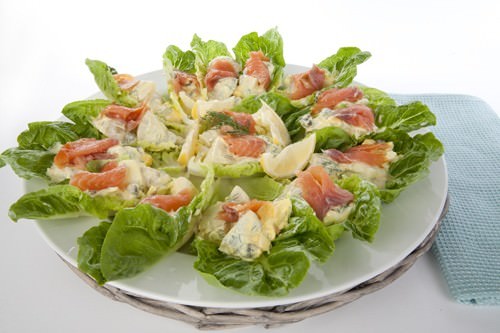 I serve it in Cos lettuce so it is easy to pick up and eat if you are picnicking,  and also looks elegant on  a platter served as finger food.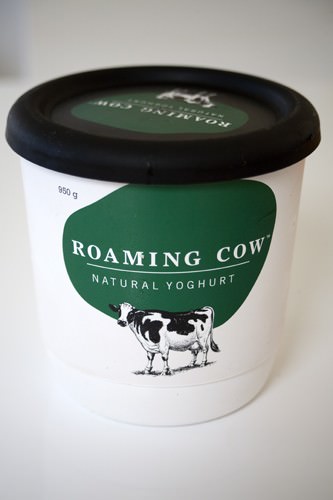 The recipe is made lighter by using Roaming Cow yoghurt instead of the tradition heavy, fat laden dressing. Adding capers, shallots and dill to the yoghurt gives the salad a yummy freshness. I complete the potato salad cups with a generous serve of delicious Tasmanian Tassal Smoked Salmon.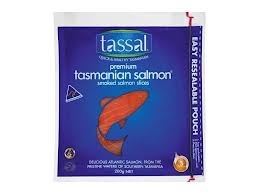 Ingredients:
1 baby Cos Lettuce
200gm Tassal Smoked Salmon
1 1/2 cups Roaming Cow Yoghurt
12 baby potatoes quartered
5 eggs boiled
1/2 cup capers
1 bunch dill chopped
3 shallots chopped
lemon
Method:
Boil the potatoes until just tender. Drain and allow to cool.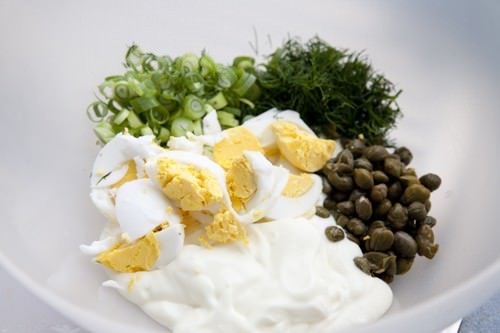 In a bowl add the yoghurt, roughly chopped egg, capers, shallot, dill and a squeeze of lemon, stir until combine.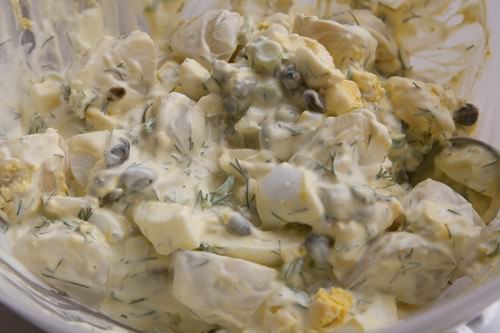 Stir the potato through the dressing.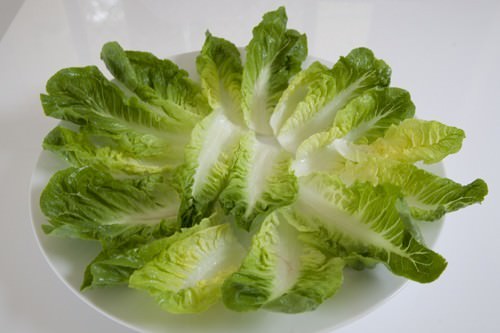 Lay the leaves on a platter.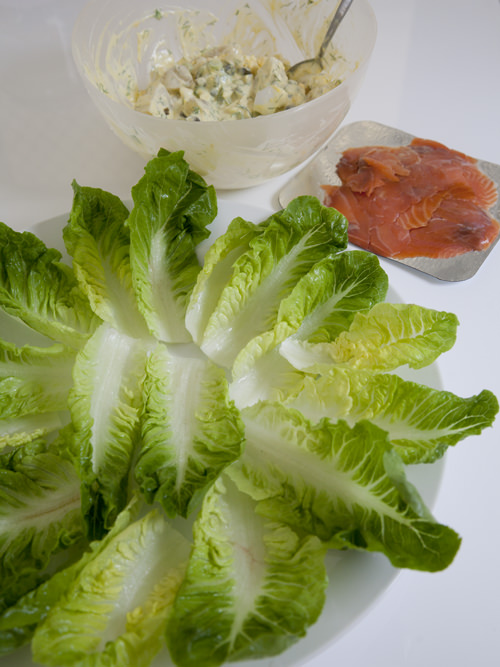 Add a scoop of the potato salad to each lettuce leaf and complete with a roll of smoked salmon. Serve with lemon.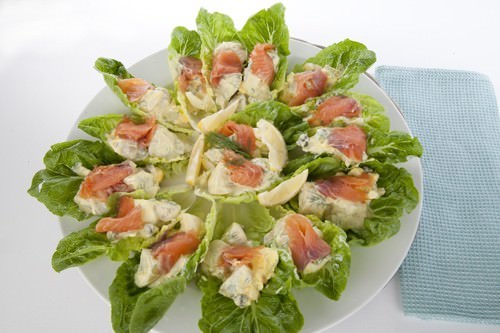 I hope you enjoy this lighter version of potato salad. You may have noticed the lovely yellow colour of my eggs. These are actually farm fresh duck eggs which we were given to me by a neighbour.  Happily the shallots and dill are from my own garden.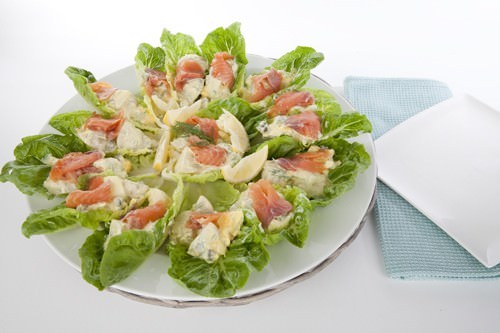 Tell me readers, do you grow some of your own produce?  What has been your most successful crop?
Gourmet Getaways would like to thank Tassal Salmon for the opportunity to sample a range of their delicious products. Whilst product has been supplied for this story, the opinions expressed in the article are my own honest and considered personal thoughts.

Gourmet Getaways would also like to thank Roaming Cow Yoghurt for the delicious samples. The opinion expressed in this article is my honest opinion.  I trust readers will sample both Roaming Cow Yoghurt and Tassal Salmon and enjoy the products as I have.