Wine is like a woman. It tempts you; it comforts you; it confuses you and can even turn on you when you least expect it. It can be your friend one day and your enemy the next. ~Alton Brown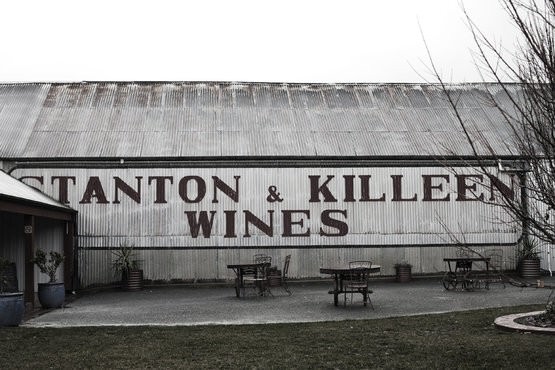 Vineyard number two on our Rutherglen wine tour is Stanton & Killeen. The weather is quite dreary but it seems fitting for these historic rural areas. We have already visited Campbells Winery so I am warmed up and looking forward to selecting some more local wines.
The Stanton family first established the vineyard in the 1870's. Six generations have continued to work the vineyard, handing down knowledge and refining technique.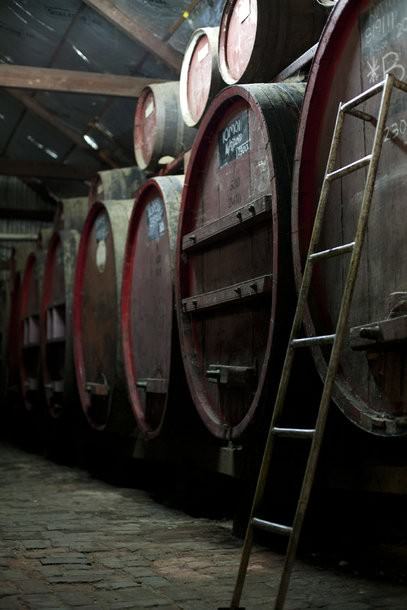 I was offered a tour through the vineyard and I was in awe of the glorious old barrels and paved floors.  I had the feeling that I was walking back though history, and that not much would have changed over the last hundred years. There were row after row of barrels bearing the name and year of various wine varieties.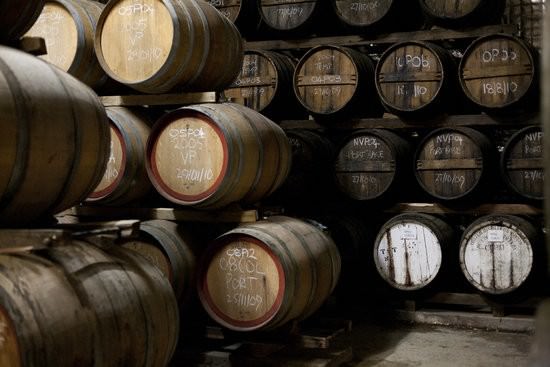 When I noticed the Port, Muscat and Tokay barrels I decided that it was time to venture back into the cellar door, and sample some of this stately tradition.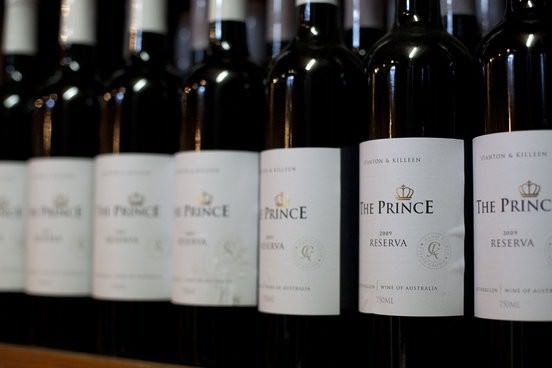 I have been enjoying reds and whites lately so I decided I would sample a few of each starting with the sparkling white.

Both Rachy & I enjoyed this creamy, full flavoured bubbly white. It had lovely fruit flavours, not too sweet, and a pleasant dry finish.  We decided we would need more of this one later, so a bottle was put aside for purchase.

Next wine which made our "must have" list was the Parkview Dry White, a very easy to drink white with some simple flavours and another crisp finish. I prefer my whites fresh and unoaked and this wine was an immediate winner with me. Oh, and at only $11 per bottle was a real bargain.
With two whites in the bag we moved onto the red wines.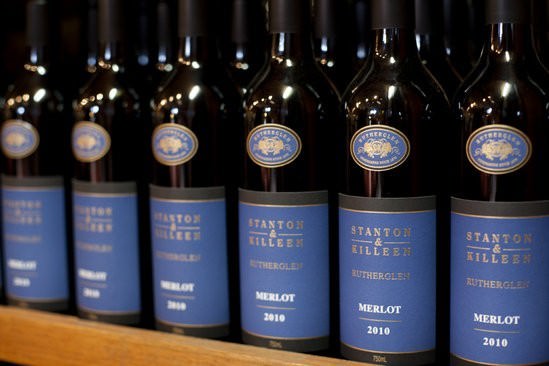 I fell in love with the Merlot immediately and the consensus seemed to be that this one would be another one we needed to take home for later. We have since enjoyed this bottle with a meal and I have to say it was one of our best picks over the week of wine tasting.
As we went through the tasting list we found that the wines were all rather nice. I would have happily taken home a random selection without question.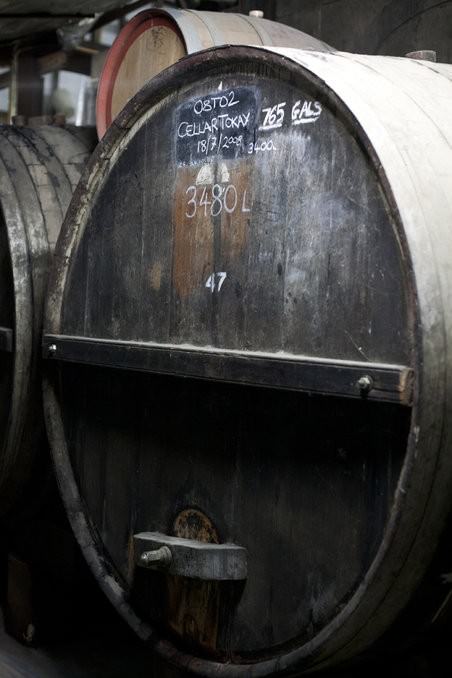 We have found the fortified wines to be a real treat in the Rutherglen region. They are deliciously cream, mouthfilling experience.
The tokay is the hero of the fortified wines for me, I love the vibrant gold colour. It is like a light fruitcake, with dried fruit and citrus.  I know I need to be curled up at home with a glass of this at the end of each winters night. So we add this one to the bag as well.
It is about this point that Mr GG and husband No2 start to suggest that we should move on to the next vineyard. I am loving the wines from here, but knowing we have more vineyards to see Miss Rachy and I reluctantly agree.
Jacks Road
Rutherglen Vic 3685
T: (02) 6032 9457