It's Monday again, and the first day of the working week. To brighten your day I thought I would start with a delicious, time-saving dish – Punjabi Spinach & Paneer Curry!
One of my favourite cuisines is Indian food; I just love the complex spicy flavours and rich sauces. Whilst I will make a curry from scratch at home from time to time, it has not usually been a weeknight affair.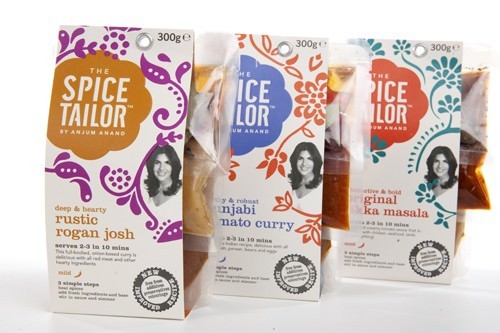 The Spice Tailor has changed all that! Now traditional tasting Indian dishes can be prepared in less than ten minutes. Celebrity chef Anjum Anand has launched the range of 8 authentic tasting Indian sauces, making cooking Indian at home quick and delicious.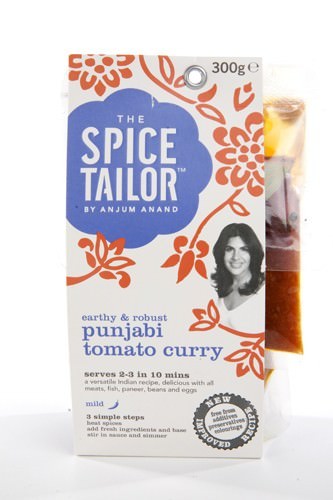 I decided to put the "Punjabi Tomato Curry" sauce to the test with a vegetarian dish using spinach and paneer. The "Spice Tailor" kit consisted of three individual sachets containing spices and sauces. The first sachet contained spices to be fried off before I added a bunch of roughly chopped spinach and the second sauce base. I allowed the spinach to wilt before adding the cubed paneer and the final sauce. Once the final sauce had been added to the pan it was simply a matter of heating the dish for a further two minutes prior to serving.
Punjabi Spinach & Paneer Curry
Recipe Type
:
Main, Vegetarian
Author:
Prep time:
Cook time:
Total time:
A quick weeknight meal on the table in under 10 minutes.
Ingredients
1 Pkt Spice Tailor Punjabi Tomato Curry
1 fresh chilli
1 bunch spinach chopped
400gm paneer cubed
1 tsp oil
Instructions
Fry the spice sachet off in a pan with the oil. Add the chilli and cook until fragrant, approx 2 mins.
Add the chopped spinach to the pan and the second sauce base.
Stir over a low heat until the spinach starts to wilt.
Add the final sachet and the paneer to the dish.
Simmer for 2 minutes or until heated through.
Serve with rice.
The longest part of making this dish was waiting for the rice to cook.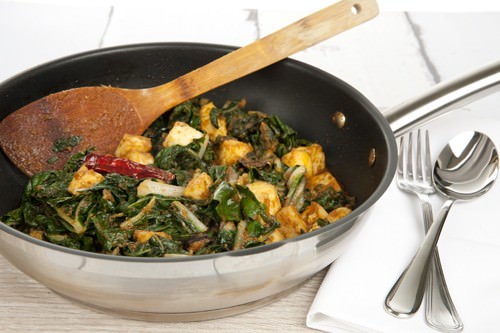 The aroma through out the house was amazing! I had added an extra two chopped chillies to the initial spices for a little extra heat and the flavour of the dish was exactly as I had hoped. The packets are designed to serve 2-3 as a main, but with rice, there was plenty for our family of four.
I can honestly say that I have never used a product that is able to make such a quick and healthy dish in such a short amount of time. It really did feel as though I had cheated, but this is a cheat I will be happy to repeat regularly.
If you would like to try "The Spice Tailor" the range is available at Coles Supermarket. The sauces are completely free from any artificial colours, flavours or preservatives.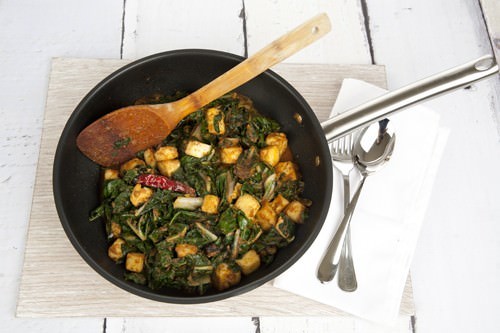 I've used these sauce sachets to make a delicious Lamb Tikka Masala. It was divine!