Why is it that children of a certain age want to eat treats instead of good food? My older kids are all fantastic, healthy eaters now, but my little ones would still fill up on junk food if I turned my back for long enough. These Potato & Meatball Cupcakes look like junk food, but are full of vegetables!
I remember when my 16 and 18 year old were about 4 and 6. We were at my brother's house for dinner and there were chips, dip and biscuits out. After the little ones had some snacks I told them they should wait for dinner and not eat anymore.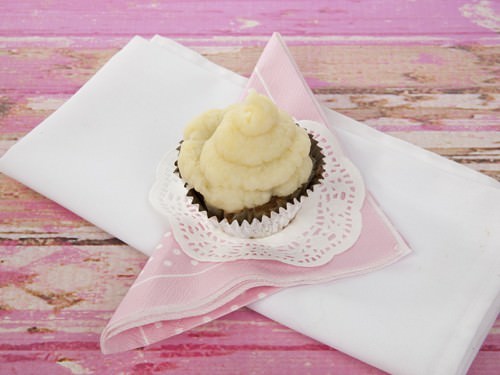 Mani followed the hosts into the kitchen, and with angel eyes said "you know, chippies can be dinner too?"
Needless to say, it melted my brother's heart and Mani was secretly fed chips.12 years on my brother still uses that phrase if he wants junk food to replace a meal.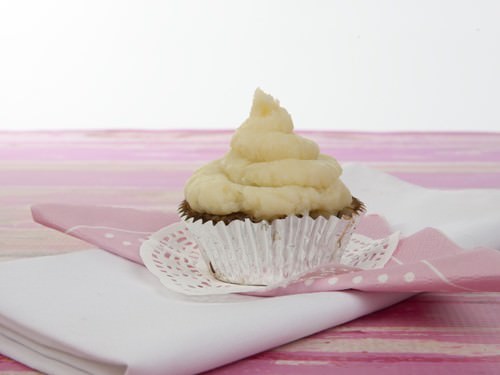 With that in mind I made these cakes and sent Mani this text picture.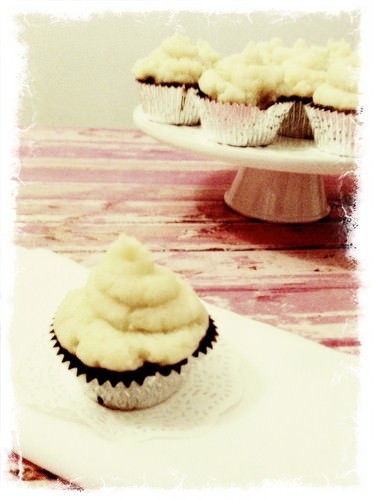 I said "Guess what flavour?"
It took him no time to come back with the answer "Mashed Potato."
I asked "…and"
and he answered me "mince."
…aw, so proud, he knows his mum.
Potato & Meatball Cupcakes
Recipe Type
:
Main, Party Food
Author:
Prep time:
Cook time:
Total time:
These cupcakes are a great way to get your child eating all their vegetables. I bet they will even ask for seconds.
Ingredients
Mince Cake
750gm minced beef
250gm lamb minced
1 onion finely diced
2 lg carrot grated
2 lg zucchini grated
1/2 cup tomato paste
1 cup breadcrumbs
2 eggs
3 cloves garlic
1 tsp cumin
salt & pepper to taste
Icing
4 lg potatoes peeled & diced
1/2 head cauliflower
30 gm butter
1/2 cup milk (or as needed)
salt & pepper to taste
Instructions
Mince Cake
Preheat oven to 180 degrees.
Line two muffin tins with metallic (strong muffin liners)
Add all the mince cake ingredients to a large bowl and combine.
Press the filling into the cupcake liners.
Bake for 20mins or until cooked through. (Time will depend on the size of the cakes.)
Icing
While the cakes are cooking.
Boil the potato and cauliflower in a saucepan until the vegetables are soft enough to puree.
Drain the water from the vegetables and add the butter, milk and seasoning.
For a smoother consistency use a stick blender.
Place the puree into a large piping bag.
When the "cakes" are cooked pipe the potato icing on top and decorated with steamed peas and tomato sauce.
The next test was how the two current little ones would respond to the idea of cupcakes for dinner.
I added a dribble of tomato sauce to the top of each cake, and each child was presented with two cupcakes and some peas to poke into the icing as decoration.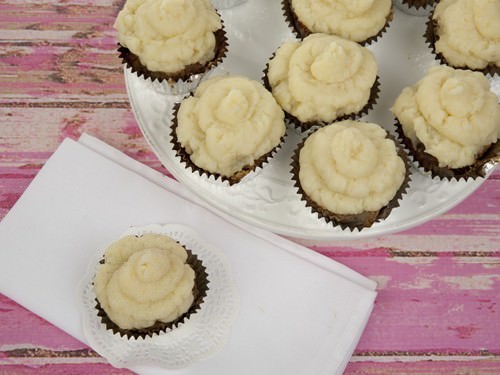 They loved it!
When you look at the recipe you will see that there are more vegetables than meat in this dish.  Each cake is packed with hidden veges. The icing is a combination of potato and pureed cauliflower.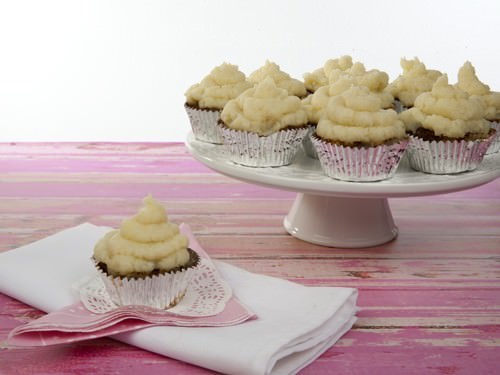 With the school holidays coming up why not try making dish with your little ones. The also make great picnic food and would be ideal for a birthday party treat.