Each year on Father's Day the sleepy seaside town of Urunga comes alive for the annual food, wine and music festival which is "Toast Urunga." Located on the grassy banks of the Kalang & Bellinger river, this picturesque setting plays host to more than 8000 visitors ready to bask in the Spring sunshine and enjoy all the festival has to offer.
I was instantly impressed with the variety of food stands participating in the event. Some of my favourite Coffs coast restaurants were represented, but there was also a range of food venues from Newcastle through to Byron Bay offering the crowds new and exciting choices.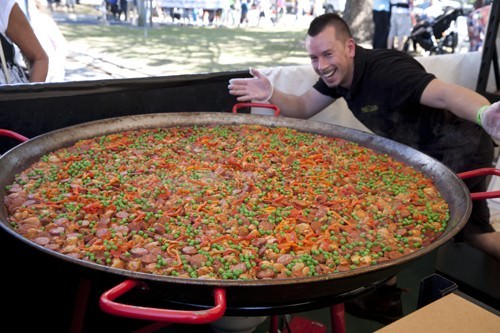 A giant Paella was quick to capture my attention! The delicious aroma of smokey chorizo lured me into the Paella Casa food stand. This Spanish catering company from Swansea was offering a Chorizo & Chicken Paella w saffron, garlic and paprika served with a wedge of lemon. I couldn't go past without sampling a bowl!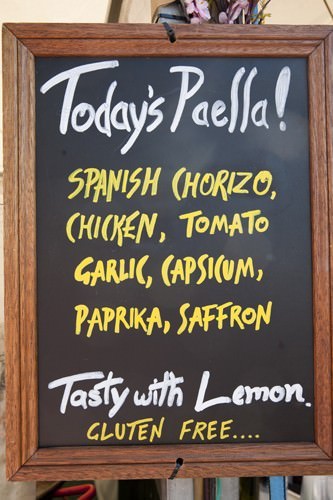 We were off to a flying start, the combination was amazing. The smokey chorizo had a mildly spicy flavour, which had infused deliciously in the rich seasoned tomato rice. The addition of large chunks of moist chicken made it a hit with the whole family. It was Paella on a grand and tasty scale, the perfect first food choice of the day.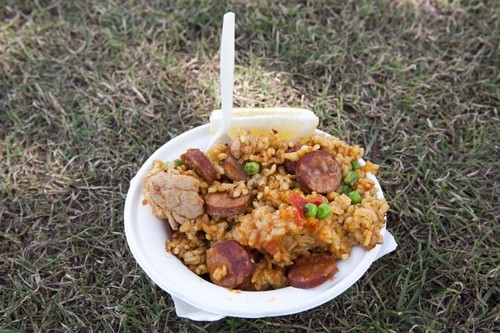 We hadn't taken more than five steps before we were presented with another tempting food option. Anchors Wharf Restaurant is one of our local venues, as I looked at the scrumptious sounding dishes on offer at their food stand I realised this is one local restaurant which I have some how neglected to review. The grilled stuffed king prawn wrapped in prosciutto and filled with feta and pesto sounded so tasty. Then there was also a crispy skin pork belly with caramelised apple, too many options!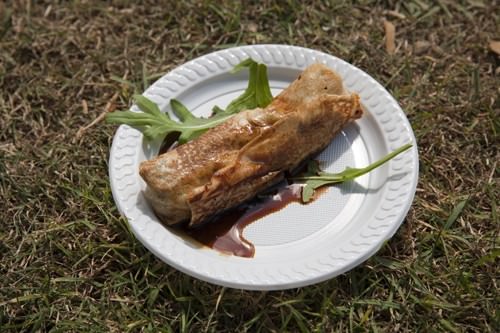 I eventually settled on the Chinese five spice duck pancake with orange ginger and soy. The crepe was perfectly light and thin and filled with the lovely succulent gamey duck flavour with a sweet caramelised sauce and Asian vegetables.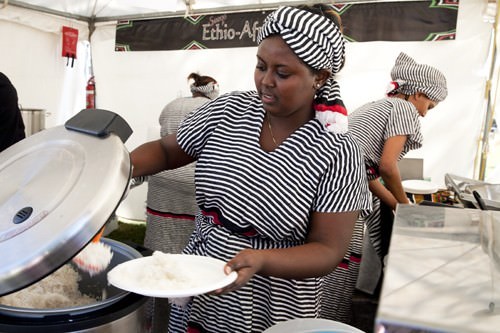 African food always grabs my attention. Zulu's in Coffs Harbour has the most stand out African curries so I was interested to sample another style of African dish from a different venue Seega Ethio African.
The ladies serving looked stunning in their outfits and there was quite a line up for the dishes. Hubby and I eventually settled on the "Kay Wot" a beef curry which could be served with rice or "Injera." The curry was rich and meaty with only a mild hint of spice. On the counter was a range of spicy condiments which could be added to the dish to taste, but since we were sharing with the children we only tried a little, they were fiery and flavoursome! Injera is an African flat bread, unlike other flat breads it has a spongey texture a little like a flat crumpet. The curry was served ladled on the bread and it soaked up all the delicious juices.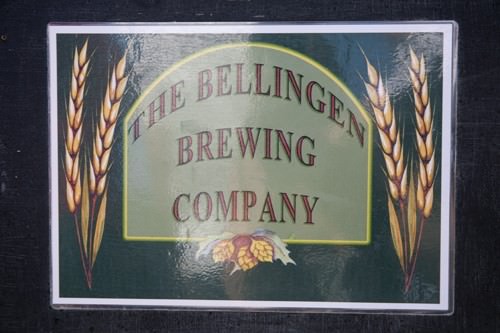 It is thirsty work lying in the sun and eating, so Mr GG decided to try an ale from one of the boutique breweries. The Bellingen Brewing company were offering three choices to festival goers but hubby decided on the "Harvest Ale", a golden ale, floral and light, perfect for washing down the "Kay Wot" on a warm day.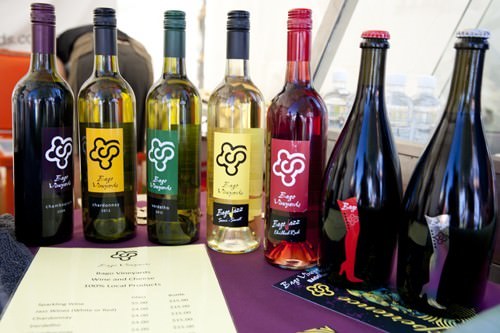 Picnics for me need bubbles!
I couldn't go past Bago wines without trying their Sparkling white wine. This local vineyard produces a sparkling wine from a mix of pinot noir and chardonnay grape and it was the perfect choice for relaxing on the grass, enjoying the music and watching the water.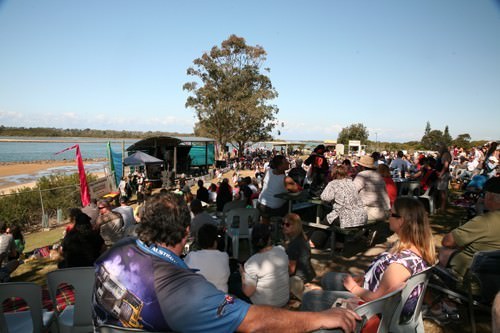 I really enjoy listening to live music. There were three bands playing while we were grazing on all the lovely food. Clock and Dice, a jazz and blues band. Josh Needs a country music singer, and the ever popular "Bondi Cigars."
There were so many more food stands to try and my tummy space was diminishing quickly!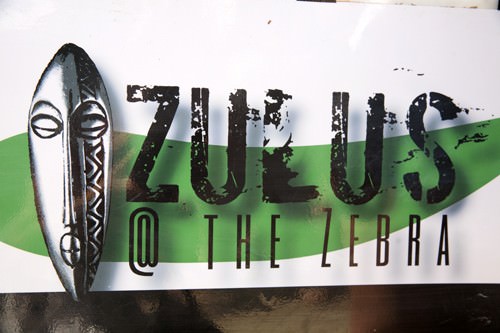 Zulus were plating up delicious soft taco's filled with melt in your mouth African curry, the aroma was amazing! …but I had eyes for dessert only. One of my favourite food choices of the day was the Zulu's "Chocolate Chili Fudge Brownie!", I want to write the name in capitals!! It was SO GOOD!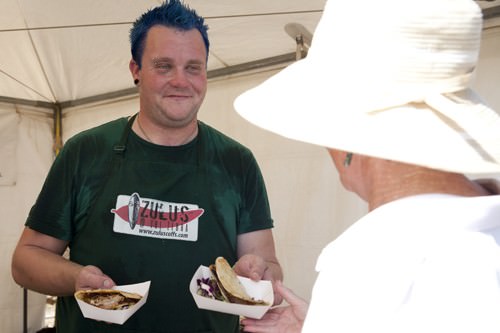 Imagine a slab of the most chocolatey, gooey goodness, filled with crunchy nuts, and a warming chili flavour coming through the sweet rich dessert. Then add a lush sticky caramel topping and you have dessert heaven.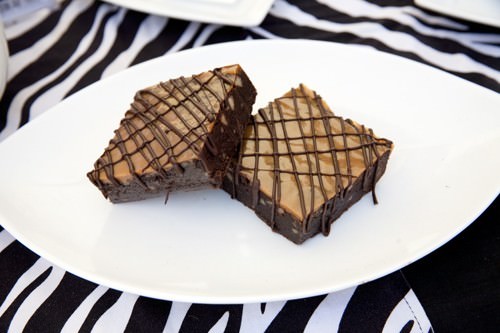 We had officially moved on to afternoon tea and the children were ready to choose their own sweet treat. With so much on offer it was a tough choice. The pretty pink "Sweet Bellingen" stand with the giant lolly bags looked like the obvious choice but little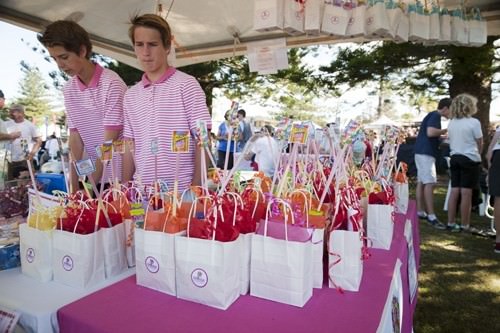 Anais noticed a gorgeous cupcake stand with the most beautiful display of cakes.
The cupcakes were so gorgeous I wondered if we should really eat them or just admire their beauty.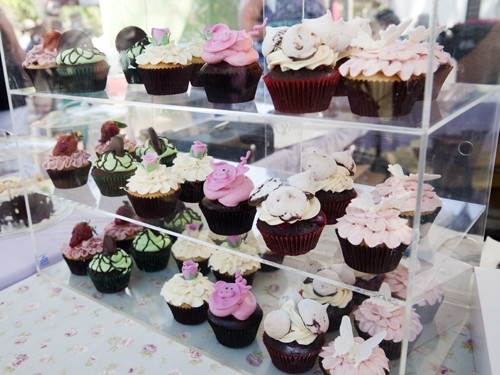 The children had no such reservations. Anais chose the peppermint cupcake…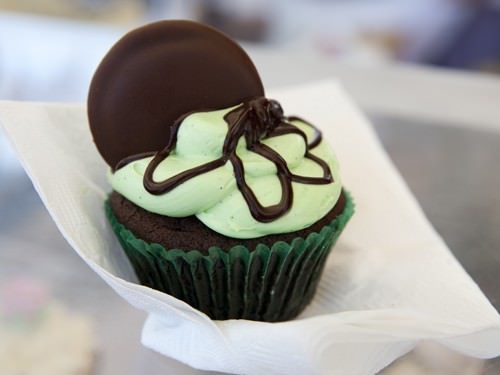 and Locky settled on the honeycomb cupcake. There was very little time for gazing at the sugary treat before they were, but a sweet memory.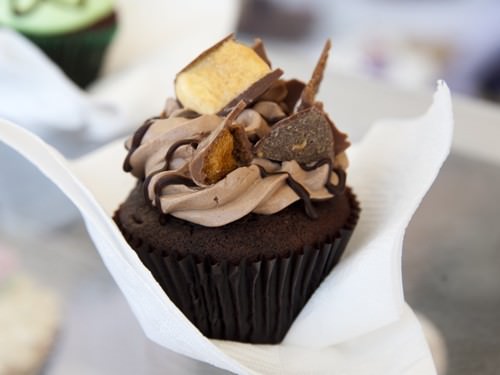 ….and this cute little teddy bear cake topper caught everyones attention.
There were so many more food stands but as much as I was tempted I simply couldn't manage another bite. It was time to choose a wine from the Margaret River and do nothing more than doze on the grass to the sounds of the music, while the children played on the jumping castle.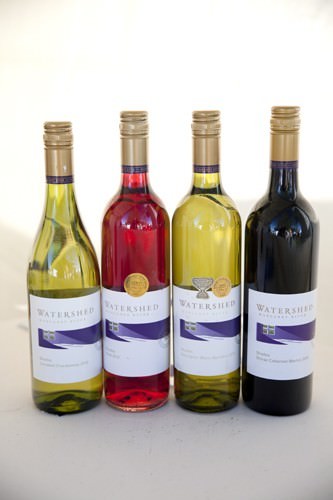 It was absolute bliss lying in the sun.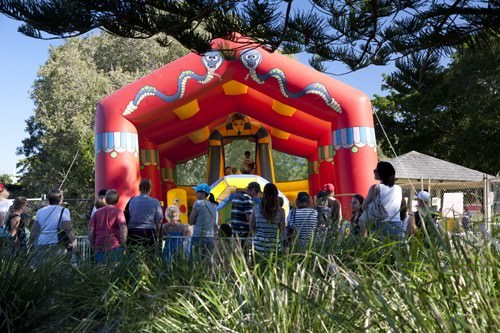 Just as I was ready to drift off to sleep Mr GG reminded me that I wanted to see the cooking demonstration from Flooded Gums Restaurant. Flooded Gums is located at Bonville International Gold Course and is one of our popular hatted restaurants. The chefs were demonstrating some delicious seafood dishes.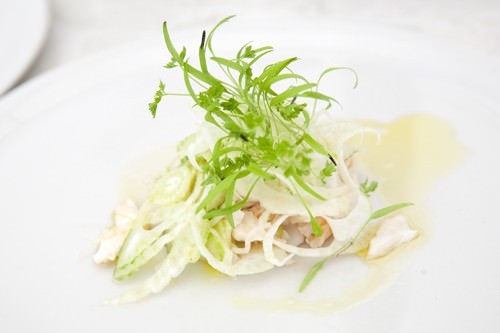 I watched as the chefs explained the intricacies of filleting a large snapper, but it was the seared scallop dish which won my heart. There is nothing as sweet and as delicate!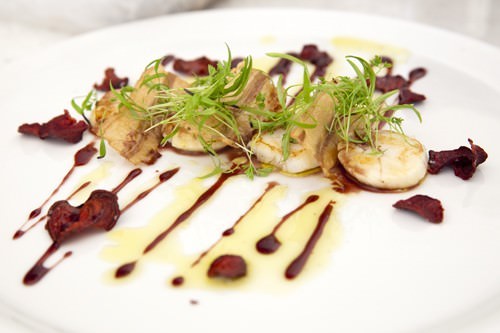 Congratulations to the team at Flooded Gums Restaurant! Once again the restaurant has been "hatted" by the Sydney Morning Herald Good Food Guide Awards!
As we left "Toast Urunga" my overwhelming feeling was of pride in our local and regional food and wine. It's such an impressive event which showcases the best of what's on offer, and in such a gorgeous natural backdrop. I will be looking forward to the next Toast event.