It's picnic weather and school holidays! On the Coffs Coast we have so many wonderful places to enjoy nature and a gourmet picnic. I thought it would be fitting to pack a picnic basket, with a delicious container of Baba Ganoush, and give readers directions to a favourite picnic spot of mine.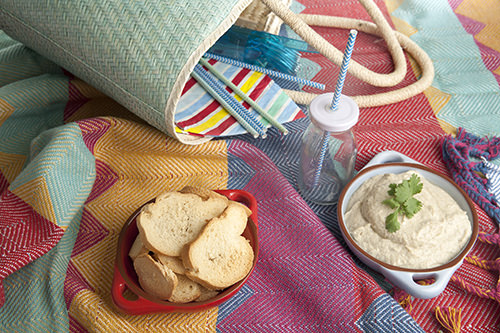 Dingo Creek is just west of Coffs Harbour and features beautiful fresh water swimming holes and tiny waterfalls that double as a natural waterslides. The area is best accessed by an all wheel drive vehicle. In good weather, and with careful driving it can be accessed in a two wheel drive vehicle.
It has been so humid lately, and there hasn't been a breath of wind. The only option was to head away from the coast and into the rainforest for some fresh water swimming. The water comes from the Dorrigo mountain so it's cool, clean and crystal clear.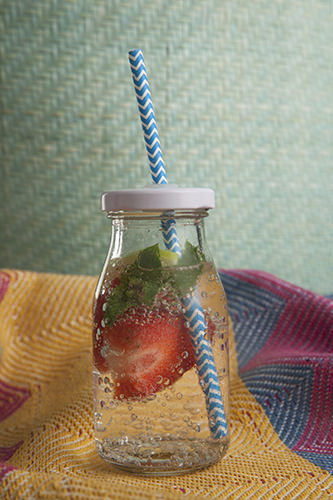 After a quick dip it was time to empty the picnic basket. I packed some cute little bottles with fruit so the kids could have a soda water spritzer.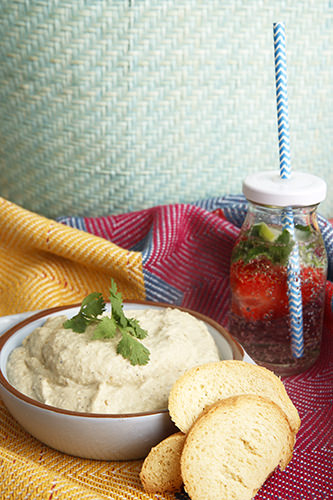 Baba Ganoush is one of my favourite dips. I remember trying to make it in my 20's and failing. It was only when a Lebanese friend explained the eggplant skin needs to be charred by a flame, that I finally achieved the smokey flavour I was after.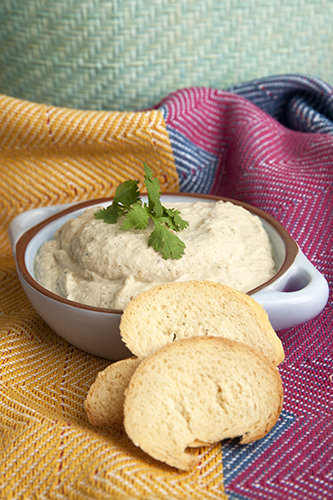 Once I had that knowledge, it was just a matter of sitting the eggplant over the gas flame on the stove top and periodically rotating the vegetable. Voila, an authentic tasting Baba Ganoush, with silky texture and the traditional smokey flavour.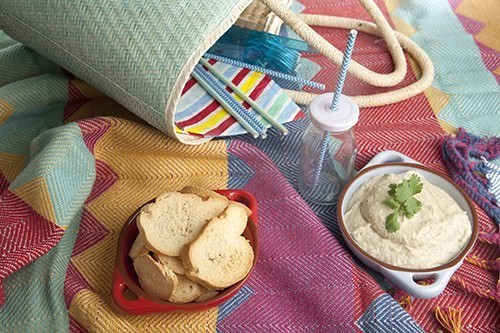 Picnic Time - Baba Ganoush
So easy and healthy! A tasty dip for any occasion
Print
Pin
Rate
Ingredients
2

eggplants

1/3

cup

tahini

2

cloves

garlic

1/2

cup

lemon juice
Instructions
Char the skin over the flame of a gas cook top until the eggplant is soft and cooked through. The skin will be black.

Peel the skin from the eggplant and place in a food processor.

Add the other ingredients to the processor and blend until smooth.

Refrigerate until needed.
Since this was to be a healthy picnic I didn't want to dip with crackers. I thinly sliced a baguette and placed the slices in a oven at 130 degrees for 1/2 hour to dry and crisp. The result is better than toasting. The bread is crisp all the way through and is perfect with the dip. The traditional accompaniment would be Lebanese or Turkish bread, but I was happy to modify my picnic basket.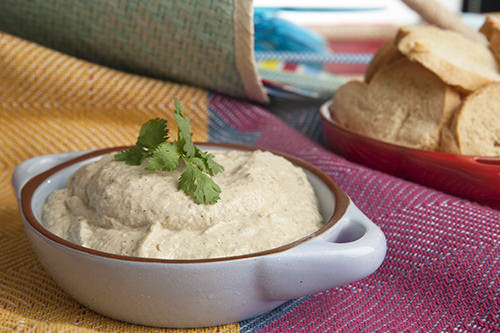 Baba Ganoush is one of those dishes that is simple to make when you know how. I have even made this recipe whilst camping once, I simply used the campfire to char the eggplant.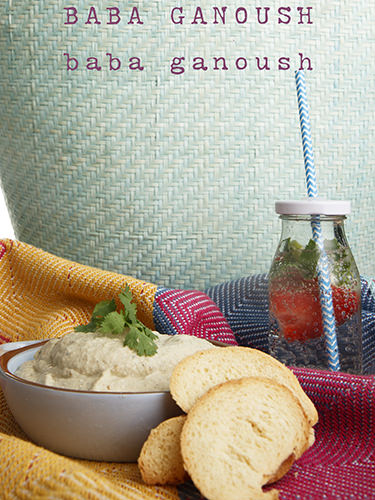 Now the special part of this story. The secret location of Dingo Creek. Whilst its not exactly a secret, it's not a well known spot, and you won't stumble upon it by yourself. I'm sharing a local swimming hole and the perfect picnic spot on a hot day.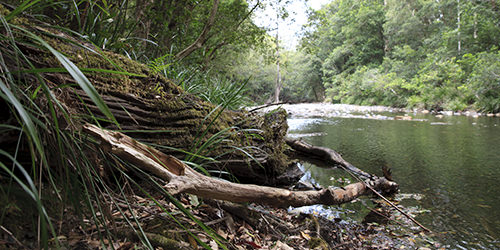 Directions to Magic Pools (Dingo Creek)
Starting in the city centre take West High Street out off Coffs Harbour to the West.
West High Street will turn into Coramba Rd at a slight left hand fork.
Continue on Coramba Rd for approx 5kms.
Turn left onto Mount Brown Rd travel another 5 kms.
Turn left onto South Island Loop continue a further 5 kms.
Turn left onto Dingo Creek Rd.
Follow the road and you will start to notice the occassional vehicle stopped by the creek. Find yourself a secluded spot and enjoy a picnic and a swim.
The temperature drops at least five degrees in the sub tropical environment.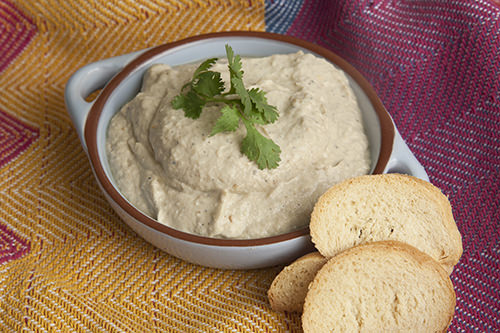 I hope you take the opportunity to check out this little piece of Coffs Harbour paradise.