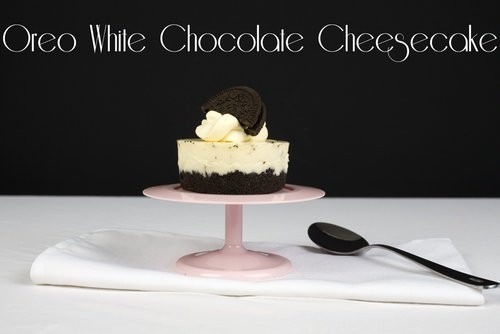 The other day I received a lovely surprise in the mail courtesy of Chocolate Suze and Liquid Ideas , it was a copy of "Simply Heaven".  This delicious cookbook features 75 sweet and savoury recipes using Philadelphia Cream Cheese.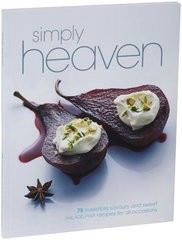 I have always been a fan of Philly Cheese, especially the 5% fat variety.  I usually buy at least two tubs a week for cooking and sandwiches.  Having a flick through all of these yummy recipes I suspect I will be purchasing a lot more Philly, there are so many gorgeous recipes!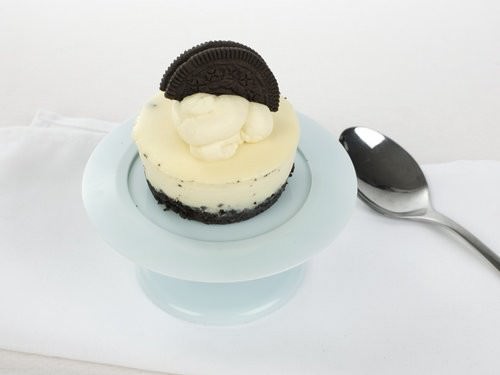 When I opened the book the first recipe which jumped out at me was the Oreo and White Chocolate Cheesecake, yummy, I knew it would go straight on the top of my cooking list.  So here it is, thank you Chocolate Suze!
Recipe:
Base
80gm butter melted
250gm Oreo biscuits
Cheesecake
200gm white chocolate
250ml pouring cream (regular unthickened)
375gm Philadelphia Cream Cheese
1 t/s vanilla
1/2 cup caster sugar
1/4 cup boiling water
3 t/s gelatin
100gm Oreo biscuits
Method:
Place the biscuit base ingredients in a food processor and pulse until it reaches a fine breadcrumb stage.
Press crumbs into desired base and refrigerate.
Combine the water and gelatin and stir until fully dissolved.
Warm the cream and chocolate in the microwave and stir until smooth. Allow to cool until room temp.
Combine the cream cheese, vanilla and sugar in a food processor until the mix is smooth and the sugar is dissolved. Add the white chocolate mixture to the food processor and combine. Pour the gelatin into the food processor and continue to mix the cheesecake filling until smooth.
Break up the Oreo biscuits. Pour half the filling into the prepared biscuit base, top evenly with Oreo's. Add the remaining cheesecake filling and refrigerate until set. Makes approx 15 individual silicone cups.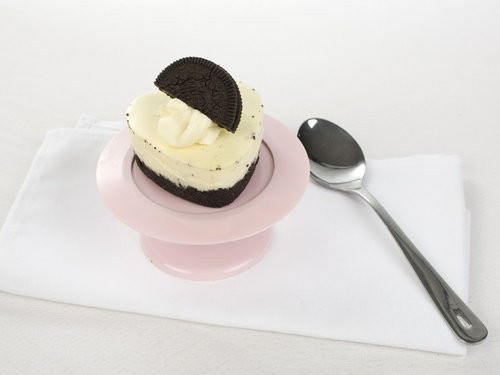 Serve with whipped cream and additional Oreos if desired.
Enjoy!! It is heavenly!
Thank you to everyone who voted this post into the number one position on Foodbuzz