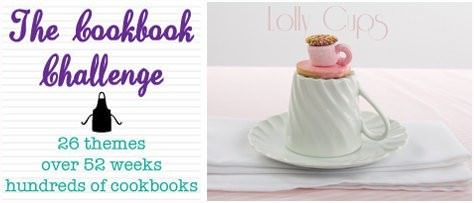 Theme 11
Cups
Aren't these just the cutest little things!! I have the cleverest mother, she made these adorable treats and brought them along for my daughters "tea party," and I just had to share them with you.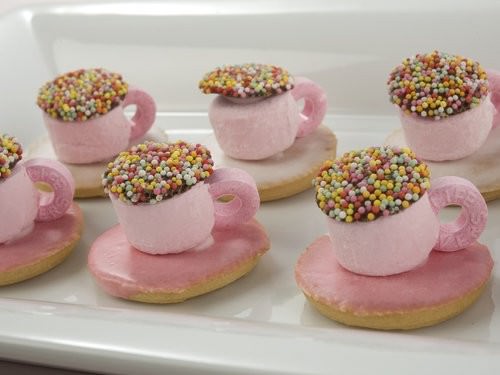 They were a huge hit at Little A's birthday party which was a pink and white themed tea party. Mum said she made them very easily the morning of the party.
Ingredients:
1 pkt YoYo Iced Biscuits
1 Pkt Pink & White Marshmallows
1 Pkt Musk Life Savers
1 Pkt Freckles
¼ cup of stiffly made icing sugar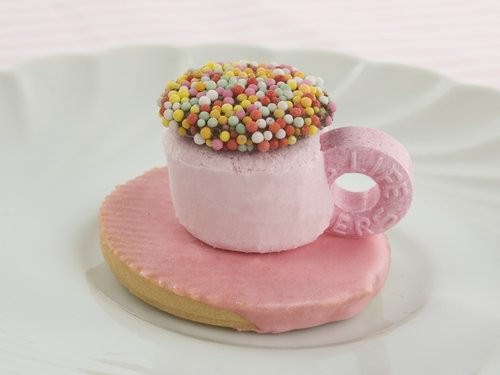 Method:
Place yoyo biscuits on a serving tray. Add ½ tsp of icing to the biscuit.
Place a marshmallow on the icing to press slightly to secure it.
Add the freckle to the marshmallow with another dot of icing.
Cut the lifesavers into a "handle" and push into the marshmallow, if necessary this can be secured with icing also.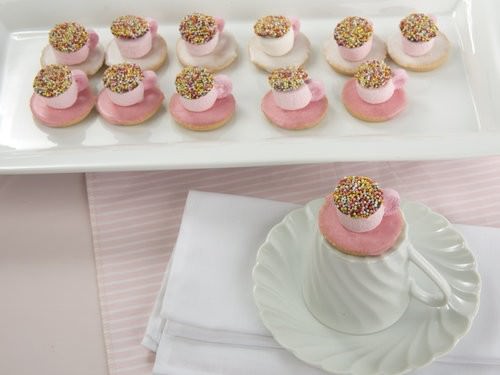 There you have it! One gorgeous serving of lolly cups for your next little girls tea party.
So tell me readers, does your mother ever "pop" in with a delicious treat?? What special thing does your mother make for you that you love? If you want to send a picture or a link to something on your blog email me, I would love to include it at the bottom of this story. [email protected], naturally you are also welcome to simply leave a comment at the bottom of the story.
Don't forget to take a look at how everyone else has interpreted the theme of "Cups" for the cookbook challenge.