There are some recipes that I have been making on and off for more than 30 years now! Yes, that shocks me… I don't feel old enough to have a personal recipe which is more than 30 years old.  My recipe for Quiche Lorraine is one of these old favourites.  I don't make it as often as I used to but it always brings back happy memories when I do.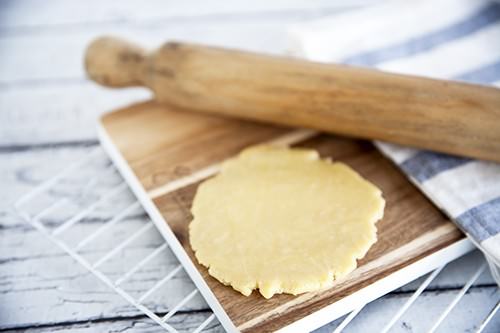 At the moment the aroma coming from the kitchen is absolutely sublime. Delicious pastry is being baked blind in the oven and smells amazing. I have fried bacon and onion for the filling and those aromas are hanging in the air also. One by one the family members have stopped by the kitchen to see what's cooking. I know I'm on a winner with dinner tonight.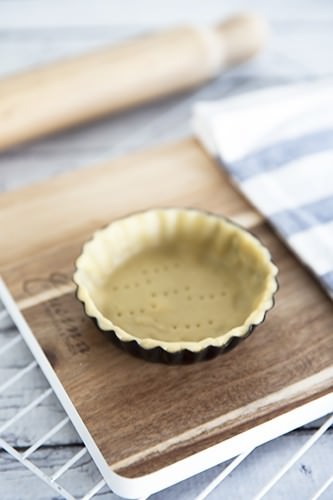 Quiche was a 1980's food trend. I was a teenager in the 80's and I loved everything French. As you might have guessed I also loved cooking. I'm sure if I wasn't even 14 before I had mastered the art of the souffle, choux pastry, coq au vin and creme caramel. Quiche is another French dish and I would make either quiche Lorraine or a spinach quiche for the family quite frequently.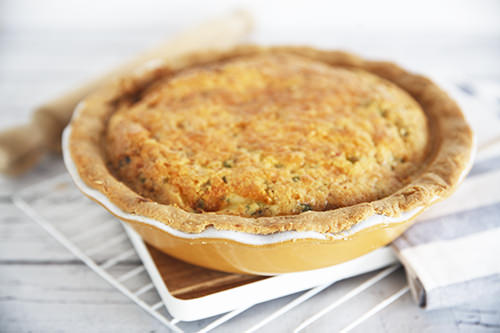 Initially when I made my quiches I liked to use the traditional delicate thin flan tins which produced just a centimetre of filling.  Now that I'm cooking for a husband and grown up boys I use a larger, high pie dish to give volume and substance to the quiche.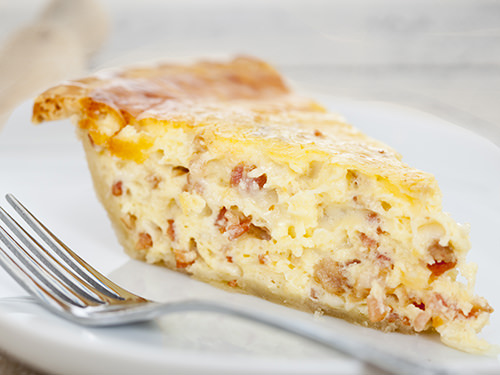 I like to always make my quiche pastry from scratch. My reasoning, quiche is a very simple dish, so all the parts need to be delicious. Homemade pastry has a much nicer flavour, and a lovely buttery crisp texture. Store bought pastry is tasteless by comparison and takes away from the filing.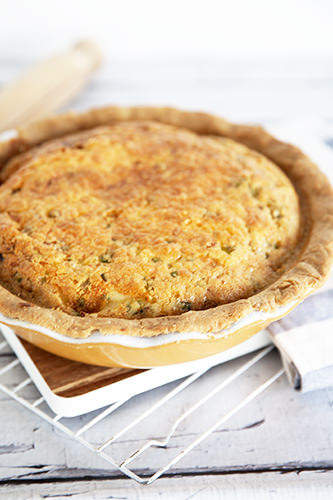 Homemade pastry is incredibly simple to make, especially if you follow the same rules I gave you for my Perfect Scones. Just make the pastry in a food processor and keep everything cold… no touching.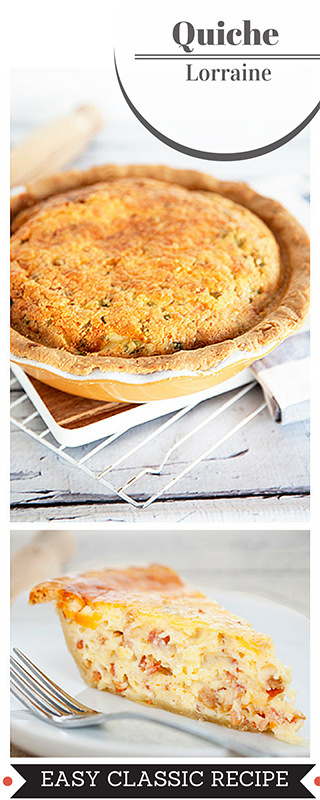 Over the years I have made many different flavour quiches. Smoked Salmon and Dill Quiche is one of the more memorable variants. Once you know the basic ingredients it's very easy to alter the recipe to suit your taste. The quiche filling is simply eggs and cream, or milk if you prefer, with a few flavoursome ingredients thrown into the mixture.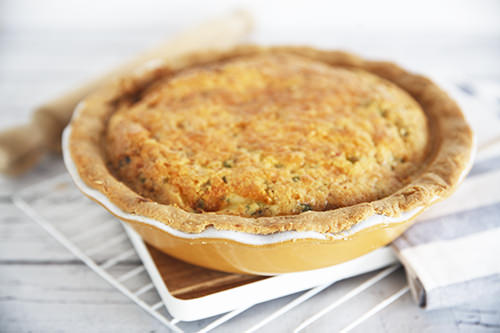 My Favourite Quiche Lorraine Recipe
A Classic French Quiche recipe to have in your repertoire.
Print
Pin
Rate
Total Time:
1
hour
30
minutes
Ingredients
Pastry
Filling
250

gm middle bacon rashers

diced

1

large onion

diced

2

green shallots

spring onions – sliced finely

1 ½

cup

tasty cheese

5

eggs

500

ml

pouring cream

Salt & pepper to taste
Instructions
Pastry (Makes 2 pastry crusts)
Add the flour, salt and butter to a food processor. Process on high until the mixture resembles breadcrumbs.

Add the egg yolk and the cold water. Pulse the mixture and watch the pastry come together. If it doesn't come together properly add a little more water and continue to pulse.

Form the pastry into two balls, refrigerate one for 30 minutes. Place the other pastry in the freezer for another day.

Pre-heat the oven to 180 degrees.

Spray a pie dish with oil.

Roll the pastry out between two sheets of plastic wrap and place over the pie dish.

Prick the base of the pastry and bake blind with pie beads until just golden, approximately 15 minutes.
Filling
Fry onion and bacon in a pan until cooked and reserve until needed.

In a plastic bowl add the shallots, cheese, cream and egg mix by hand until well combined.

Remove the pastry from the oven.

Remove the pie weights.

Add half the bacon mixture to the base of the pie.

Place the remaining bacon mixture in the cream and mix to combine.

Pour the cream mixture in the pie crust.

Bake the quiche on 170 degrees celsius for 40 minutes or until cooked through.

Allow to cool slightly before slicing.
Although I'm sure there are other quiche recipes on the interest I felt it would be remiss of me not to include my very own recipe on Gourmet Getaways.  It may not be the most authentic Quiche Lorraine recipe about… but, I'm sure it will be one of the tastiest quiches you will make.