Every Christmas table needs a centrepiece for the festive meal. Christmas this year was spent with Mr GG's family and his mother had made a gorgeous Cranberry Glazed Ham to take pride of place. The ham was deliciously succulent with a sweet caramelised glaze; it looked far more special than just a simple leg of ham.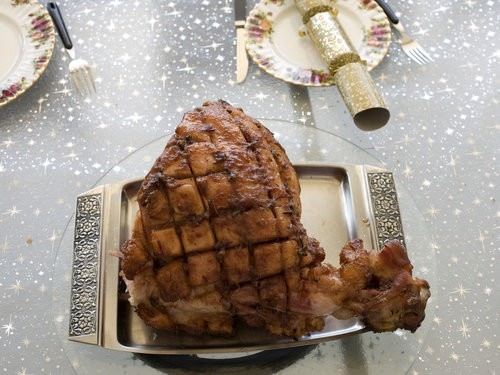 Naturally I couldn't miss the opportunity to share such a great recipe with you. My lovely MIL happily let me photographer her preparing the dish so I could show a step by step guide.  Perhaps next year you may wish to try this glaze for your Christmas ham.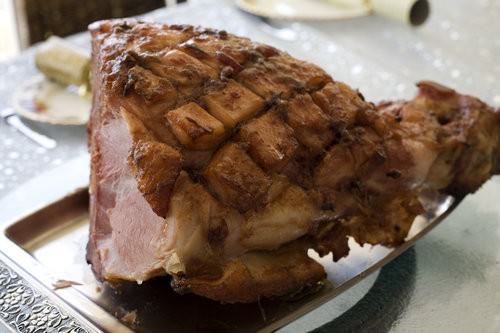 Cranberry Glazed Ham
Ingredients:
7-9kg leg of ham
300gm cranberry sauce
2 cups brown sugar
whole cloves
Method:
Preheat the oven to 160C/320F.
Remove the outer layer of rind from the ham. Leave rind on the shank only.
Score the fat in diagonals no more than 3-5mm deep.
Press cloves into the intersection of each diamond.
Combine the cranberry jam in a saucepan with brown sugar, stir over a low heat until the sugar has dissolved and the glaze is fluid.
Thickly brush the glaze over the ham.
Bake in the oven for 15-20 mins in the oven.
Brush the ham with more glaze and return it to the oven for a further 35mins or until golden.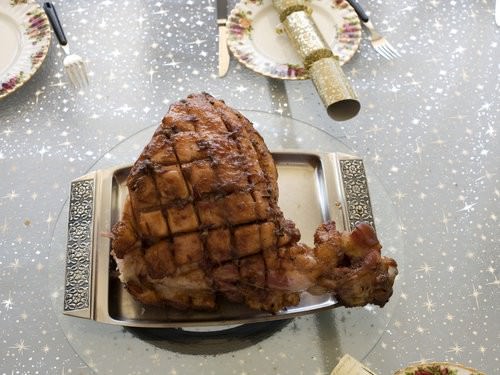 Why wait until next Christmas to give this recipe a try?