Yeh!! It is nearly the weekend and Alfresco Friday is back with an alcoholic splash and a view of the ocean. We have moved house over the winter and now the nice weather means we can now enjoy the benefits of a beach shack on the headland.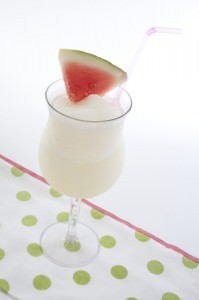 …but back to the recipe at hand. Have you ever made something so delicious that it is instantly part of your regular repertoire, and the ingredients form part of your weekly shop… every week?  In the last month I have now purchased 6 packets… if not, 7 packets of Queens Lemon Sorbet.  Each time I have had the intention of making and photographing my famous Lemon Callipo Cocktail.  Unfortunately, before any images are taken the cocktails are devoured and I am left licking my lips and lamenting about the lost photo opportunity.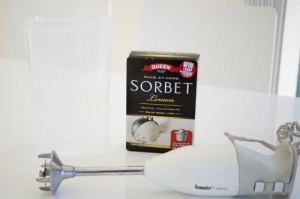 The Queens lemon sorbet has become regular ingredient on my shopping list and it has actually been used in place of ice on many a Friday night cocktail session.
Lemon Calippo Cocktails
Ingredients:
½ blender of ice
½ quantity of prepared Queens lemon sorbet
¾ cup Vodka
¾ cup Malibu
¾ cup Pineapple Juice
1 cup Diet Lemonade
Method:
Note: When I am making the sorbet for dessert I always use an ice-cream machine or a stick blender to break down the ice crystals as they form. However in a cocktail this step is unnecessary. Just blend the packet of lemon sorbet with cold water and freeze for six plus hours.
Add all the ingredients to the blender.
Blend until smooth.
Serve
Makes 1 blender full to the brim of this delicious cocktail!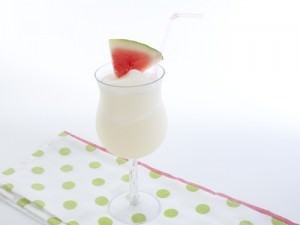 I am sorry for the lack of styling on these photo's but it is Friday night, the girls have arrived, the weather is gorgeous, and I have a delicious cocktail waiting for me on the deck.  Hopefully over the next couple of weeks I can share a few more of the Queens Lemon Sorbet cocktails which are propelling me to local bartender stardom (…amongst my friends at least) and possibly a life as a spoiled alcoholic.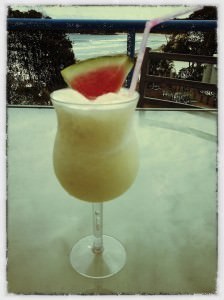 So reader, do you like giving the blender a cocktail workout when you have drinks with the girls?What ingredients would you add to this sorbet for the perfect cocktail?