How sweet is too sweet? Once upon a time I had an amazing sweet tooth, nothing was ever too sweet or too rich for me.  Somehow my tastes have changed and I find that I no longer crave ridiculously sweet treats. This Jaffa Fudge is very sweet and loved by kids.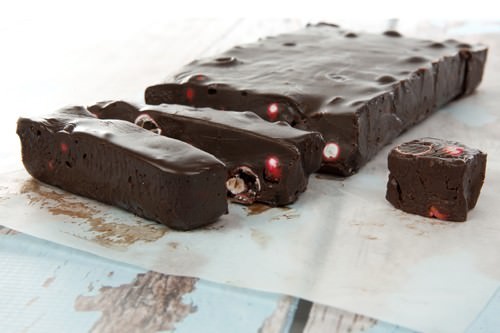 Anais is my little sweet tooth at the moment. She loves being in the kitchen and she is happy to dive head on into a bowl of melted chocolate.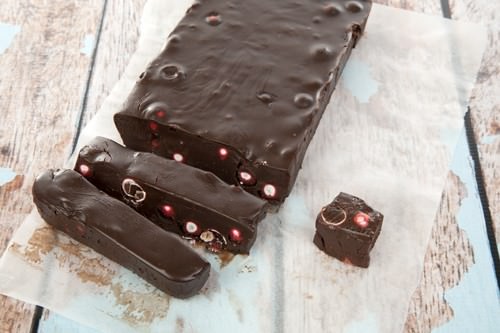 Today I have a simple fudge recipe to share which is ideal for children to make, as it consists of only three ingredients and takes about 90 seconds in the microwave.
Three Ingredient Jaffa Fudge
Cuisine:
Children's Recipes
Author:
A simple recipe for children to cook.
Ingredients
300gm dark chocolate
395gm condensed milk
1 cup Jaffa lollies
Instructions
Line a small brownie tin with baking paper.
Place the chocolate and condensed milk in a glass bowl and microwave for one minute.
Stir the mixture until the chocolate is dissolved. Microwave again for 30 seconds if necessary.
Stir through the Jaffa's.
Pour into prepared tin and refrigerate at least 1 hour, until set.
Slice and enjoy.
Once the fudge had set Anais shared it amongst the other children playing in the street. I am happy to report that it was a complete success.100% of children liked the fudge. The adults were a little divided, it is very sweet!
For a more adult friendly version, use 70-90% dark chocolate to bring the sweetness level down a few notches.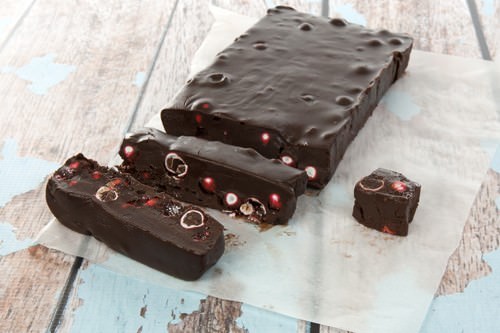 Moral of the story:
This is a quick and easy fudge recipe that children will enjoy making and eating, but make sure you have a lot of children on hand to eat it!