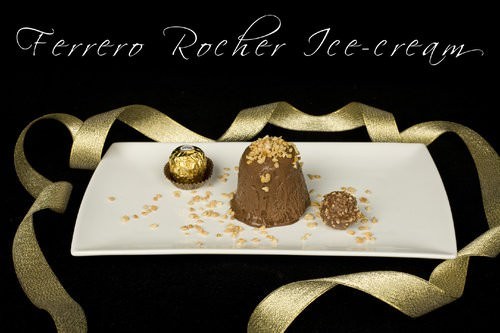 I think I am almost over my Ferrero Rocher inspired chocolate bender.  I  will return to eating these delicious little chocolates straight from the box, but not before I share one more recipe with you. With all this beautiful hot weather I thought an ice-cream would be just the dish to finish on.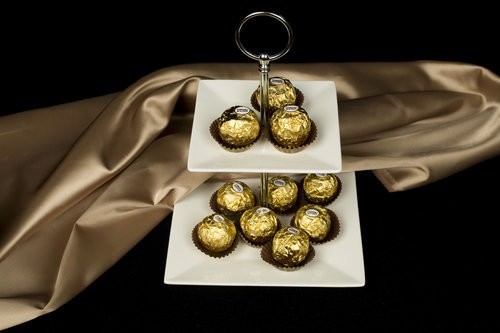 I am the first to admit that the taste isn't exactly the same as its name sake, but it is rich and delicious just the same.  Better yet there is no churning and freezing and churning again involved.  The ingredients are simply blended and frozen.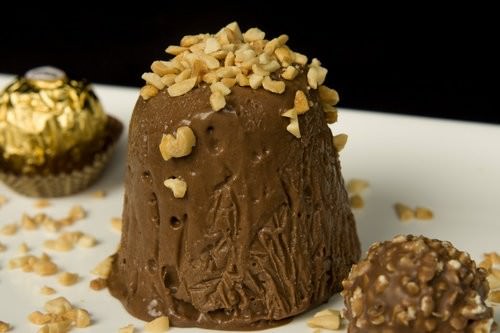 Ingredients:
110 g dark chocolate (around 50% cocoa), chopped
400 ml cream
1 cup Nutella
80 ml Frangelico liquor
1 medium-sized ripe banana, peeled, and cut into chunks
Decoration:
chopped nuts to decorate
Ferrero Rocher Chocolates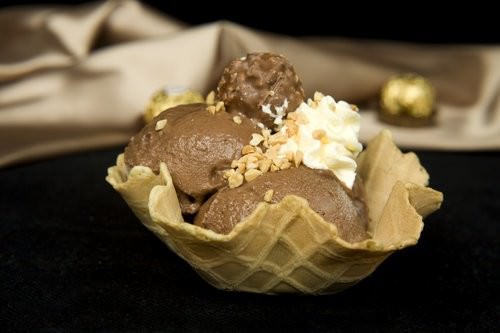 Method:
Put the chocolate in a medium bowl and melt in the microwave.
Beat the cream with a stick blender until thick.
Place the banana, Nutella, Frangelico and melted chocolate in a blender or a food processor and blend until smooth.
Add the cream to the food processor with the chocolate and pulse briefly. Be careful not to over beat the cream.
Pour the mixture into a metal tin.  Cover with glad wrap and freeze.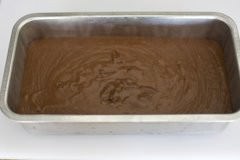 Decorate with chopped nuts and Ferrero Chocolates.
You may have noticed that the ice-cream was photographed in three different ways.  The waffle cone, the waffle basket and then on a plate.  I usually eat my ice-cream straight from the ice-cream container, but I have to say the waffle basket allows a lot of "extras" to be piled on the ice-cream! I think this may be my new favourite way to eat ice-cream.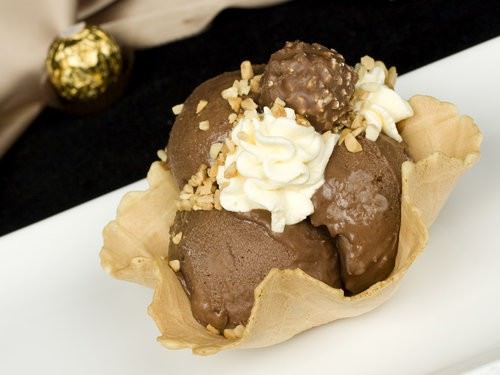 Oh, and you may be wondering why I chose commercially produced cones and baskets… I did try to make my own cones for the shot… but things didn't go according to plan.  Suffice to say that the family were happy to eat my mistakes, but there will be no pictures. I am blaming the recipe, so feel free to send me a tried and true cone recipe if you have one.