Being challenged to make a Chocolate Ice Cream dessert, that wasn't chocolate ice cream, got me thinking. After all photographing Ice Cream isn't the easiest thing in the world. Why not an Ice Cream Tart!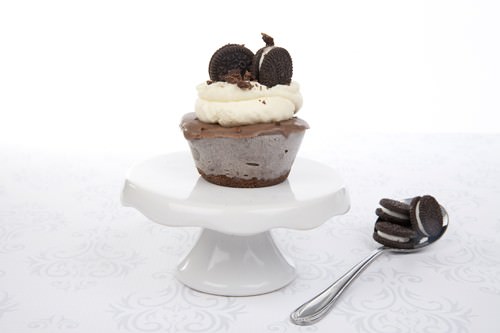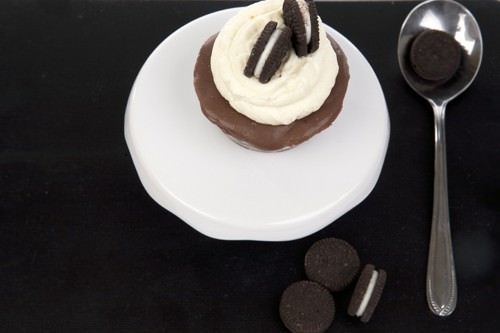 I struggled with this challenge a little for a while because I loathe photographing ice-cream. It is impossible! Just when you get the lighting right and the styling ok, you find you have a bowl of liquid where there once were beautiful scoops of the frozen treat.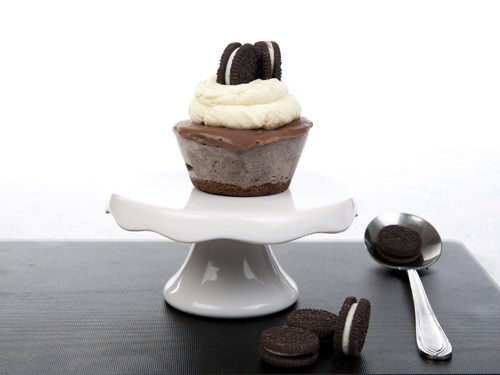 In my mind I started to formulate a recipe, and the Cookies & Cream Ice Cream Tart was born!
Cookies & Cream Ice Cream Tart
Recipe Type
:
Dessert, Chocolate, Ice-cream
Author:
This is a simple dish that a child could make, but it serves up beautifully.
Ingredients
Base
300gm Oreo Cookies
100gm melted butter
Filling
1 litre Cookies & Cream Ice-cream
Topping
150gm chocolate
3/4 cup pouring cream
Decoration
1 cup cream
1 t/s vanilla paste
1/4 cup icing sugar
Mini oreos
Instructions
Base
Combine Oreos and butter in a food processor and pulse until they resemble fine bread crumbs.
Press the crumb into flexible silicone cupcake moulds and then refrigerate.
Filling
Process the ice-cream until just smooth.
Spoon into moulds leaving 3mm from the top for the ganache.
Place dessert in the freezer to set.
Topping
Heat the cream in a saucepan and remove from the heat.
Stir through the chocolate until melted and the ganache is smooth.
Allow to cool completely at room temperature.
Pour ganache over the ice-cream tart and refrigerate.
Decorate
Whip the cream with icing sugar and vanilla.
When serving pipe cream on the tart and add oreos, sprinkle with chocolate if desired.