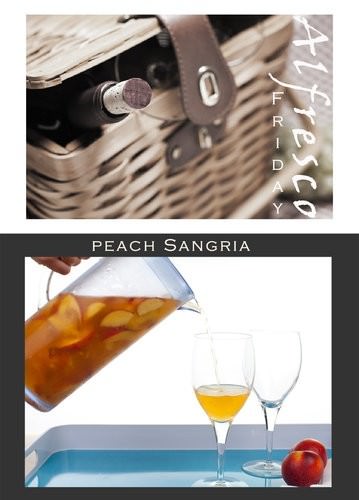 Welcome to another glorious Friday!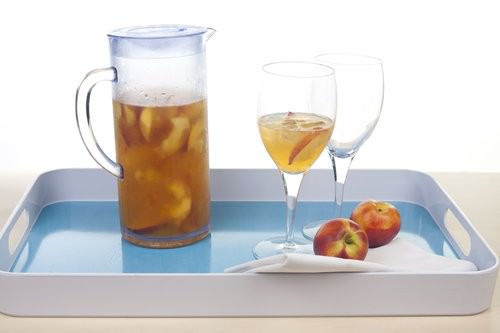 I hope the sun is shining and you have the most wonderful plans for your weekend. Alfresco Friday is my celebration of the weekend. Usually our family will take advantage of the beautiful mild weather this time of year and have a picnic or BBQ at the beach, a park or a friend's house.  In the spirit of celebrating the weekend I have made a Peach Sangria to share with my lovely readers.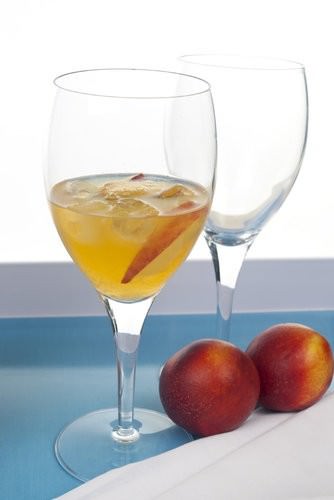 Oh and a quick tip, the wine you use doesn't need to be expensive but it does need to be one that you like. The flavour will come through in the punch so you want a pleasant drinkable wine, not an expensive one. At Woolworths they have cleanskin dry whites available for under $3, this is what I used, and it was delicious.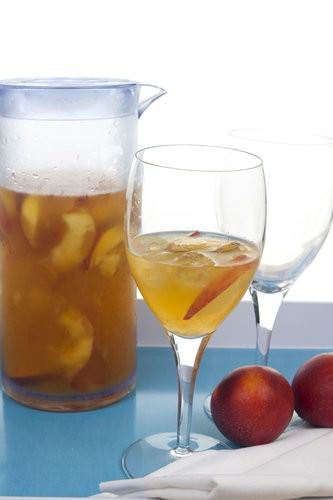 Ingredients:
2 peaches sliced
2 nectarines sliced
750ml bottle of dry white wine
200ml Bacardi Rum
400ml apricot nectar
400ml lemonade (diet)
Method:
Place the slice fruit into a glass bowl with the Bacardi, cover with plastic wrap and refrigerate for between 2 and 12 hours. This is a good job to do before work.
To make the sangria you will need two jugs. Place half the fruit in each jug. Add half of the remaining ingredients to each jug and top with ice. Check the flavour and add more apricot nectar or lemonade to taste.
I could have give the recipe for 1 jug of sangria but that really wouldn't be as much fun, and I do try and look after my readers. Feel free to halve the recipe if you are limiting your alcohol intake.
Have a happy weekend.