We have been making our own pizzas from scratch, even the pizza dough for such a long time now.  
Maybe it's because I am a control freak when it comes to my food.
I want the perfect pizza, perfect flavours, my choice of ingredients and definitely my own cheese to topping ratios.
When pizzas are homemade they also seem less like junk food. We make our own base from these 3 Easy Pizza Doughs and we use quality, fresh ingredients.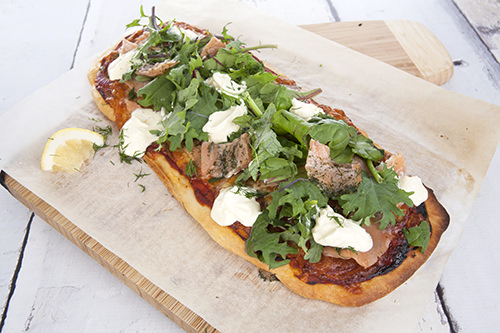 Because I have been making these easy pizza dough bases for so long, I now have three separate methods. Each method results in a perfect crust each time.
Three Separate Methods For Making Pizza Dough
Today I wanted to share each of my recipes and methods so regardless of what equipment you have on hand you can enjoy your very own homemade pizza dough from scratch.
Once you have the perfect pizza crust I suggest you try making my favourite pizza. I have also provided links to some of my most delicious pizza recipes.
The picture above is the Rustic Smoked Salmon Pizza. I haven't shared this one before so it's at the bottom of the story.
The Three Easy Pizza Doughs and Their Methods
Traditional Hand Kneaded Pizza Dough – Hand kneading – Requires no machines or gadgets just a little muscle and patience.
Breadmaker Pizza Dough – If you have a bread maker handy this is a "set and forget," still a little time consuming
Thermomix Pizza Dough – Very quick and easy but you need a Thermomix.
Even making a simple Hawaiian Pizza is so much more delicious when you make your own base. Above is a picture of a simple garlic pizza I made.
It has a bit of red onion, rosemary from the garden and some olives. You could also add some delicious stringy cheese and you would be in pizza heaven.
Below is an example of a Mixed Berry and Mascarpone Calzone which has been allowed to proof a second time prior to the sweet dessert filling being added. The fluffy deep pan base is ideal for a dessert pizza.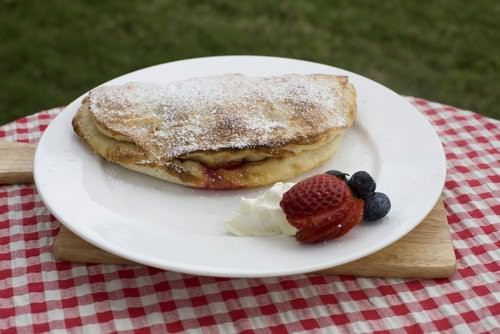 The next method is using my new best friend in the kitchen. The Thermomix Pizza dough is so simple I almost didn't believe it would produce results I would be happy to serve.
I was wrong! It's the quickest of all methods and works especially well for a thin and crispy base.
The picture below is another of my all time favourite homemade pizzas.  Pictured is the Smokey Steak & Cheese Pizza with Caramelised Onion. It features deliciously melted brie and a sweet caramelised onion. Very simple and so delicious!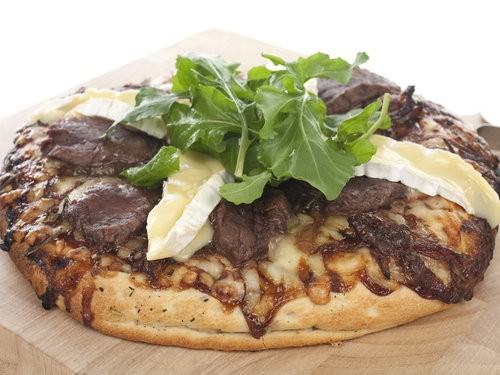 If you don't have either of these machines you are still able to make the perfect pizza dough. The old fashioned method is just as easy as the other two methods.
The only difference is you need a little bit of muscle to knead the dough. Kneading the dough activates the gluten and gives the dough the stretchy texture.
Last, but not least is my favourite Rustic Smoked Salmon Pizza. I have never had a bought smoked salmon pizza as good as my version.  Best of all it is so quick and simple to make.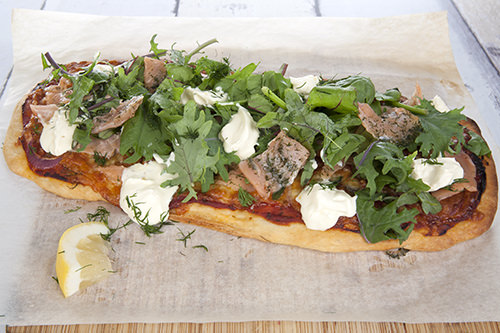 There we have it three easy pizza doughs from scratch and a few delicious ideas on how to top them. What is your favourite topping for your pizza dough?