The title of this post is huge – Sisig – Arguably the Best Pork Dish. Wow, that's a mouthful and so is this dish!
For my first ever published attempt to actually "cook" something, I hope I live up to the title's reputation. For the love of Gourmet Getaways, its avid readers and constant egging, I've mustered all the courage I could get to bring you this very popular Filipino recipe. For all of you, deserve nothing but the BEST.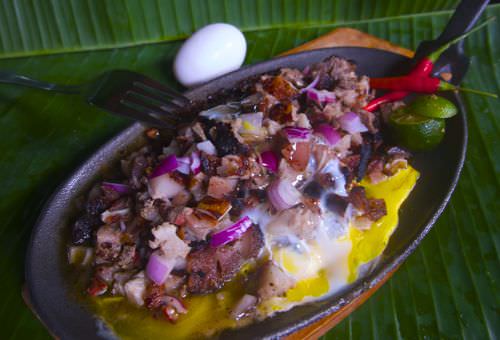 What is my best recipe? I don't cook that much! It took days of "self-talk" until I realised the answer was right in front of me.
This is sisig, the greatest pork hash — arguably greatest pork dish — on earth. Say the name with two flicks of the tongue, somewhere between a whisper and a hiss. – Ligaya Mishan, New York Times, 31 July 2014.
Sisig, pronounced as "See-sig", is an original dish from Pampanga, a province in the Philippines located up north, in Central Luzon. Sisig" means "to snack on something sour". Similarly, a well-renowned lady known as Aling Lucing was given credit for the invention of this restaurant favourite.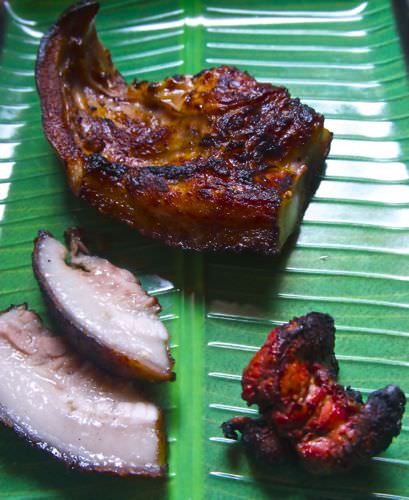 I, myself, am enthralled by this dish. No matter how sinful it is to snack on the crispy bits of pig's ears and cheeks, the melting pork fat, the complementing distinct taste of chicken liver, I am always in total surrender.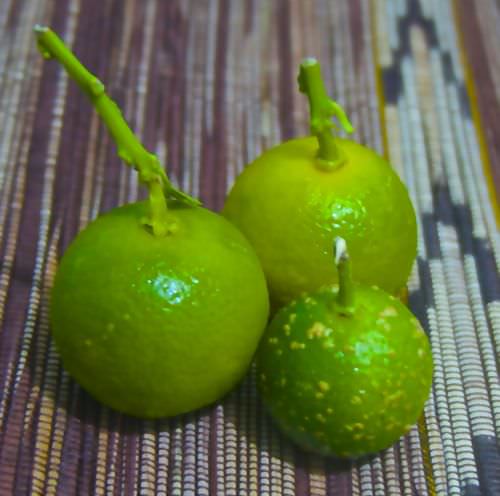 Why, even world-famous chef Anthony Bourdain said in an interview;
"I like sisig very, very much. That's perfect beer-drinking food. Love it!"
No, it was not a typo. The culinary veteran used "very" twice!
I am sharing with you Sisig. I based it on a recipe by an equally respectable Filipino chef, writer and artist, Claude Tayag. I am guessing and hoping all the ingredients are well within your reach.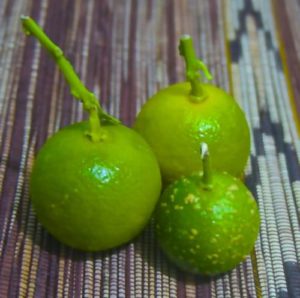 Sisig Recipe - Arguably the Best Pork Dish
Sisig, based from Filipino chef Claude Tayag's recipe
Print
Pin
Rate
Ingredients
1

kg

pork cheek

1

cup

pineapple juice

2

cups

water

1

tsp

whole black pepper

6

pcs. chicken liver

1

cup

chopped onion

1/2

cup

vinegar

white or cane

1/4

cup

calamansi juice

1/4

cup

pineapple juice

3-4

in

siling labuyo

seeded and chopped (Siling labuyo is abundant the Philippines. It can be replaced with bird's eye chillies but reduce according to tolerance)

salt and pepper to taste

1

egg

optional
Instructions
Boil the pork cheek in 1 cup pineapple juice, water and whole black peppers. When tender, cool to room temperature.

Debone the pork cheek and place on bamboo skewers together with chicken liver.

Grill over charcoal until the skin part of the pork is brown and crispy.

Chop the pork and chicken liver into small cubes, mixing in the chopped onion, vinegar, calamansi and pineapple juice, and siling labuyo. Season with salt and pepper. Mix again, taste and correct seasoning.

If you want to serve it sizzling, a la Filipino restaurant, heat a sizzling plate and add the pork mixture. Crack an egg and place on top of the sizzling sisig. Serve while hot (Careful with that plate though).
My respect for food bloggers soared higher. Preparing, cooking, styling, photographing and writing about the dish is certainly not a walk in the park. Not to mention researching and sourcing for ingredients!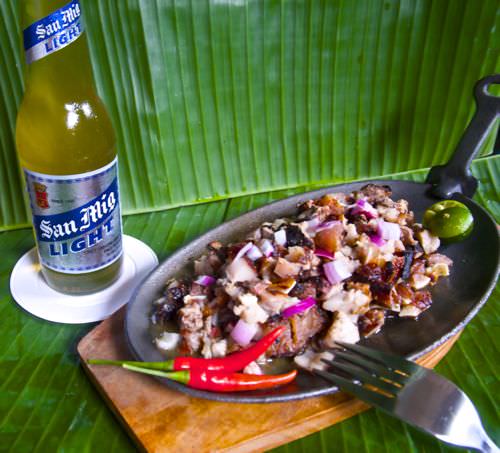 Now, my friends, this pork dish is amazing no matter how you want it…with egg, with rice or with beer. Fatty it may be, I guess I can say Ligaya Mishan and Anthony Bourdain share my hankering (and yours, hopefully) for the famous SISIG.