Sherwood Estate is located west of Kempsey, in the Macleay Valley. The property has 7.75 hectares under vines.  Surrounding the cellar door is a beautifully hedged formal garden. The centrepiece of the gardens being a gorgeous white gazebo, which I am sure is popular for weddings.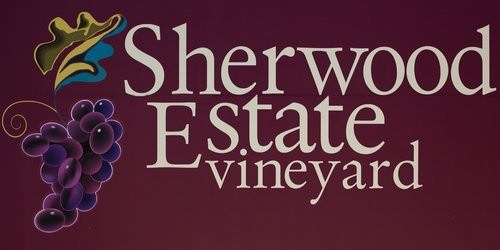 It is day two on the North Coast Wine Trail. We are leaving Coffs Harbour and heading towards Port Macquarie.  Along the way, we will be visiting Cassegrain Wines. A third vineyard in the area is Dangar Wines, which we will be visiting on the return journey, to break up the trip home.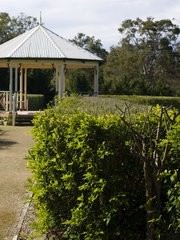 Happily, the kids disappear into the garden and Mr GG and I are left to sample the wines. We are greeted by Bruce, one of the owners of the vineyard and he goes through the selection of wines with us. This is something I love about visiting little boutique vineyards. In a lot of cases, you are speaking with the person responsible for everything from planting the initial vines, to blending the wines. My appreciation of wine has come directly from these amazing people.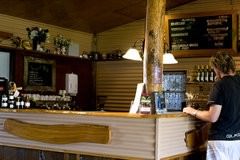 As I review the wine list I am pleased to see that most of my favourites are well covered. In the whites, I enjoy a nice Verdelho and Unwooded Chardonnay. I have recently become a fan of the Chambourcin. One of the blends is with a Merlot which I love, and the other two are blended with a Cabernet Franc which I am very interested in trying.
In all, we tried about ten different wines, and at the risk of sounding like a total soak, I enjoyed them all. Obviously, I had my favourites but they were all appealing.
The vineyard also boasts a range of condiments which sounded absolutely delicious. Some of the recipes have been passed down in the family for over 100 years. The range includes both sweet and savoury condiments and uses fruit fresh from the vineyard.
If you plan to visit the vineyard I would suggest staying for lunch and enjoying the "Fine Blends Restaurant." The restaurant is open 7 days and is fully licensed, once you have completed tasting the range, you can sit back and enjoy a relaxed lunch with a bottle of wine.
We still had another vineyard to visit so, unfortunately, we had to get our purchases "to go." As they say "there is no rest for the wicked."
I did, however, take advantage of the Sherwood Estate wine club membership and saved 15% on my purchases. There is no obligation to make further purchases from the vineyard, but now I know which wines are my favourites, I won't be able to resist getting a carton shipped periodically. Oh and the vineyard offers free shipping to all states except WA.
I personally guarantee the 2005 Chambourcin Merlot, if you don't like it I will finish the bottle for you… guaranteed! We have since tested this one at home with friends and everyone enjoyed it.