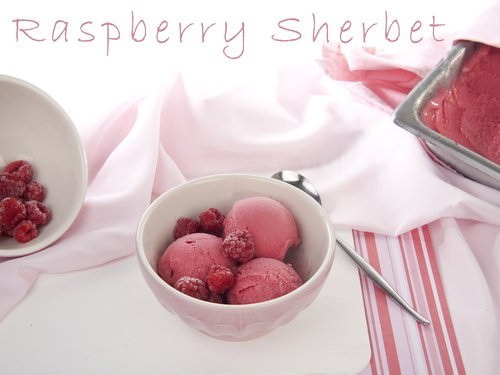 If pink had a taste, it would be the flavour of this Raspberry Sherbet!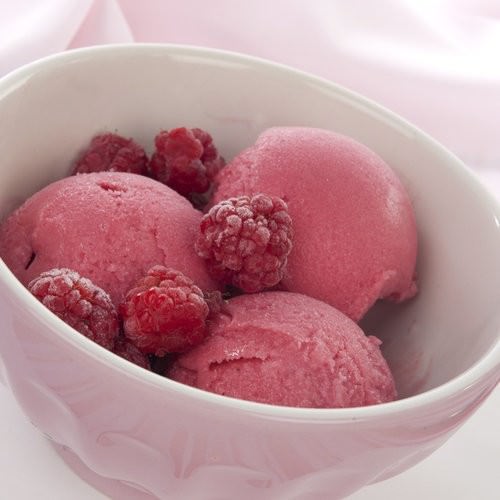 It's sweet, fruity and tingly all at once, a completely girly delight.  Have I said enough to make you want to taste? I hope I have convinced you to try your hand at making this icy treat, as I am sure it will feature regularly in our household over summer.
I served the sherbet with extra raspberries and a dollop of cream which added an even creamier aspect to the dessert.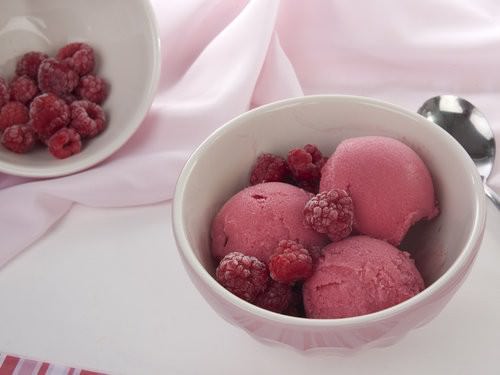 Ingredients:
¾ cup caster sugar
150ml water
500gm raspberries (fresh or frozen)
500ml Strawberry Fruche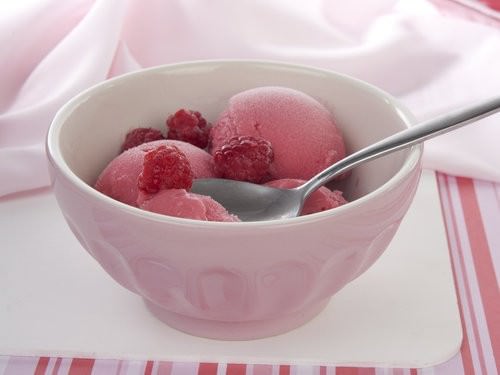 Method:
Pre-chill a metal container in the freezer.
Place sugar and water in a saucepan and stir over the heat until the sugar has dissolved. Remove from the heat and cool in the fridge.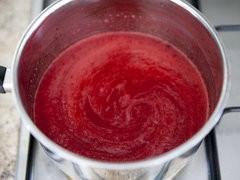 Using a sieve and a mixing bowl, push the raspberries through the sieve with the back of a dessert spoon to remove all the seeds.
Combine the cooled sugar syrup with the raspberry puree and the Fruche and mix with a stick blender until combined. Pour the mixture into the pre chilled metal container.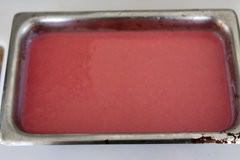 Place the metal container back into the freezer for two hours.
Use the stick blender once again to break up the forming sherbet. Return the sherbet to the freezer. This process must be completed three times at two hour intervals.  Allow the sherbet to fully set. Serve.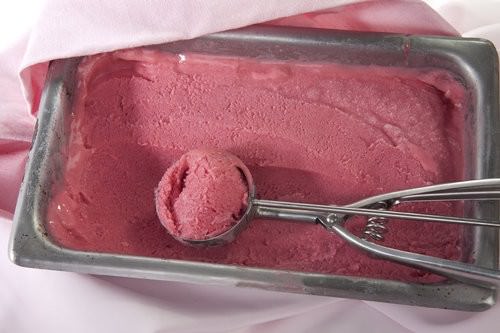 I want to know what you think of this recipe, so please let me know if you make. What other flavours of sherbet do you think would be tasty?
So this is a very short and sweet post from me today, hope you have a great day.