Do I have your attention yet readers! Vegan Mushroom Pate with Truffle Oil! And it's vegan, dairy free and gluten free!… and totally amazing!
I have a secret obsession with truffle at the moment… well perhaps it's not that much of a secret, as just an outright obsession. I can't get enough of that alluring, intoxicating fungi.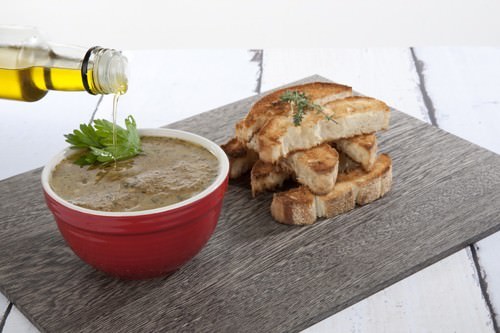 I decided I needed to jump on the mushroom and fungi band wagon and contribute my favourite mushroom and truffle recipe.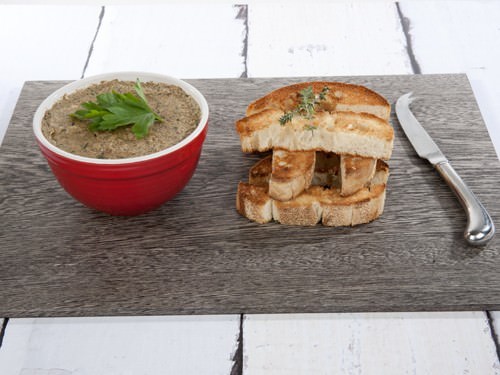 It's so quick, easy and nutritious! The addition of balsamic vinegar to the pate and a lovely film of quality truffle oil to the top lifts this recipe to sublime.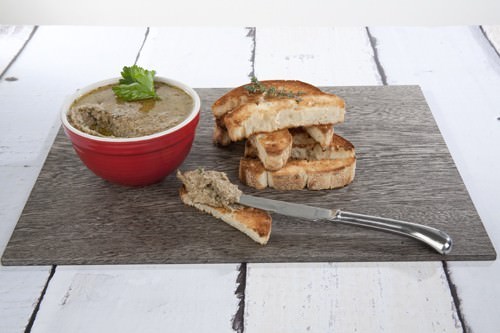 Vegan Mushroom Pate
Recipe Type
:
Vegan, Vegetarian, Starter, Dip
Author:
Prep time: 10 mins
Cook time: 5 mins
Total time: 15 mins
This is a delicious and easy vegan pate which will be a favourite for everyone.
Ingredients
1 onion chopped
3 cloves garlic chopped
500gm mixed mushrooms chopped
5 springs fresh thyme
1/2 tablespoons olive oil
200gm cashews freshly roasted
2 tablespoons balsamic vinegar
3 tablespoons fresh parsley
2 Tbs quality truffle oil
salt to taste
Instructions
Sauté the oil, onion, garlic, mushrooms, and thyme until fragrant and cooked.
Add the mushroom mixture and all the other ingredients (except the truffle oil) to a food processor and pulse until the desired consistency has been reached.
If necessary a little water can be added.
Chill prior to serving.
Top with a layer of truffle oil and serve with grilled sourdough.
There you have my very decadent Vegan Mushroom Pate with Truffle Oil. If you wanted to add a shaving of black truffle to the top of the pate, I would totally approve.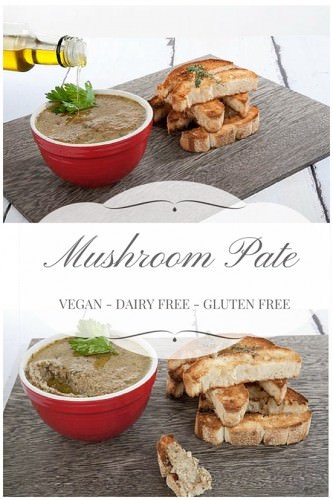 I hope you enjoy the recipe. It really is simple, but with complex flavours that are really kind of special.