As it is still school holidays here, I thought I might do an article on "kids in the kitchen." I feel very fortunate to have always been allowed into the kitchen as a child. Whether at my nan's house or at home I was always "helping" with the cooking. Mostly by licking the beaters, but also making biscuits and cakes.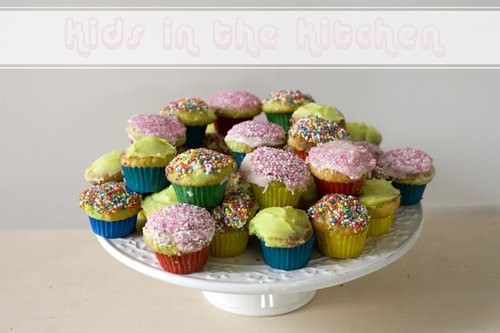 I would flick through the recipe books and choose the most delicious looking treat I could find and then ask to cook it.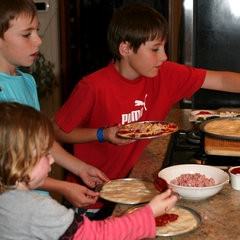 Kids making Pizza
I had an exceptionally patient nan, who always made sure the pantry was well stocked for my visits, and I can honestly say I learnt fractions, measurements and telling the time through my cooking adventures. After all, it was a necessity, no 5-year-old wants their cupcakes in the oven for a second longer than required!
My 3yr old making her own pizza
As I got older my mum soon realised that if the ingredients were on hand I would make cakes and snacks for school lunches.
Throughout the years I have continued to enjoy my time in the kitchen and I have always been surprised when adults dislike cooking, or worse still, can't cook. I don't know if it is my love of food that makes me enjoy cooking or my love of cooking which makes me appreciate beautiful food, but either way, I have made sure that I share this love with my children.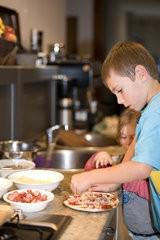 Meals are an important time to be shared with family, friends and the children's friends. With our busy lives these days it can be hard to find face to face time but I do believe it is a worthwhile investment. In our house more times than not, by the end of the week, each family member has contributed to an evening's meal.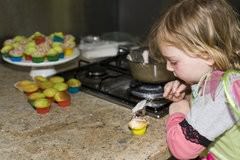 Icing Cupcakes
I am so pleased there has been a resurgence in home cooking, and kids in the kitchen. Cooking shows such as Masterchef have got people pushing culinary boundaries in their homes and thinking about what they are preparing for the family. TV chefs such a Jamie Oliver also have us considering the produce we are using, and the benefits of fresh local foods and kitchen gardens.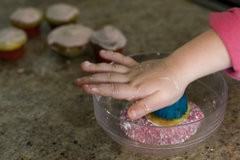 Sprinkles
Cooking and food appreciation is a skill which we can teach our children. I am pleased to say I have completely self-sufficient 15 and 13-year-old boys. They can look into the fridge and create a meal from scratch, follow a recipe and not burn the house down. That, to me is a win!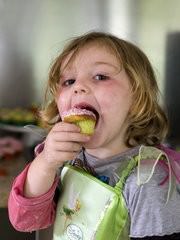 The Finished Cupcake
We also have 3 and 5-year-olds who love cooking and will run to the kitchen if they hear the drawers rattle. Obviously, it is not all fun and games when you have little helpers. Weeknights, the aim is just to get dinner on the table as quickly as possible and help is not always the most efficient way to achieve this outcome. When it is all said and done though the family that eats together (cooks together) stays together.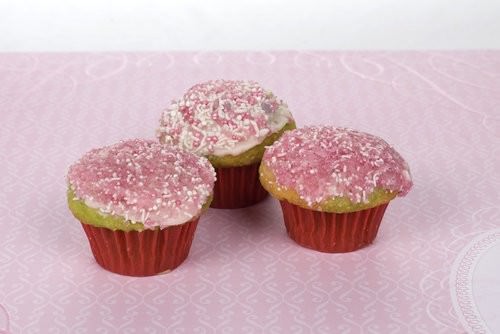 Measure & Stir Children's Recipe Below
Some tips I have found useful when cooking with little ones;
Choose dishes which are easy when they first start learning to cook.
Let the children choose between a few dishes which you have checked for safety and ease of preparation.
Choose between dishes with a picture so they can understand what they are making and be excited.
Little ones get bored quickly so bear this in mind when choosing the dish.
Choose dishes they love to eat, the finished product is then more satisfying as being worth the effort.
Choose a convenient time of day, when kids are not tired and you are not in a hurry.
When cooking with very little children, do all the measuring, preparation, and cutting prior to calling them into the kitchen to start cooking. This will ensure you do not need to leave them while you fetch ingredients, it will be a more pleasant experience for everyone. It is what I call setting them up to succeed.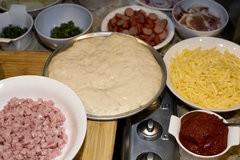 Chopped and Prepped Pizza Ingredients
Forget about the mess they are making, and don't worry about what the finished product looks like.
Have fun, and make sure they have fun.
Licking the bowl is a must, and the beaters and any spoon that has even gone near the batter, after all, this is what it is all about!
Finally, below is a recipe for a very simple measure and stir cupcake batter.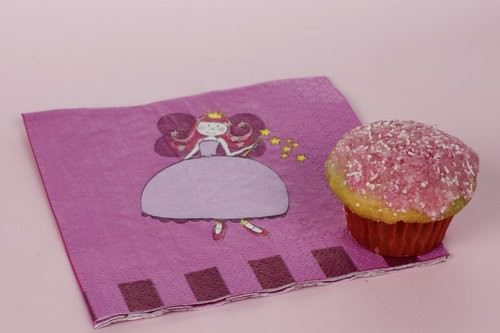 Kids in the Kitchen – Basic Cupcake Recipe
Ingredients:
1 cup SR flour
¾ cup sugar
60gm butter melted
60ml milk
2 eggs
1 t/spoon vanilla extract
Method:
Pre-measure all the ingredients and place on the bench.
Preheat the oven to 170C/340F.
Help your child place cupcake wrappers in the baking tray.
Ask your child to place dry ingredients into a mixing bowl and stir to combine.
Ask your child to pour all the wet ingredients into a plastic jug, stir to combine.
Have your child pour the jug of wet ingredients into the bowl of dry ingredients. Stir until combined.
Using a teaspoon, place the mixture into cupcake papers. If this is too difficult after the child has helped with a few cupcakes, ask them if they would now like to lick the spoon while you finish the job.
Bake in the oven for 15-25 minutes until the cakes spring back when touched.
Frost with your preferred icing.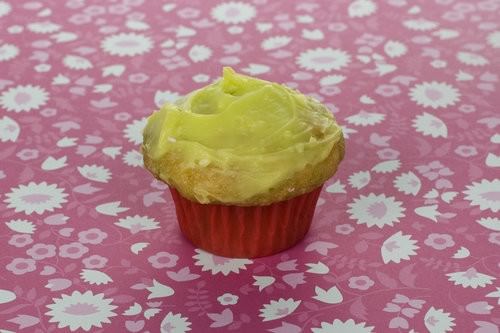 Tell me, what did you like to cook as a kids? What do your kids most enjoy making? Do you have a childhood kitchen mishap story to share?