I am officially not a lover of winter. Perhaps I don't have enough meat on my bones, but for whatever reason I freeze from the first signs of a chill in the air. I would happily hibernate all winter in a warm bed given half the chance.  The one thing that I do like about winter is the warming comfort food.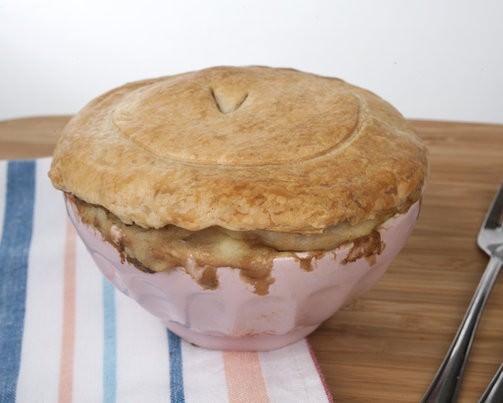 Last winter I promised Mr GG that I would make him a Guinness Pie.  Somehow I never quite got around to it.  This winter the pie was top of my list of soul foods I wanted to prepare, to ward away the cold.
As an added bonus I had some Raging River Wagyu mince for the dish.  Raging River supply meat which is of a 9+ marble score produced from full blooded Australian Wagyu. When cooking wagyu, lower temperatures are used to preserve the integrity of the melt in the mouth qualities of the meat.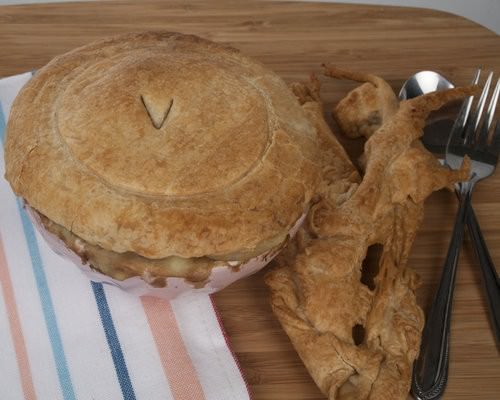 This recipe could easily be prepared with any minced meat but the results from the wagyu were spectacular.
Ingredients (serves 8)
1 kg Wagyu Mince (Raging River Wagyu)
1 diced onion
4 crushed cloves garlic
1 tbs oil
1/3 cup plain flour
440ml Guinness
1/3 cup Worcestershire sauce
440gm can peas
2 Sheets ready-rolled puff pastry
1 beaten egg
6 potatoes boiled and mashed
Method
Brown the garlic and onion in the oil. Add the Guinness to the onion mix, allow the dish to simmer until the liquid has reduced down to about 1/3.  Remove the pan from the heat. Break the wagyu up and gently add it to the liquid. By massaging the meat through the liquid it gets broken into smaller pieces and will cook in the residual heat on the pan. Add the pea, salt and pepper to the dish. Mix the Worcestershire sauce and flour together to form a paste.  Add it to the pan and return to a low heat until the meat sauce has thickened slightly.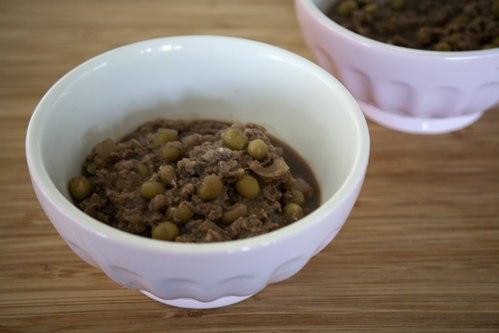 Place spoonfuls of the meat into the 8 individual ovenproof serving pots. Top the meat with the mashed potato.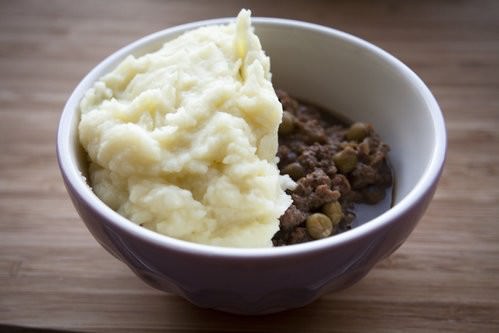 Preheat oven to 180°C.  Cut out eight circles of ready-rolled puff pastry to cover. Press firmly onto dishes and seal. Brush with 1 beaten egg, place on a tray and bake for 15- 20 minutes or until golden.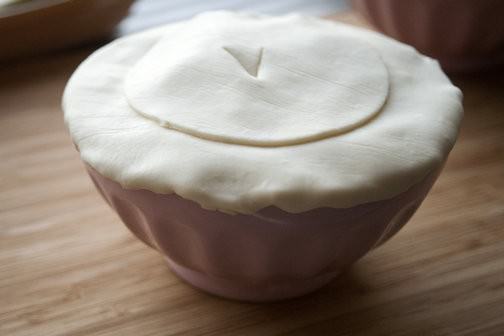 I guarantee the aroma of these little pot pies cooking will warm you through. So readers, tell me, how will you try to keep warm this winter?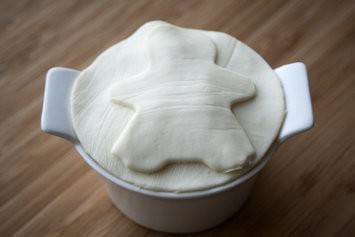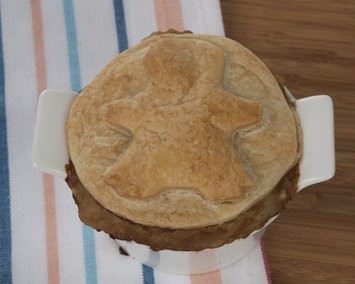 Oh and a little tip… cook the left over bits of pastry to dip into the pie, Delicious!