I have fallen in love with a delicious Ginger Slice that I found at the supermarket. It's even better made into a Ginger & Caramel Ice Cream Sundae! Once you've made the caramel sauce, it's as easy as putting everything in your serving dish.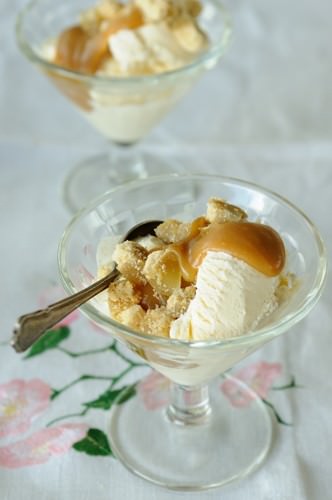 Today I want to share a dessert idea using the Ginger slice. It is the most delicious Caramel Ginger Sundae you will every taste, and with the help of the pre-made slice it is ready in only 10 minutes!
Oh, and best of all no one needs to know you didn't make it from scratch yourself.
Ginger & Caramel Ice Cream Sundae
Ingredients:
Good quality vanilla ice-cream
Ginger Slice, finely chopped
Rich Caramel Sauce
Rich Caramel Sauce:
150g (2/3 cup, firmly packed) brown sugar
2 tablespoons golden syrup
75g unsalted butter, chopped
160ml (2/3 cup) pouring cream
1 teaspoon vanilla extract
Method:
For the sauce, combine the sugar, golden syrup and butter in a saucepan and slowly bring to a simmer, stirring often to dissolve the sugar. Simmer over low heat for 2-3 minutes then add the cream and cook, stirring, for another 2 minutes or until the sauce is thick and smooth. Remove from the heat and cool slightly then stir in the vanilla.
Divide scoops of ice-cream among serving glasses or bowls then pour warm sauce over each. Sprinkle generously with the chopped slice then serve immediately.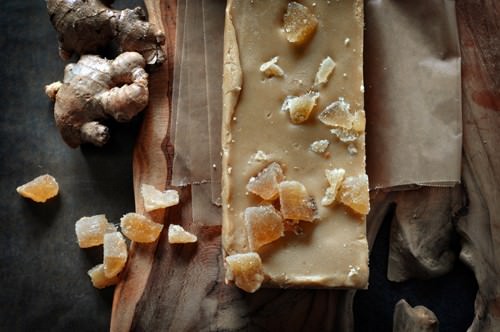 Have I convinced you to these are must have desserts yet?
What do you think of this decadent dessert readers? I hope you rush out and give it a try.