Most people are already familiar with the idea of matching a light summer salad with a crisp white wine or pairing a hearty winter roast with rich Cabernet Sauvignon, but it's not always obvious when it comes to matching wines with your favourite autumn dishes.
In autumn, there is a variety of products available, and root vegetables, as well as wild game, play a significant role in many menus.
Here are some of our favourite autumn dishes and the wine which will work best with these seasonal ingredients.
I have started you off with a Sticky Glazed Pork Ribs recipe, what wine would you pair with this dish?
Sticky Glazed Pork Ribs
Two of the most important flavours of autumn are pork and apples. Apples are harvested throughout most of the world in Autumn, which means that they are a staple in desserts as well as entrees.
Pork, of course, is a familiar dish throughout the year, but it is especially popular when the weather begins to cool, and root vegetables are in season.
This pork and apple sauce dish is such a classic hit because the flavours work so well together and there is a real sweetness evident in the meal.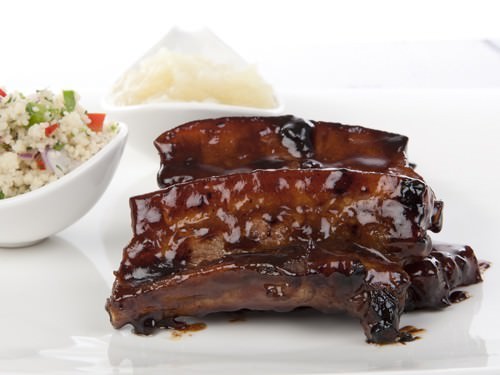 Picking the right wine pairing for this dish is tricky because the sweetness calls for a white, but the richness of the meat calls for a red.
A great compromise is a Sangiovese, which is available here from Cellar Masters.
This red wine is full bodied, fresh and balanced, and it has both spice, cherry and plum to round out the dish.
Slow Cooked Wine-Marinated Roast
This dish does more than pair well with a red wine because it features wine itself.
The beef pot roast is delicious and hearty, which is what you want when the weather starts to get colder.
Also, the root vegetables that go hand-in-hand with the pot roast will soak up the richness of the wine. Of course, it's not enough just to have a splash of wine in the marinade of the pot roast itself.
You will also want to serve it by the glass for your guests. Since you are using a red wine in the pot roast, stick with a similar red wine to drink.
A great option is the Dovetail Yarra Valley Pinot Noir, which is sweet without being overpowering.
Warming Fish & Potato Pie
This Warming Fish & Potato Pie is light, tasty and mild in flavour. It features white fish, seafood, garlic and hints of lemon while staying low fat.
A crisp white wine, like this 2015 Semillion from Rothbury Estate, balances the light flavours of the dish without overpowering it.
The lime and citrus flavours enhance the fish & seafood, and this wine is a great addition to your cellar.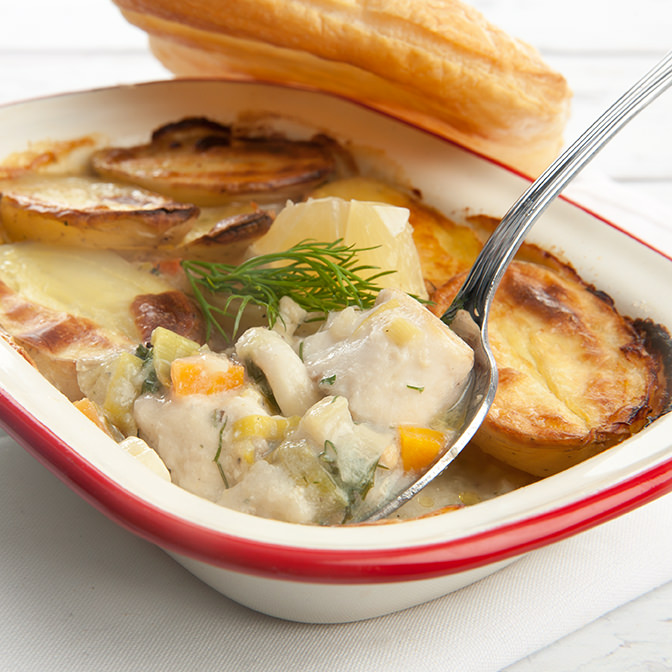 Waldorf Salad
Not all autumn recipes have to be incredibly filling or hearty, and some of the tastiest dishes of the season can be quite light.
A Waldorf salad, for instance, is very light and features ingredients like pears and Stilton cheese.
However, it wouldn't be complete without some protein, and leftover turkey or chicken from your Sunday roast is ideal.
The perfect wine pairing for this sort of dish is a Barossa Zinfandel, which combines a rich and smooth quality with hints of raspberry.
This plays well with the turkey as well as the lighter flavours in the salad, and it can turn an ordinary dish into something that your dinner guests will remember.
Pumpkin Pie
In autumn, vegetables like parsnips and pumpkins are ready to be harvested and used in countless recipes.
A delicious sweet dessert that is a classic in the United States, but rapidly becoming a favourite around the world, is pumpkin pie.
This dish has an earthiness to it because of the natural pumpkin taste, but it also has plenty of cream and sugar to develop a sweet flavour.
Since it is so strong, this kind of pie works best with a light white wine.
A Riesling, such as the Grosset Springvale Riesling, is affordable and has hints of citrus that complement the flavours of a sweet autumn dessert like pumpkin pie.
The key to finding the perfect wine pairings for classic autumn dishes is seeking out what you enjoy.
Although red wines have a reputation for being more appropriate in colder weather, it all depends on the dish and your personal preference.
You will want to find quality wines that fit into your budget and complement the dishes and desserts that you enjoy most as the weather begins to cool in the autumn season.