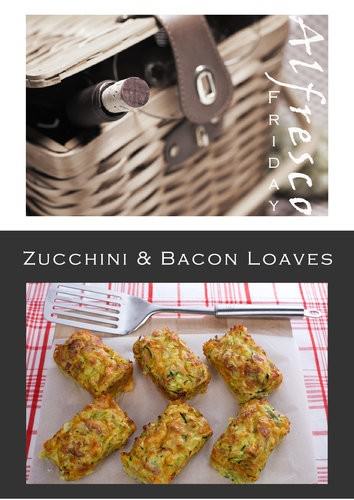 I am enjoying Alfresco Friday, it is giving me the chance to prepare some of the great picnic foods I pour over in magazines.  I love getting dinner cooked and packing it up in a hamper. We then head off to the beach or park with the family. There is no more relaxing way to start the weekend.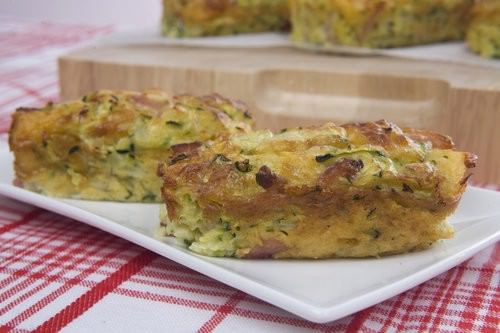 This Alfresco Friday is the calm before the storm.  It is Christmas tomorrow! I have chosen these little zucchini loaves because I think that a nice light meal with a glass of champagne on the beach would make an ideal Christmas Eve dinner.
It is a very easy dish to make, so if you have to bring a plate to a friends place this would be a delicious and quick option. It is great served either hot or cold and freezes well.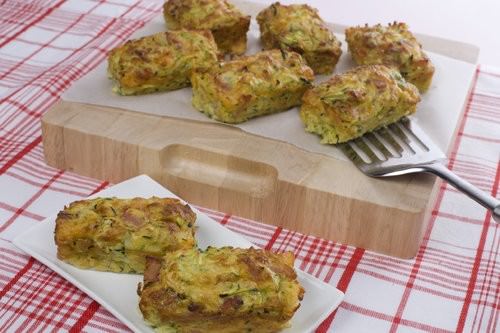 Ingredients:
2 t/s oil
1 large onion (finely chopped)
4 medium zucchini (grated)
250gm bacon (diced)
1 cup grated cheese
¾ cup SR Flour
4 eggs
¼ cup olive oil
Method:
Preheat oven to 160 degrees
In a pan fry the onion and bacon with the 2 t/s oil until the onion is translucent.
In a bowl mix together all the other ingredients adding the cooked bacon and onion. Once combine pout the mixture into your choice of dish for baking.  It can be made in a quiche dish or in muffins tins as individual serves.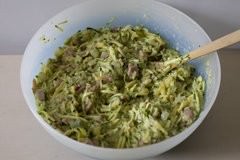 Bake for 20 mins or until golden and firm.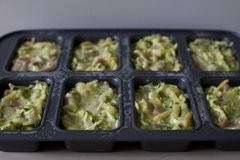 Have a very Merry Christmas!! I hope Santa is good to you!