Where do you go to purchase premium quality genuine Wagyu beef, beautiful fresh local seafood, organic produce, and difficult to source, speciality items?  If you are anywhere near Port Macquarie you go to "About Food."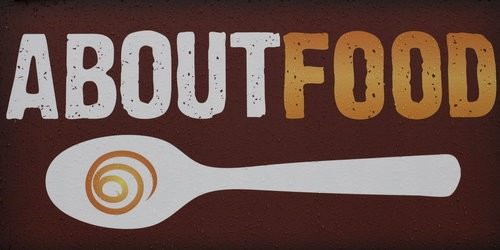 About Food is located in "The Hub Centre" Bellbowrie Street, Port Macquarie. Sue and Dave have recently almost tripled the size of their store to keep up with the increasing product lines they are offering to their discerning customers.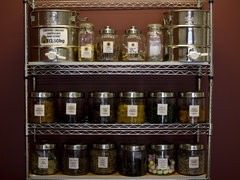 With the popularity of lifestyle and cooking programs such as Masterchef, Sue has found a huge resurgence in people's interest in cooking and entertaining. This has meant their business is kept busy sourcing the speciality items that customers require to serve modern gourmet food to their guests. The shelves are stocked with all those ingredients essential to producing everything from authentic multicultural food to high-quality restaurant style fare.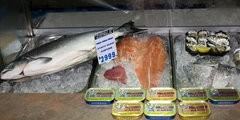 While I was in the store Dave was busy filleting the freshest Salmon ready for sashimi, there was live lobster swimming around in their tank, and local oysters in abundance. The sign out the front was tempting customers to consider a lobster tail special and if I wasn't hungry prior to my arrival I most certainly was once inside.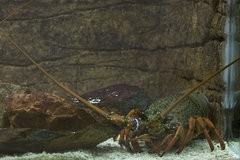 I am a cheese girl and I recently made a Roquefort tart but was unable to source true Roquefort Cheese. I made do with another blue cheese but at About Food you will never have to "make do" they have a huge display cabinet dedicated to every imaginable cheese, both imported and the best Australia has to offer.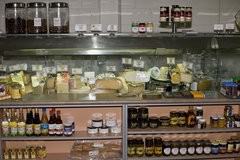 On my "About Food" shopping list today is the beautiful Raging River Wagyu, the only producer of true purebred Wagyu in the area. About Food is the distributor of this amazing product and I needed to stock up before leaving Port Macquarie. I will be purchasing 500gm of minced Wagyu for a Guinness Pie I will be featuring on my website in the under "recipes" shortly.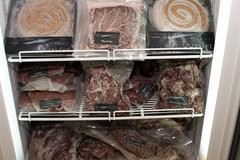 The next item on my list is a bag of diced Wagyu. I frequent an Indian Restaurant in Coffs Harbour that, in my opinion, is the best Indian Restaurant. They make an amazing Korma and the chef has offered to let me come in and assist in preparing the spice paste for this amazing dish. I have bought the Wagyu for a Beef Korma.
The last item I purchased was a 200gm Sirloin Steak, I am yet to decide how this will be used so if you have any suggestions feel free to help me decide. Just leave your suggestion in the comments section below the story.
All the Wagyu will be used in upcoming recipes which will be featured on the site. If you have ever wondered how to cook Wagyu stay tuned. Be warned though once you have tried this amazing breed of beef you will never go back.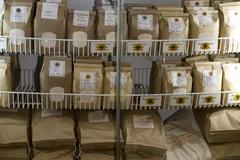 Another area that "About Food" excels in is providing a large range of Gluten free and organic produce. This is an area of growth for them, as people are becoming more particular about the food they feed their families. Allergies and dietary restrictions are more prevalent than ever, and Sue is a wealth of knowledge in these areas. She is happy to assist customers with their individual requirements.