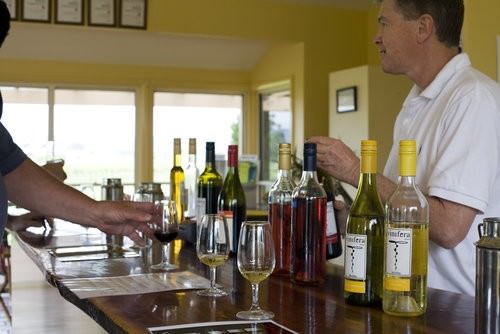 Vinifera is latin for grape, and this suitably named vineyard has grapes a plenty!
The vineyard is owned by a lovely couple who have planted a selection of Spanish grape varieties such as Tempranillo and Gran Tinto due to the similarities in climate Mudgee shares with the Spanish wine region of Rioja.
Vinifera now produces a great range of wines which would suit many different palates.  My favourite whites were the 2006 Limited Release Semillon at $17 per bottle and the 2008 Chardonnay, $19 per bottle.
Once again in the red wine range I found it hard to choose a favourite because they were all to my taste.  Finally I decided to purchase the 2005 Tempranillo at $23, the 2004 Gran Tinto $19, and the 2005 Cabernet Sauvignon at $22 per bottle.
If you haven't tried a botrytis you are missing a wonderful experience, and I strongly recommend a wine tasting for this reason alone. The 2006 Easter Semillon was amazing, I am yet to meet a port, white or otherwise that I don't adore.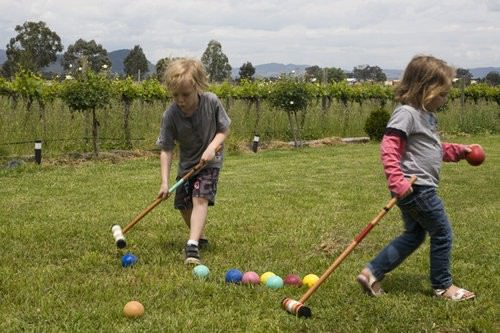 Whilst our group was enjoying a prolonged wine tasting the children happily played a game of croquet with nana on the croquet pitch.  There is also a lovely covered deck overlooking the vineyard which is available for guest to enjoy a glass of wine and a tapas platter, the platters are $18 or $23 with a glass of wine.
Vinifera is located at 194 Henry Lawson Drv, Mudge and is open every Friday, Saturday & Sunday 10am to 5pm, for further information call 02 6372 2461.