Today's recipe is definitely not a delicate affair! My rustic melted Brie Cobb is a no holds barred, dig in type of dish.  The idea for this dish came from a few different sources. I have previously made a pastry encrusted Baked Camembert, a Cheese Fondue and a Deep Fried Camembert but my love of cheese has kept me searching for more cheese starters.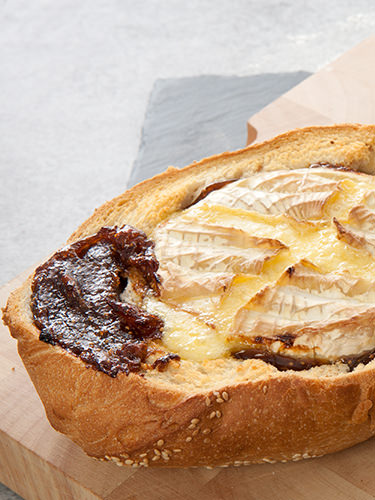 In winter I particularly like my cheese all melty and delicious. So I have been looking for more ways to eat melted cheese. I particularly wanted this to be a "shared dish" no delicate servings or fancy plating.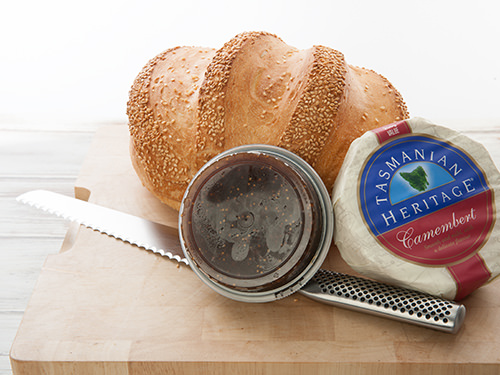 Enter the Melted Brie Cobb! What it loses in prettiness it makes up for in taste. As you can see by the pictures it's a really simple dish to make. Three simple ingredients, and you are on your way to melted cheese bliss.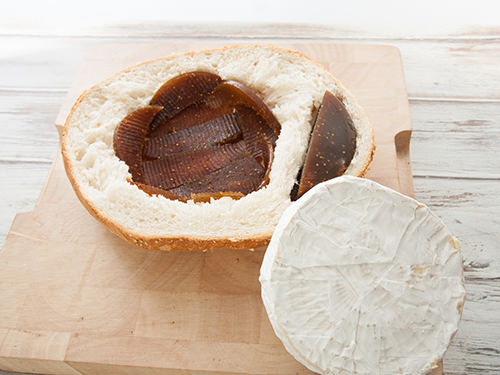 Simply cut the cobb loaf in half. Reserve one side to hold the cheese and fig paste, cut the other side up into bread wedges. The Bread wedges are baked in the oven until crispy and used to dip into the melted Brie Cobb.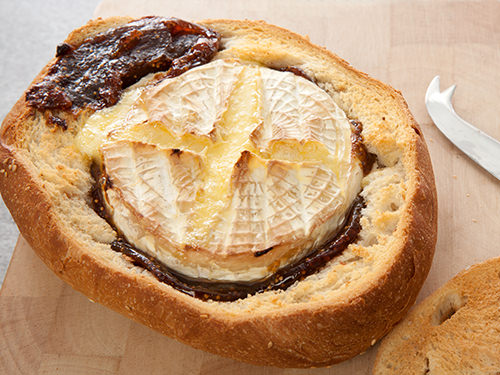 I wanted to add another level of decadence to this dish so I opened a jar of Honey Truffled Hazelnuts. These were served alongside of the bread and were amazing with the Brie. I would absolutely do this again.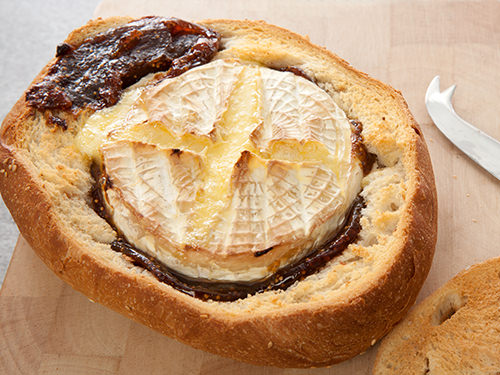 Ingredients
1

Brie

1

Cobb Loaf

100

gm fruit paste
Instructions
Preheat oven 160 degrees.

Cut the cobb loaf in half so you have two rounds.

Cut one side of the cobb loaf into large finger shaped wedges.

Place the bread wedges on a baking tray.

Bake until golden.

Place the brie on the other side of the bread and cut around the circular shape.

Remove the bread from the traced circle.

Slice or spread the fruit paste in the indent that will hold the brie.

Make a reservoir in the cobb loaf for the remaining fruit paste.

Add the brie to the indent.

Slice the top of the Brie in a cross.

Bake until golden and melty.
Please forgive me readers for these less than attractive pictures. I admit, I was in a hurry to devour the brie cobb and didn't take enough time to style this ugly duckling.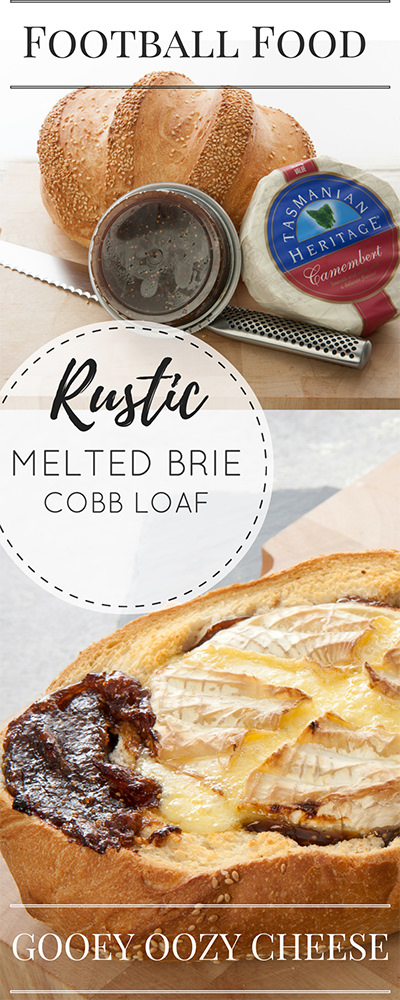 Looks aside, it is delicious! The Melted Brie Cobb serves 5 hungry adults as a starter. I will be experimenting in the future with different fruit pastes and fillings to go under my brie.