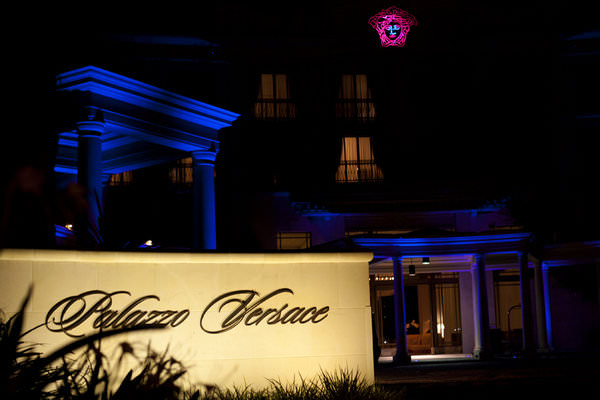 "Oh my God" I say to Mr GG and I melt into the sumptuous puffy layers of bedding and linen. "Bed is good!" I am sure I do not spend nearly enough time in bed. At the moment it is 11.30pm and I have just turned to jelly as my tired body, fresh from a gorgeous hot spa fell into bed.  There are so many layer of soft body pillows and a gorgeous thick doona.  What's not to love about sinking in to the bed in my "superior suite" at the Palazzo Versace Hotel on the Gold Coast.
I have to say I was sold before the bed and the spa. On arrival we found these gorgeous chocolates and some caramel fudge beside the bed.  I have to apologise, there is no photo of the caramel, even as I was devouring them I knew I should stop and photograph, but alas, caramel is my favourite, so there aren't any pictures.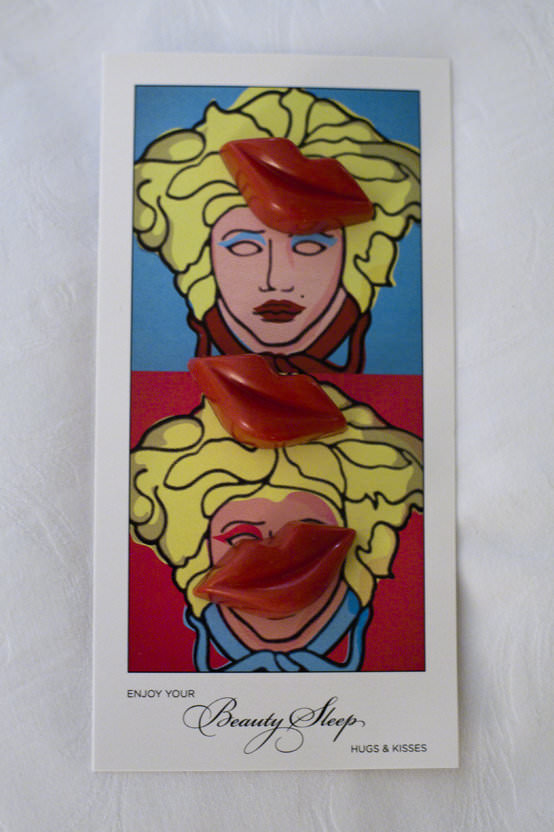 I am sure the sweets were suppose to be for sharing but let's just say, given that I didn't managed to photograph the fudge the kiddies didn't get much of a look in.. I would have succeeded in scoffing the lot bit Mr Cool (aka youngest son) spotted me munching; so I had to share the last two caramels. Never mind, he hadn't spotted the red lips chocolates which were filled with strawberry fondant. Delicious.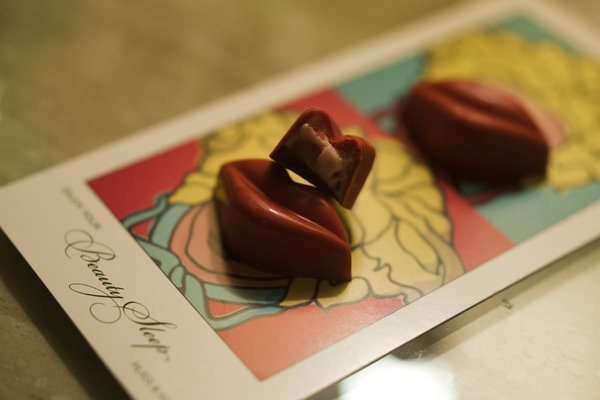 The Superior Suite is just the right size for mum dad & two little kids. We have our own separate bedroom with a King size bed. The kids are in the lounge room. They will sleep on the sofa bed. By day the sofa is utilised as a lounge, and of a night the turn down service makes up the bed.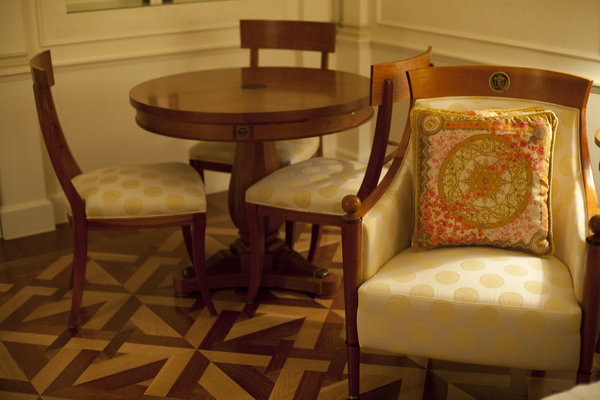 I love the attention to detail in the room.  The finishing touches are all about luxury, relaxation and elegance.  I love that I drink my tea from a proper tea cup, the soaps are pressed into a mould with the Versace insignia, the towels are thick and luxurious, bathrobes and slippers are so soft.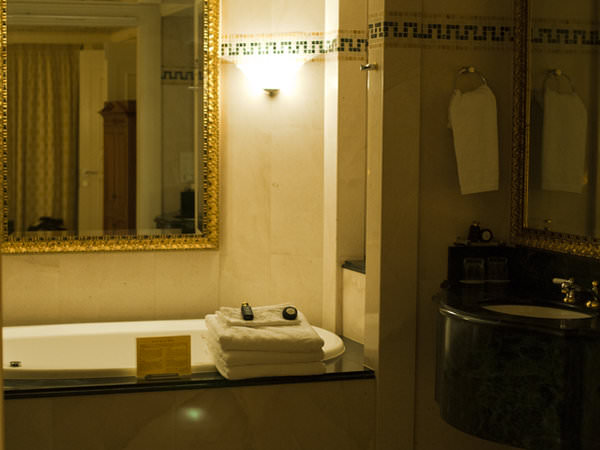 " Hi we are in room 368, concierge parked our car for us last night but we have left the children shoes in the vehicle, do you think you could organise someone to bring them up for us?" "Certainly sir!"  Just another example of the service we experienced on the way to breakfast.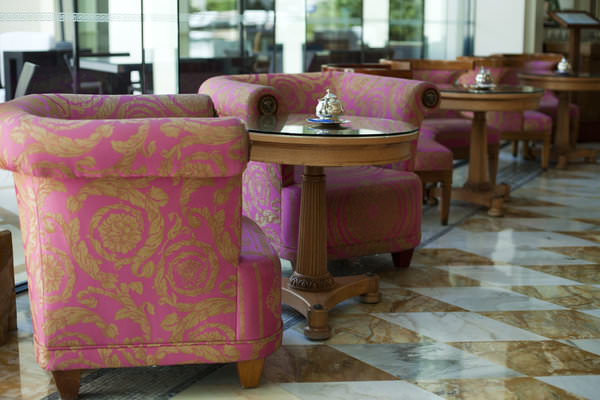 The foyers are grand, and the furniture is opulent. I am obviously a bit of a spoiled princess because it is these things which feel like homey relaxation to me.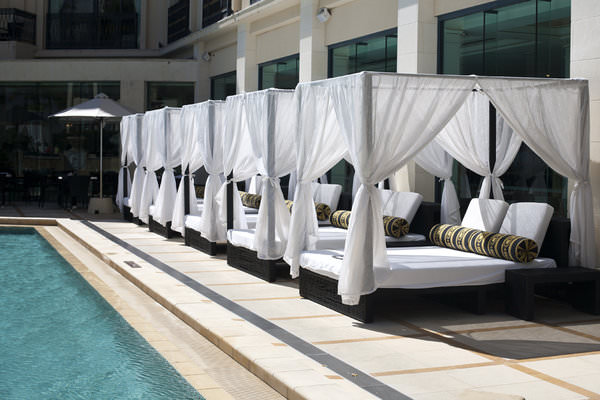 The view from the foyer is over a man made white sand "beach" setting, complete with king sized daybeds draped with white muslin. It is such a gorgeous vista. The comfort factor in this hotel has not been overlooked in any area.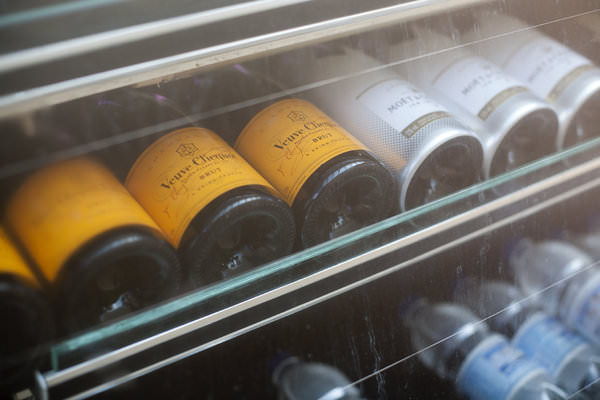 I walk past the pool bar and notice an array of champagne would tempt me to indulge at any hour of the day or night.  Veuve Clicquot and Moet seem to be the most popular bubbly. If you would prefer something a little more hydrating there is always the water with fresh citrus slices.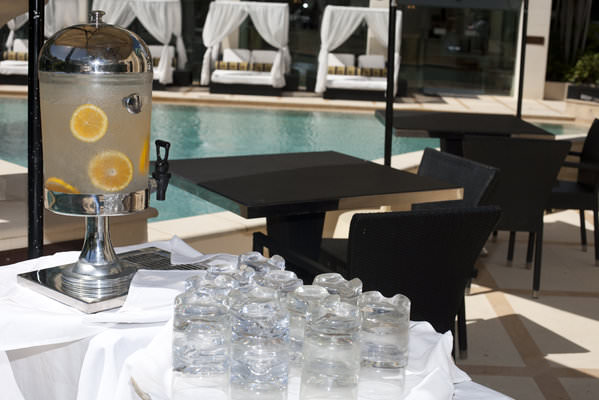 The pool area is designed for relaxation.  It would be easy to spend a whole day simply lounging and reading a book. Every guest has a comfortable bed by the pool, there are no hard plastic chairs in sight.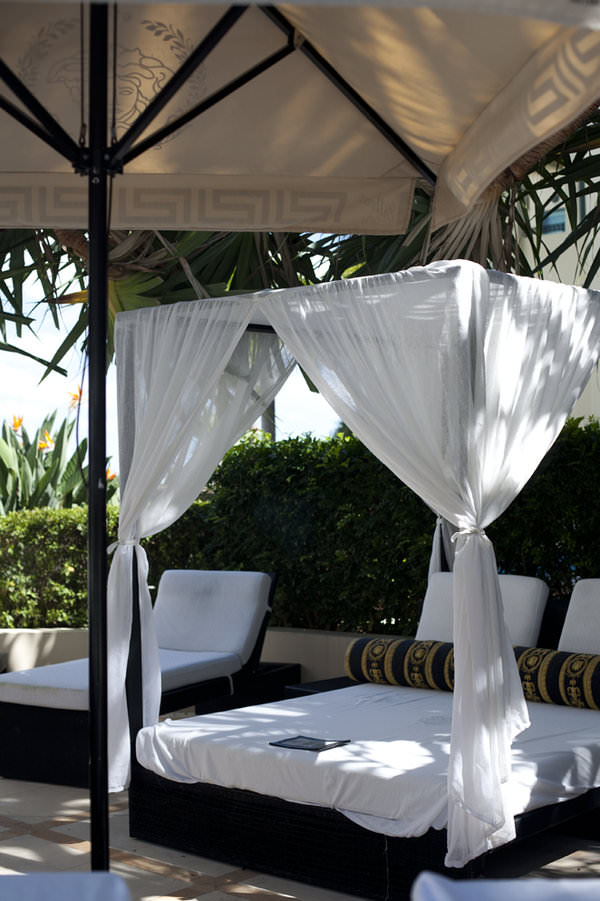 The breakfast buffet may be a little smaller than some, but the quality of the food is exquisite. Luscious moist smoked salmon, creamy scrambled eggs and the best cappuccino I have had for so long make this breakfast something a little special.
For those that enjoy the sweeter element at breakfast there is always the caramelised banana, French toast, pancakes and an array of cakes and pastries.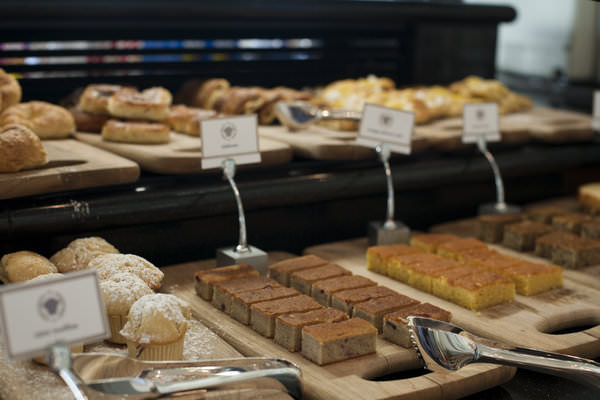 Myself, I am also a bit partial to the fresh fruit salad, yoghurts and Bircher muesli.  I few years ago I found my ultimate recipe and I have made it for myself ever since.  It is not nearly as decadent as the Versace Bircher Muesli but I feel that I have discovered a healthier version. My recipe omits the cream and substituted low fat Vanilla Yoghurt. It is still delicious, but not so much of a guilty pleasure now.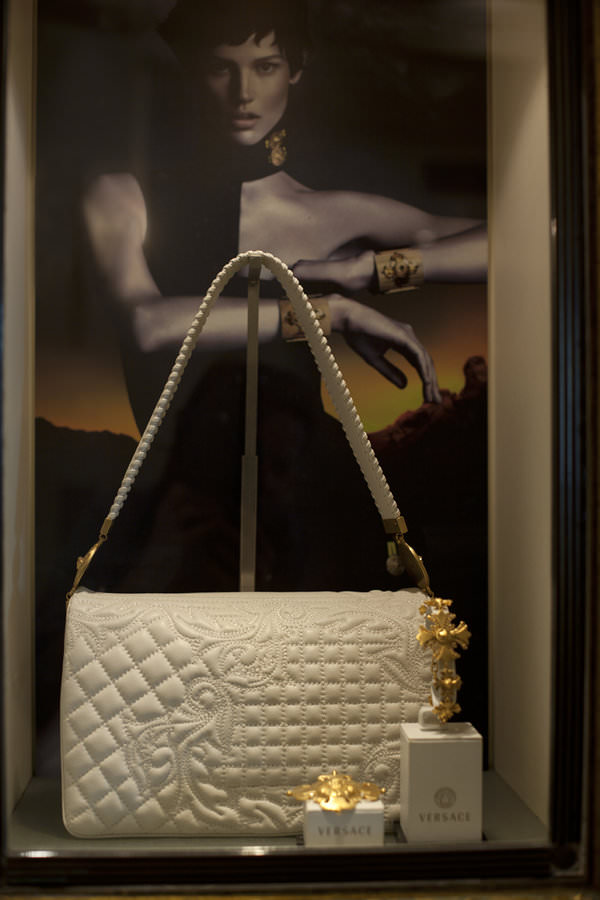 It is Versace, so I think we need to make mention of the beautiful fashions. The pieces shown in the boutique and in the displays are seriously gorgeous, and seriously stylish. I love this dress!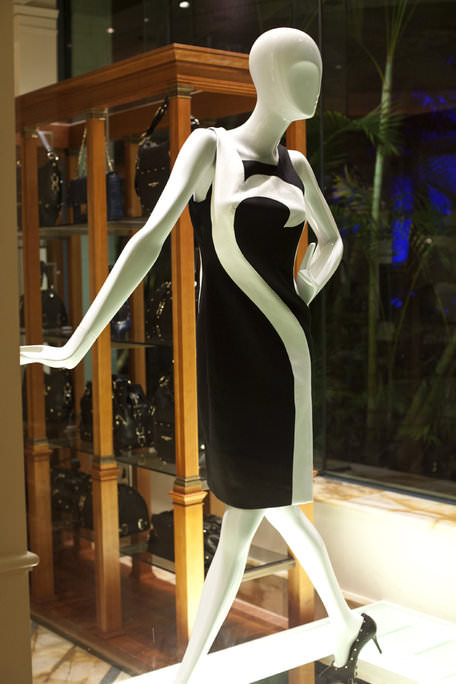 I know it would fit me like a glove and I am instantly in love. This hotel gives you the feeling that you were made for the opulence. After two days at the Palazzo Versace I am so relaxed that I may never return to the real world. The level of service is like no other.   The staffing is such, that there is someone to attend to your every need.
A stroll of an evening and the surrounds are more beautiful and so romantic. There is a tinge of blue out over the water and the night is still and warm.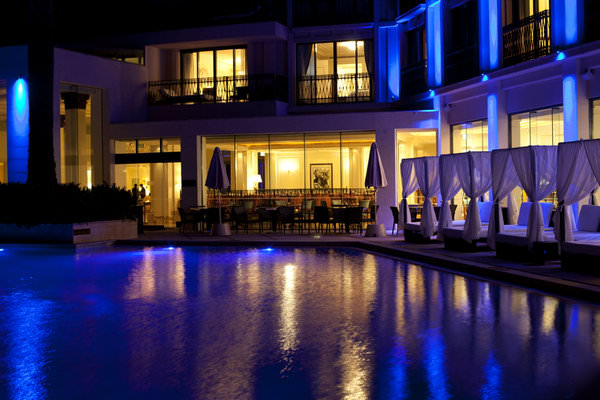 We have enjoyed a meal in the restaurant. It was a private function but naturally I will share the menu.
Braised Cinnamon Duck leg served with honeyed red cabbage and duck jus, garnished with a Parmesan crisp. This was my favourite course. The crispy skinned duck, with moist sweet flesh was amazing against the acidic cabbage.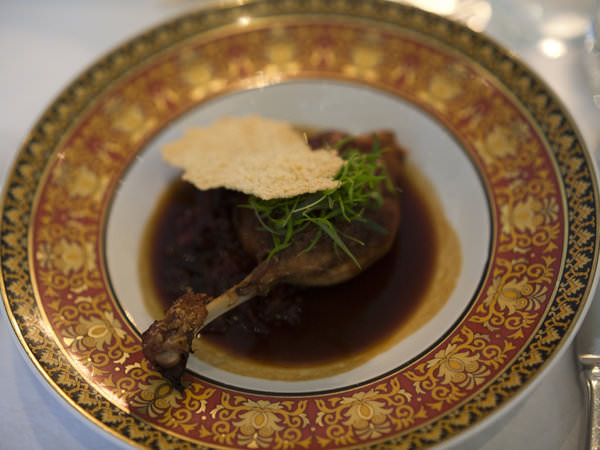 The main was a fillet of black Angus Beef "en croute" with truffled potato and Vichy carrots with red wine jus.
Finally for dessert a Tiramisu with espresso cream and a strawberry and orange salad. The salad was so sweet fresh and citrusy, I could have eaten so much more of this delicious flavour combination.
I would highly recommend the Palazzo Versace, it is truly a step up when it comes to service and style.