When I suggested we should have Sunday lunch at the Mudgee Brewery Co, as you can imagine, the men in the family answered with a unanimous and hearty "yes".
When I added that the brewery puts on entertainment for the Sunday afternoon crowd I could see my dear hubby mentally settling in for the long haul. I have to admit, a laid-back lunch in the pub, a bit of music and sampling some boutique beer, doesn't sound half bad to me either.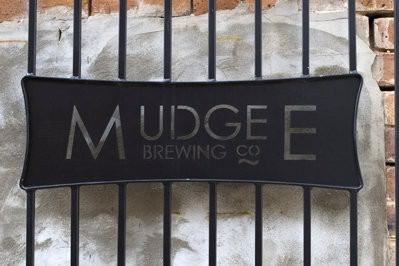 The brewery was opened in June 2007 by a local resident and lover of beer. This beer visionary was Gary Leonard, he had set himself the task of creating a new brand of locally brewed, boutique-style beer.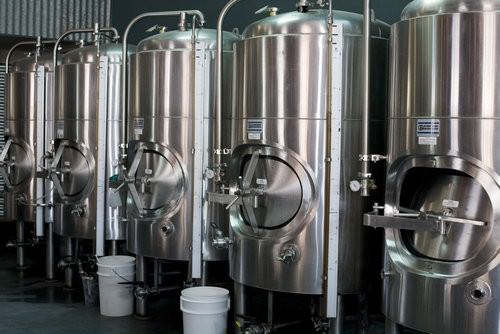 With passion, skill, a lot of hard work, and plenty of taste testing three distinct beers were established under the Mudgee Brewing Co's label. The beers now on offer are a Pale Ale, Wheat and Porters beer.
The brewery also produces a special blend periodically, enabling beer lovers to try something a little different in their tasting. The current new blend is a "Spring" beer which is an American style brew.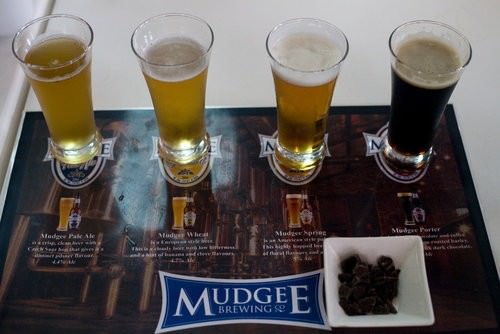 Mr GG was a good sport about the tasting and agreed to sample each of the four beers and give a beer lover's perspective on the range. Hubby usually likes a pale ale and the Mudgee Brewing Co Pale Ale was no exception. The beer of the day for him, however, was the "Special Release Spring Beer" which was light, flavoursome and fresh, although he did say it had a bit of a kick at 5% alcohol.
Mr GG's dad enjoys a darker beer and knocked back quite a few of the Mudgee Brewing Co Porters throughout the afternoon. Senior GG usually enjoys an old, and the Porter had obviously hit the spot with him.
With the beer tasting complete we settled in for lunch and spent the remainder of the afternoon enjoying the entertainment, the beverages, and some great company.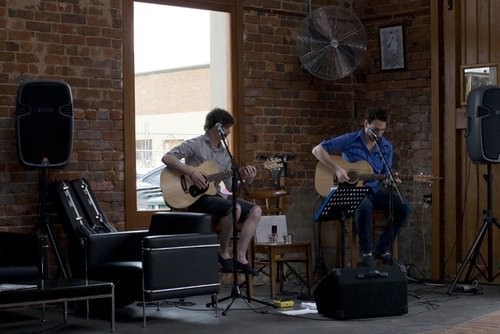 The brewery is open from 9.00am Monday to Friday and 8.30am on weekends. Beer tasting platters are available at the bar for $6.00 for a "sevens" glass of each of the four beers. The restaurant is open for breakfast and lunch 7 days a week, and dinner from Thursday – Saturday.