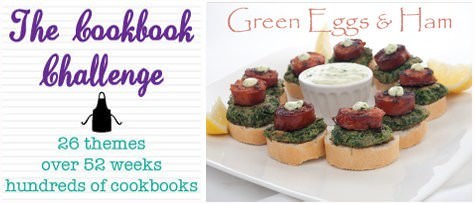 Week 19
Theme Green
Green eggs and ham, Sam I am!
Do you like green eggs and ham,
Try them if you can.
Would you like them on a plate,
Or on the bus when you're running late
Perhaps eat them in bed
With butter, tea and a piece of bread.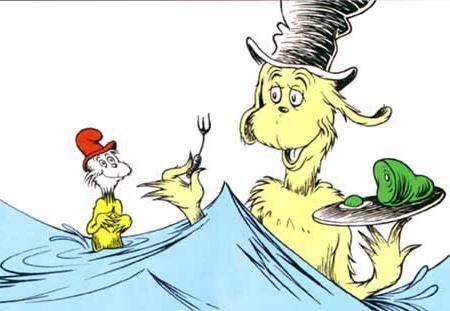 So here we are with another Cookbook Challenge Theme, the topic being Green.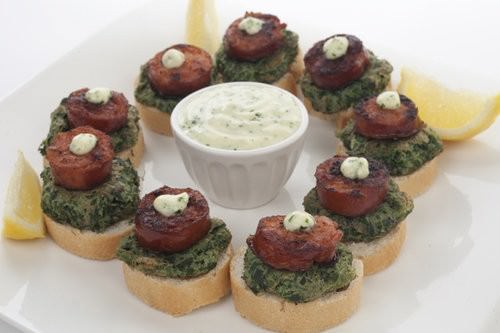 I have decided to do a tasty but simple brunch dish that I have always thought of as green eggs and ham. The green colour comes from pureed spinach and herbs so there is nothing scary about green eggs really… perhaps unlike the Dr Seuss version? I was always a bit frightened of being made to eat real green eggs and ham as a kid.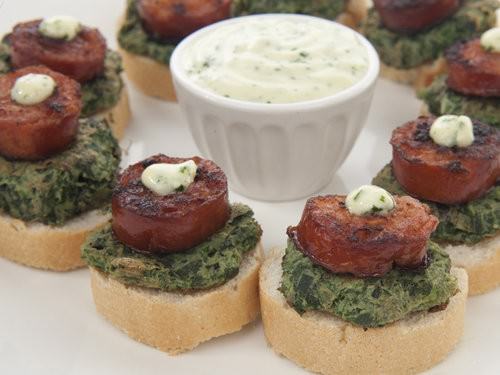 Ingredients:
Brushetta (sliced into rounds)
2 Chorizo sausages sliced
Omlette
4 Eggs
½ bunch spinach
½ bunch Parsely
1 clove garlic
salt and pepper to taste
Pesto Aioli
2 cup olive oil
1/2 t/s Salt
5- 7 cloves garlic
juice from 1 Lemon
1/2 bunch coriander
1/2 bunch basil leaves
cracked pepper to taste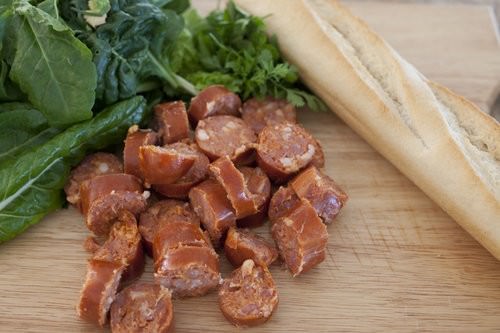 Method:
Arrange the Bruschetta on a tray and toast lightly under the grill, reserve for later use.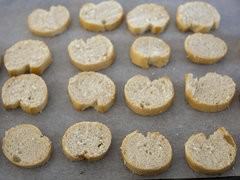 Slice the chorizo into rounds and fry lightly in a pan. Reserve for later use.
Pesto Aioli Method
To make the aioli blend the garlic, salt and ¼ cup of oil in a blender until the garlic is a paste. Add small amounts of oil until it has emulsified and keep adding oil and lemon slowly whilst blending until the desired consistency has been reached.
Add the basil and blend until the leaves are processed to the desired consistency, add more oil or lemon if necessary.
Omelette
Cook the spinach briefly in a saucepan of water until just wilted. Drain and squeeze excess liquid.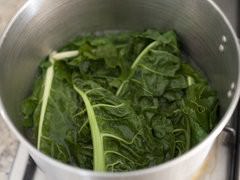 In a food processor pulse the spinach, parsley, garlic and egg yolk until a puree has formed. Whisk the egg whites though the green mixture.
Melt butter in a frying pan and pour ¼ of the mixture into cook. Cook gently over a low heat. Continue to cook all the mixture in this manner.
Once the egg mixture has cooked cut rounds out of the omelette using a biscuit cutter ready for assembly.
Assembly
To assemble place the Bruschetta on a plate and top with lettuce, ham, green eggs and aioli.
Don't forget to take a look at how everyone else has interpreted this weeks theme of "Green" in the the cookbook challenge.
What dish would have been your first choice for a theme of "Green"?