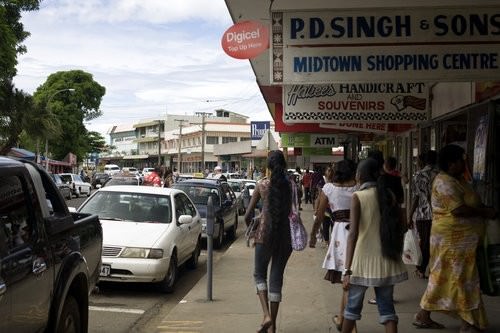 One of the great things about going on holidays is the shopping!  Now Fiji isn't really a shopping destination but I still enjoyed walking through the streets looking at what the locals were putting in their shopping basket, and seeing if I can spot something new and unusual.
Whilst we were staying at the Outrigger Fiji, on the Coral Coast I decided to go for a little shopping trip into the local town of Sigatoka. Sigatoka is located halfway between Nadi and Suva and is a reasonably small town with just a few main shopping streets.
Fijian driver are a lot like Balinese drivers, their feet are always flat to the floor, either on the brake or the accelerator. The only saving grace is that the roads are less crowded than in Nadi.  My driver ducked and weaved, and headed fearlessly at oncoming traffic until I arrived at my destination just 5-10 minutes away. I am pretty sure I held my breath all the way to town, I tried to console myself with the fact that I was probably in one of the only roadworthy vehicles on the island, oh, and the brakes seemed to work just fine.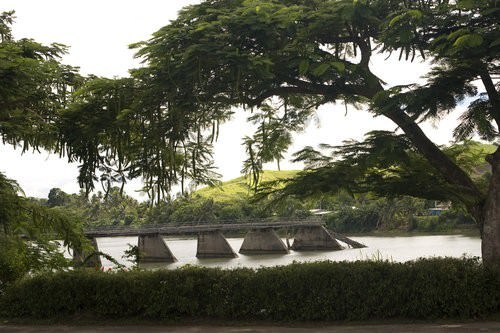 As we came into town and I opened my eyes just long enough to spot this bizarre scene.
I happened to glance to the right and noticed the alternate route across the river! You wouldn't want to have a bad taxi driver or you could end up a little wet!
The driver was obviously a little concerned for my safety because he gave me a strict warning to stay on the main street.  I was told not to follow anyone to any shops off the main street. He said "This way you can stay safe."
I visited a few tourist shops with the usual wood carved turtles, shell necklaces and grass skirts but I was looking for something a little different.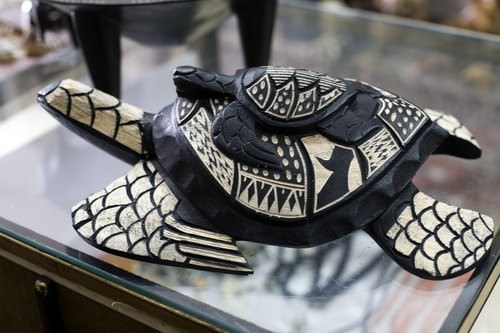 I spotted a supermarket and decided to bring back a few treats for the kids.  I headed for the aisle I usually avoid, the "junk food aisle," and bingo! A treasure trove of  new junk food. It didn't take long to fill a basket with "nut flavoured chips, and various flavours of Bongo's.  The real "find for me however were the UFO's!!!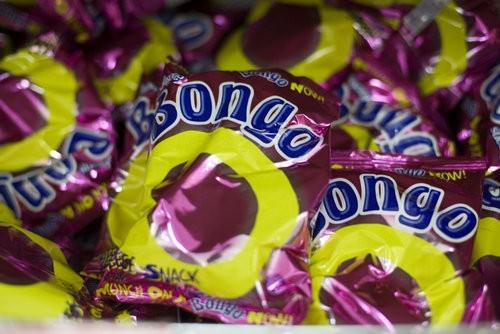 When I was a kid we had only Smith chips original flavour. Smith's had obviously not considered the need for any other flavour and there were no other chip manufacturers.  Then came the UFO! The world of flavoured chips had been opened up forever.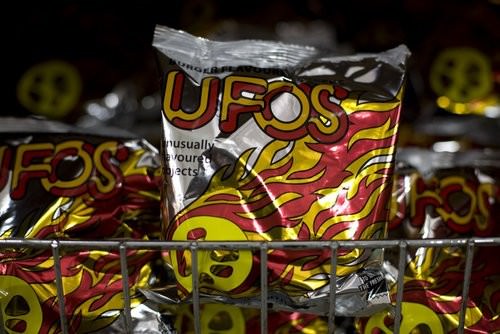 Now if you asked me what they tasted like I think it was a sweet and salty tomatoey flavour. I can't quite remember (well it was 30 -35 years ago)!  Does anyone else remember the UFO?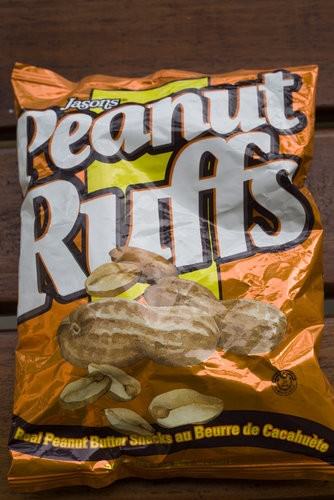 My next junk food find was in the drinks fridge.  Fijians are privy to a whole range of flavoured drinks that I haven't seen before.  Pineapple Fanta, raspberryFfanta and a world of energy drinks.  I collected a few different flavours and was about to head out of the store when I spotted this sign.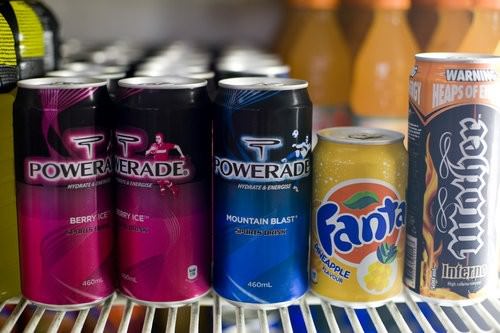 I had to look at the sign and the aisle I was in to try and work out what they had meant to say. My initial thought was that I was in the pet food aisle. When I couldn't locate the pet food I had a closer look at the shelves.  I was in the "Baking Aisle." Whew, that was close, I thought they may have wanted us to bark!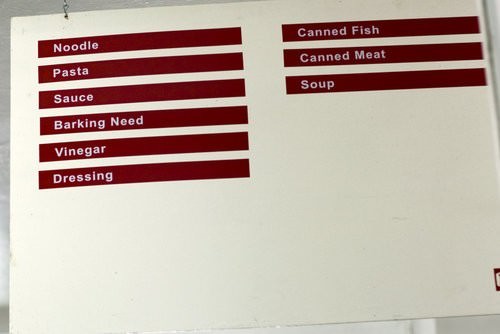 I wandered in and out of a few more stores, I found a shop with a shelf containing Fijian cookbooks.  Naturally I couldn't resist adding a few books to my collection.  One book which really intrigued me was a cookbook dedicated to preparing and cooking coconuts. It started with the basics of how to remove the coconut flesh from the shell, and then moved on to making coconut milk and cream. Some of the delicious Fijian curry recipes looked amazing. Needless to say I have a lot of cooking to do now!
In the next store I found a gorgeous hand cream which had the smell of Fiji.  I am a smells girl, so I knew if I bought this sweetly smelling cream it would instantly transport me back to my holiday. It had a lovely coconut and frangipane aroma and I fell in love instantly.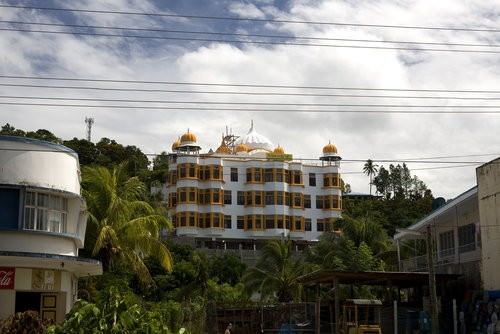 The last purchase of my expedition was a sarong.  I figured I couldn't come to Fiji without buying one.  I am not big on colours, so I found a lovely black and white print that looked like me.  I added one of those nifty buckles which keep the sarong tied, and headed back to the family to share my chips.