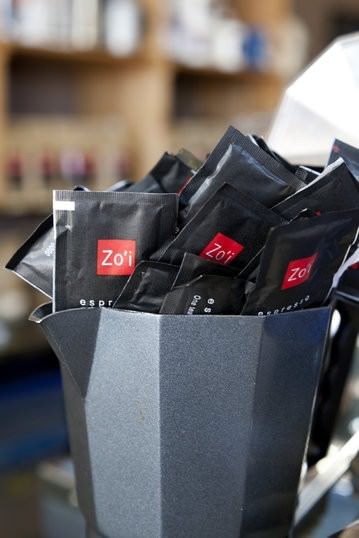 "What should we do today?" I ask me GG.
"We are childless! We could explore the area, drive to Falls Creek and spend the day in the snow?
We could bush walk through the icy mountain paths, or mountain bike ride.
My voice trails off when I see the look on his face "[email protected]$k that! " he says emphatically, "we're going to the pub!"
"I say?" knowing full well he means it.
I do not disagree though, while the other activities are all fun, the pubs in Albury are warm and inviting… and we are on holidays.
"Can we go to Zoi's first for a coffee?" I ask as it is only just after 9.00am.
"Yeh sure!" he answers. I have such an obliging husband.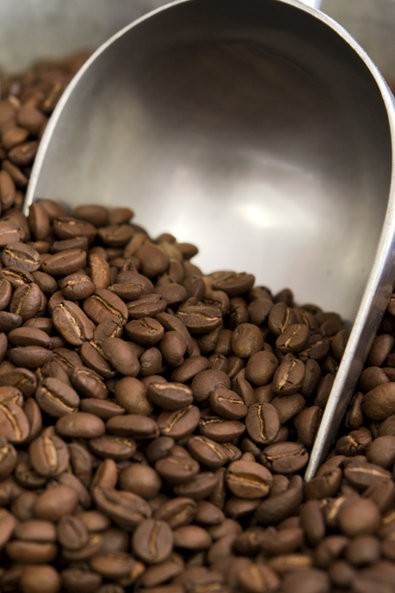 We find the little cafe tucked away just past the cinemas in Dean Street.
We have only walked a couple of hundred metres from the car, but already the cold has invaded.
"I'm so cold, " I say to Mr GG who nods in agreement.
"…and I think my face is numb," I say as a feel different areas of my face.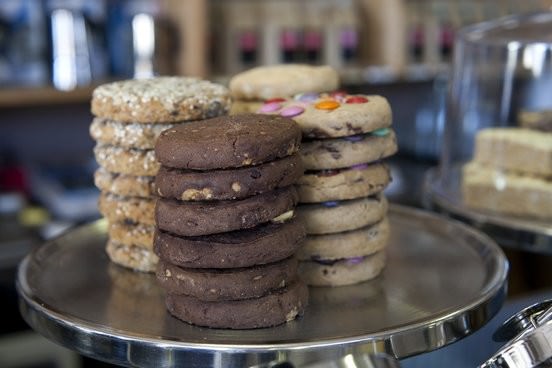 We walk inside Zoi's cafe and look around at the bar stools facing a large window looking out onto the street.
Thankfully it is warm inside!
Mr GG says, "I was hoping for a lounge."
I respond with "I wanted a fireplace as a minimum!"
Neither Mr GG or I am coping well with the cold, but I am hopeful that with a hot cup of coffee everything will be right in my world again.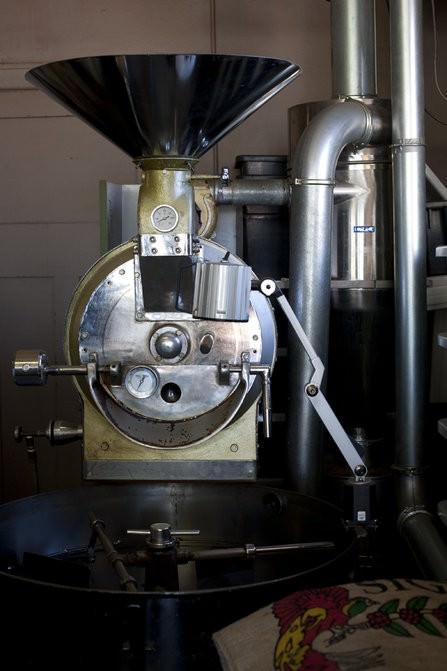 The aroma is amazing inside Zoi!
The owner informs me that they have been busy roasting the coffee beans for the last three days to fulfil wholesale orders and their own cafe needs.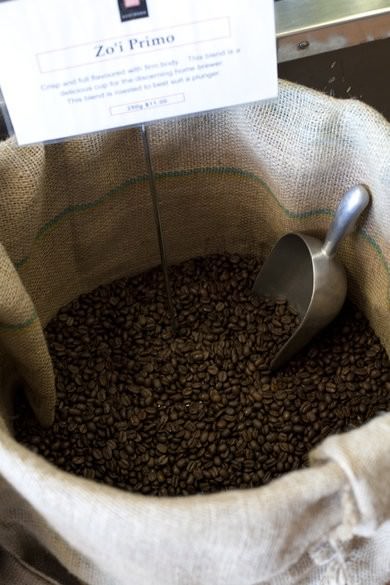 We place an order for a cappuccino made on Zoi's famous house roasted Primo beans, and mocha with marshmallows for the boy who doesn't usually drink tea or coffee, but needed something to ward away the cold.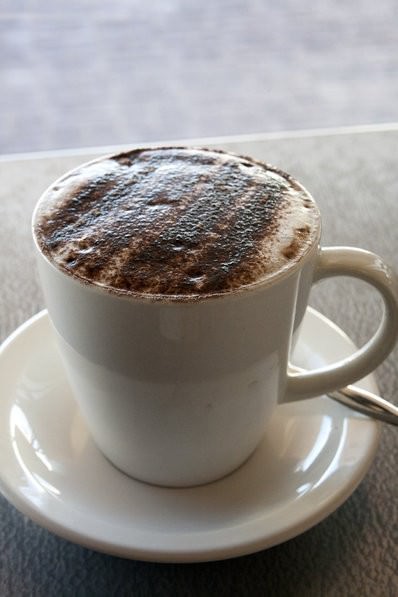 The coffee was just what I'd needed to wake me up and thaw me out.
We sat for a while and watched everyone scurrying about their day, before deciding that we had taken up two seats in this busy cafe long enough, and it may be time to give up our pew.
Besides that, I knew Mr GG was looking forward to relaxing in the pub and reading.
We do some clothes shopping for the children and Mr GG, and before too long it is 10.30am, a respectable time to go to the pub I feel.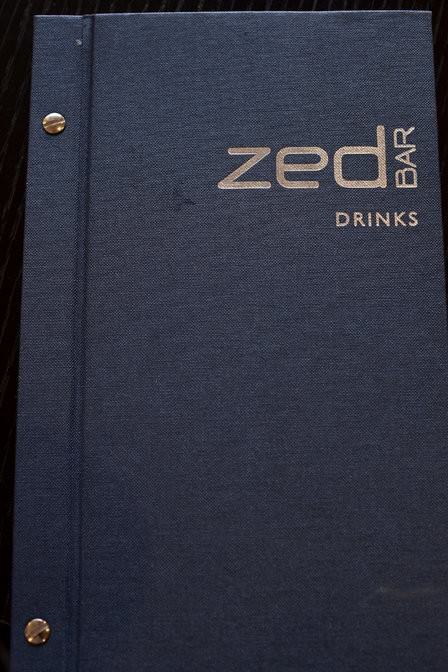 As we enter Zed Bar, I am relieved to find that we are not the first patrons.
Mr GG leads me to an area with comfy couches a coffee table and two hanging chairs in the window.
He jumps in one of the chairs, adjusts his cushions and announces, "This is what you do when you're on holidays."
He only looks up from the iPad long enough to ask me if I could get him a beer! I ask him if he thinks it is too early for beer and wine and he gives me "the look." "It is never too early for beer."
"hmm, okay" I agree. I figure we have nowhere we need to be, no kids, we're on holidays, we don't need to drive, we are meeting friends here for lunch at 12.30pm, and I have a book that I want to curl up and read so why not.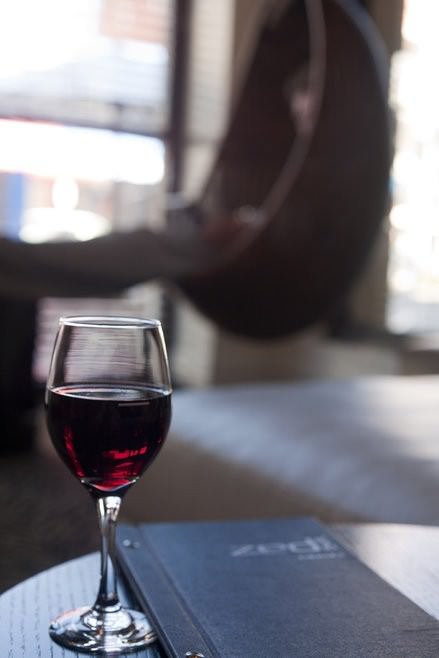 At the bar, I order a Rothbury Merlot for myself and struggle with the choice of beer for Mr GG.
They have quite a lot of beer on tap and hubby's instructions were simply to "surprise him."
I remembered him speaking about the White Rabbit, so I order that for him.
As the beer is poured, I notice that it is dark.
I am a little concerned, Mr GG is fussy about his darks, and it seems quite early in the day for a  beer.
I voice my concerns to the bar tender who reassures me that everyone likes this particular beer and that if hubby doesn't like it, he can choose again.
What a great response from the bartender! I was once again confident with my choice.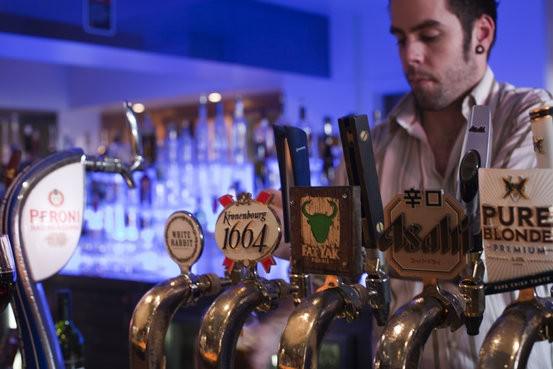 Watching the bartender, I was reminded of Tom cruise from the movie cocktail.
Even though it was only wine and beer ordered he spun the empty wine bottle and deposited it in the bin with flair.
I am hoping we get the opportunity to return for their tapas and cocktails on Friday night.
We are planning a mini pub tour of Albury's Dean Street, we don't expect to go any further than about one block in case we experience hypothermia and die, so hopefully, Zed Bar is on the list!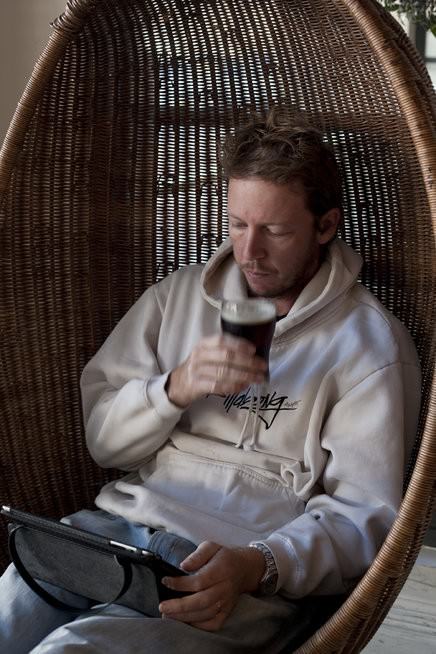 I needn't have worried about Mr GG with the White Rabbit, he enjoyed the flavour and settled back into his book with the beer in hand.
Before too long the two hours had passed, I was almost through book two in "The Shades" trilogy, and our friends had arrived for lunch.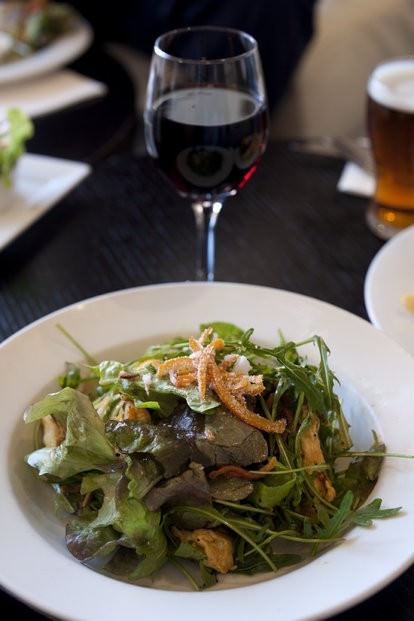 I had already scoped the menu while at the bar, so I knew I would have the Moroccan chicken salad with crunchy toasted almonds and sweet candied orange and citrus dressing.
The dish was absolute bliss, such a combination of sweet and citrus with the crunchy nuts and spice of the chicken.
I love how fresh and healthy the dish tasted as I have been having a lot of heavy food lately.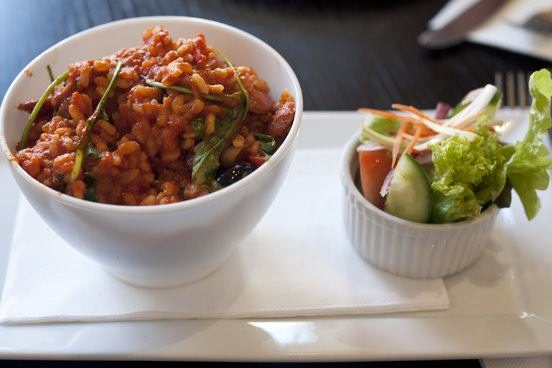 Miss Rachy was frozen through and wanted a warming comfort dish, so she chose the Zed Lunch Risotto which was in a Napoli sauce with chilli, olives chorizo, Parmesan cheese and rocket.
We all had a taste of the dish and found it to be deliciously creamy and warming with generous amounts of chorizo.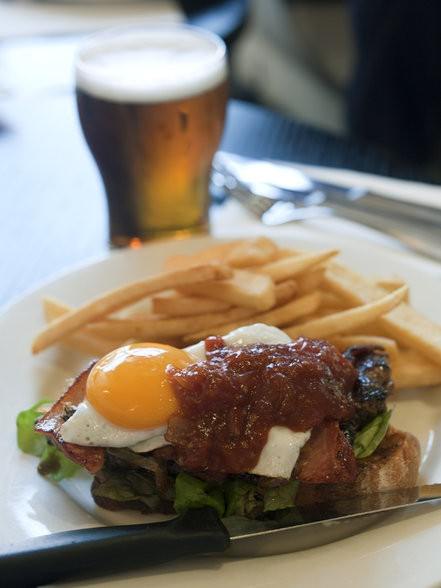 Hubby ordered a 150gm open steak sandwich with bacon, egg and homemade relish.
The relish and the caramelised onion made the dish.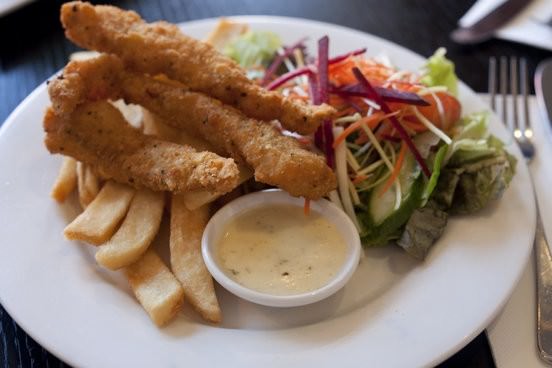 Husband number two always orders fish and chips where ever we go!
So it was no surprise when a plate of lemon pepper crusted flathead was set before the man.
Although this is not a dish, I would usually order I do have to admit that the aroma was very alluring, and husband too was smugly guarding his meal.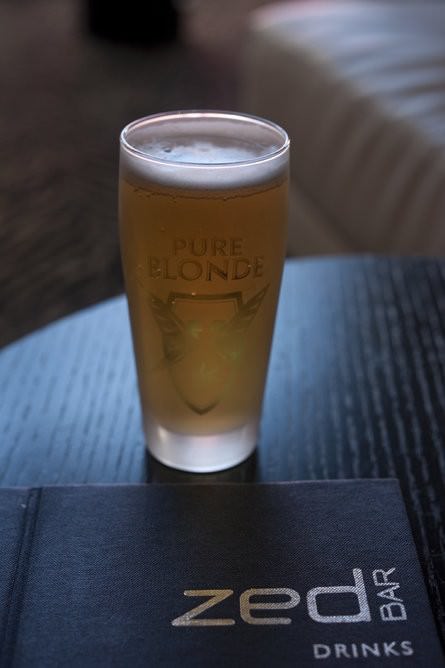 Mr GG and lazed away the afternoon in the comfy swing chairs while our friends returned to work.
I have to say that this was one of the most relaxing and "romantic" day's hubbies and I have had.
I don't need flowers or serenading, just red wine, a good book and spending time with my gorgeous husband.
Zed Bar

Address:586 Dean St
Albury N.S.W 2640
Ph: (02) 6021 2622
Zoi Coffee Roasters
444 Dean Street
Albury NSW 2640